Best Drones With Longest Flight Times

Updated:
Nobody likes short battery times with their drones, and that's a fact. Technological advancements have given us drone flight times that can last up to 30 minutes on a single charge. The need for the longest flight time is especially seen in those who are interested in aerial photography, for example.
A long drone flight time is also essential for certain businesses, as well. Real estate, construction, and land surveying companies are able to make great use out of drones that last long, but only when they have a long battery life to get the job done the first time.
With this in mind, we are going to be bringing you the entry and professional level drones that are the best drones with the longest flight times recorded.
Table of Contents
Cheap Drones With Long Flight Times
You won't find the longest flying times on the market for under $200, but these entry-level drones with long flight times are a great cost-conscious choice for casual hobbyists who want a long duration drone. Note that most of these drones are still full-size despite their price – it's very rare to find a mini drone with longest flight time.
Parrot Bebop 2 FPV
The Bebop 2 FPV by Parrot, another highly impressive drone, has a drone maximum flight time of up to 25 minutes and will cost you roughly $425, at this time of writing. It's best to buy the Bebop 2 FPV bundle because it comes with the Parrot Skycontroller 2 and the Parrot Cockpitglasses, as well as the longest lasting drone battery you can get for this quadcopter.
The Parrot Skycontroller 2 offers a maximum flight range of approximately 1.2 miles. It comes with a couple of essential features, including Return to Home, that ensures a smooth, steady flight.
Unfortunately, in order to gain access to the autonomous flight plan feature, Flight Plan, you'll need to download the FreeFlight Pro app. Luckily for us, however, the purchase is quite a small one!
Click Here to See Best Price!
High-End Drones With Longest Flight Times
Be prepared, a lot of the drones within the professional drones with longest flight time come from the powerhouse manufacturer DJI. With that said, we're giving you the honest, best of the best when it comes to the longest flight times, so be ready to make your choice!
DJI Mavic 2 Pro
If money is no object and you're wondering which drone has the longest flight time, the DJI Mavic 2 is your max flight time drone of choice. This long lasting drone battery can keep the drone in flight for 31 minutes, making the Mavic 2 Zoom and Pro editions the drone with longest battery life.
it also has an impressive range of up to 8 miles and the best obstacle avoidance system on the market. It works together with vision sensors and a 4K camera to maximize the range as much as possible, as long as its line of vision isn't obstructed in any way.
Unfortunately, because of its nature as an advanced professional camera drone, it can be a bit difficult to handle if you don't know what you're doing. Always make sure you run a couple of test flights to get your feet dug into the sand.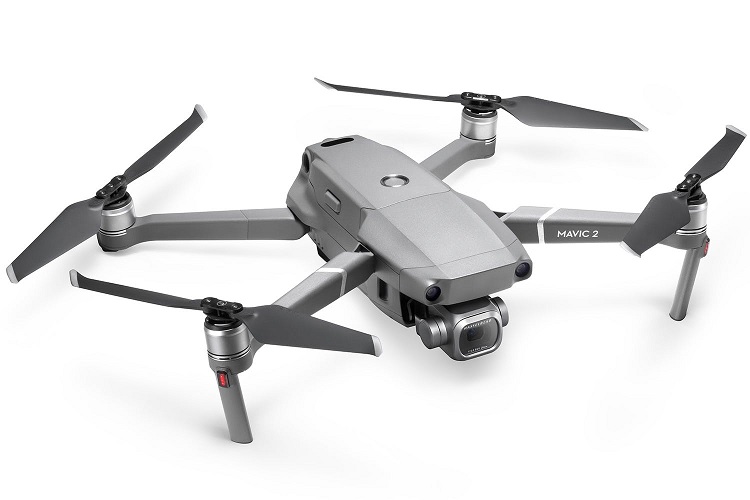 Click Here to See Best Price!
DJI Inspire 2
The Inspire 2 by DJI has one of the longest lasting drone battery lives, topping the charts at a max flight time of 27 minutes! Not only that, but it has a whopping transmission range of up to 4.3 miles or 7 km. It uses the latest DJI Lightbridge technology for the most effective transmission distance possible. Unfortunately, it'll cost you around $3000 depending on where you go.
Our next point may be both a pro and a con for some. Because it uses a dual battery system that allows it to boost off, this long flight time quadcopter can reach speeds of up to 50 mph in less than 5 seconds.
If someone doesn't take the time to properly familiarize themselves with the Inspire 2, this could cause some serious damage. However, in the right hands with the right knowledge, this quad has the battery power and the range for a day of pure fun.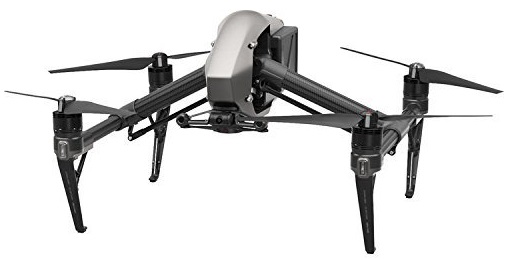 Click Here to See Best Price!
Yuneec Typhoon H
For those who want something less expensive, we highly recommend the Typhoon H by Yuneec. It'll run you roughly around $800 and has a maximum drone flight time of up to 25 minutes total. That's not the longest lasting drone battery, but it's almost as much as the Phantom drone flight time!
It's one of the safest drones you could buy, thanks to the GPS stabilized flight control functions, 5 rotor fail-safes and 8 smart flight modes. These pair exceptionally well with your range options.
For example, Journey Mode will give you up to 150 feet of range. This is also somewhat of a con, however, because you don't get a definite range number unless you flick through the smart features to see what they can do and how far you can go with them.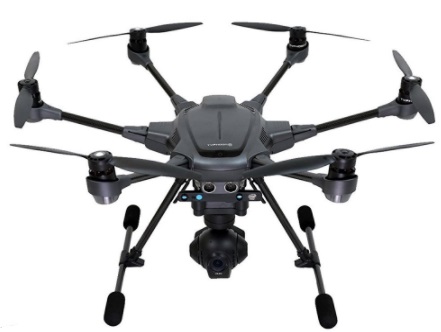 Click Here to See Best Price!
DJI Phantom 4 Pro
The Phantom 4 Pro, another DJI quadcopter with long battery life we all know and love, has a max flight time of up to 30 minutes. At this time of writing, it'll cost you around $1,180, a very reasonable price for all that it has to offer.
For one, it offers a serious Flight Autonomy system with 5 obstacle sensing directions and 4 obstacle avoidance sensors paired with a maximum transmission range of 7 km, this one cannot be stopped by a long shot.
Unfortunately, if you're someone who isn't all that interested in a pro camera drone, this one does not come recommended. It suits those interested in aerial photography and videography much more than just ordinary flight.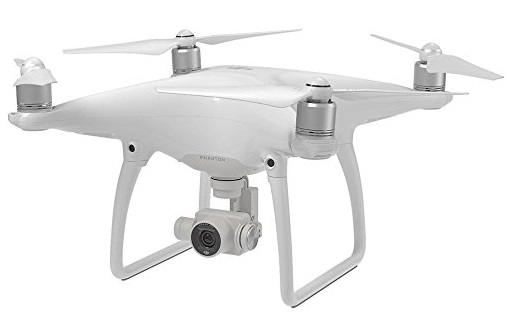 Click Here to See Best Price!
Drones With Long Flight Time – Frequently Asked Questions
Why would you need a drone with good battery life/long flight time?
How does changing batteries every 5 minutes and quickly running out of charged ones sound when you're in the field? Not a whole lot of fun, right? This is why good drone flight times matter.
Keeping multiple batteries charged can also be a serious pain. We're not talking about 1 or 2, we're talking 4 or more.
Professional photography and videography when it comes to aerial photography requires not only a good quality drone, but with one a battery life that is built to last. It's okay to have an extra battery on you, maybe more, but if you're starting with one that doesn't have a great drone flight time to begin with, you won't really get anywhere.

How long can drones hover?
Drones can usually hover for longer than they can fly, because you're not running the motors and therefore not draining the battery life. However, this will only add a few minutes to the average drone flight time of 10 to 30 minutes.

What is the average drone flight time?
Overall, 20 minutes is the most common drone flight time. However, ow many minutes a drone can fly depends on the price and type of drone. The average drone flight time is about 5-10 minutes for a beginner drone, 15-20 minutes for a mid range drone, and 20-30 minutes for a prosumer vehicle.

How far can the best drone fly?
When people ask this, they usually mean "how long can a personal drone fly?" The best commercially available quadcopter with long battery life can fly for 31 minutes. This is the DJI Mavic 2, a brand new drone that currently retails for well over a thousand dollars. So far no other drone manufacturer has topped this flight time for small drones. Those looking for a drone with a 1 hour flight time are therefore out of luck in the current market.
Cargo drones can usually fly for a longer duration – the X8 Long Range Drone, for example, is a drone with a 1 hour flight time. But while these might be the longest flight time drones for sale, they are not readily available to most of our readers and are therefore not included as part of this list.
Military drones can often fly for hours at a time, with the record supposedly going to a Chinese drone that flew for 30 hours. But these maximum flight time drones are obviously not available to consumers at any price point.
How long do drone batteries last?
Drone batteries last different amounts of time based on which drone you put them in. For example: the Altair Aerial Blackhawk, Tomahawk, and Outlaw all use the exact same type of LiPo battery, but have different battery lives because their motors are optimized differently. The battery life is therefore highly subjective and not a good indicator of a drone's actual flight time. How long a drone can fly without recharging is usually determined more by the motors or the construction of the vehicle.

How long do racing drone batteries last?
Racing drones are designed to go as fast as possible across a short distance, so they overclock the motors and usually only fly for about five minutes.

Does weight affect a drone's battery life?
Absolutely – how long a small or mini drone can fly is more than how long a heavy drone can fly. The best battery life drones tend to be lightweight and may have a detachable camera so that you can improve the max flight time of the vehicle even further. The current longest flight time drone for sale is the DJI Mavic 2, which can fit in your pocket. However, the DJI Inspire 2 and Yuneec Typhoon H are some notable exceptions to this rule – they are both large and heavy camera drones that nonetheless come with long flight times that are well above the average drone flight time.

How do you charge a LiPO battery?
All the long flying drones on this list come with battery chargers – you just plug the battery in and wait for the light to turn green! Sometimes these chargers plug into a wall, but USB chargers that go into your computer or existing outlet attachment (like the kind you have for your phone) are becoming more common.

How long do you charge a drone battery?
How long it takes to charge batteries will vary from drone to drone, but it often takes at least 20 minutes to 1 hour to charge a drone battery. Cheaper drones usually come with cheaper chargers that take a longer time – sometimes up to 5 or 6 hours.

How long can a LiPo battery stay charged?
LiPo batteries typically lose some of their charge after 2 or 3 days.
Best Drones With Longest Flight Time
Drone flight time is essentially important depending on what you plan on using your drone for. Aerial photography, for example, is one of the best reasons why you should always check out the drone battery life before you make a definite purchase.
Thankfully, with how technological advancements are going in the way of drones, we may even begin to see 40-minute flight times in the near future! Either way, drones that last long are only going to improve in 2021 and beyond.
Related Links:
Further Reading
Best Drones under 200 by Dronethusiast
Dronethusiast – Long Range Drones
Other Interesting articles in "
Reviews

"