Darren Sheffield from commercial drone operator Cloud Vista Studio gives his thoughts and insights on the growing commercial drone industry and the opportunities for licenced pilots.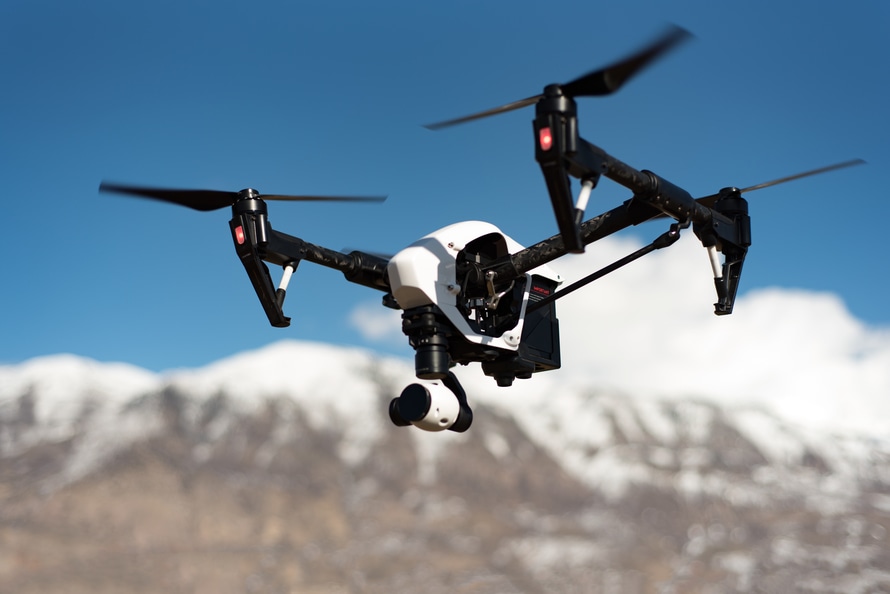 A recent report from Goldman Sachs predicts that over the next 5 years the total spending on drones worldwide will be over $100 billion.
The major chunk of that is from the military sector at over $70 billion, followed by $17 billion from the consumer market and the public buying their drones from DJI and other major manufacturers. The sector of interest to commercial operators is the business and government sector valued at $13 billion.
Below is a breakdown of that sector


Goldman Sachs
Two industries dominate the projected spend with 80% share. Construction at $11 billion is the biggest industry sector, covering a very wide area of work including inspection, maintenance, surveying and mapping.
Specialised equipment is required for a lot of this type of work. For example surveying large areas very accurately may require a fixed wing aircraft and ground control points or an RTK receiver.
For pipeline or wind turbine inspection a thermographic camera could be needed to find cracks or weaknesses in the structure. The cost savings compared to the current methods used to do these jobs can be large, and for higher risk operations can be far safer.
The second biggest area of growth is predicted to be agriculture at $6 billion. The growth here will be driven by precision agriculture, a part of which traditionally has been carried out using satellite imagery, or by handheld or tractor mounted sensors. You're not going to find cheap drones in the AG sector.
The data gathered and analysis carried out is then used by variable rate technology on equipment such as seeders and sprayers. Drones are now another option for farmers to capture NDVI imagery, and have been able to capture and process maps quicker than satellites. As for construction specialist equipment is required, mainly a multi spectral camera and then the software to map the farm. For larger farms fixed wings also become a viable option.
The use of drones commercially is growing and maturing quickly, and at the same time we are seeing a huge growth in the number of licenced pilots. It will be hard going for these pilots to make a career commercially without specialising and moving above and beyond basic photography and videos.
Construction and agriculture are 2 huge areas of opportunity for pilots to consider focusing on, however there are 2 big steps that will need to be overcome.
Firstly, building an industry specific skillset that will most likely require further qualifications and training (for those not from the industry). Secondly buying the necessary equipment required to complete the job effectively.
It's a big investment of time and money, however if researched and done well then it's a move that will take you away from the potentially saturated entry level pilots and into sectors that are forecast to see huge growth.
Image: https://pixabay.com/en/drone-sky-camera-remote-control-1245980/
Free for commercial use, no credit required