DJI Phantom 2 Vision Plus Drone Landing Safety
For DJI Phantom 2 Vision Plus drone landing safety, here is a Simple Trick to Say Good Bye to Bumpy Landings Forever.
The internet is full of useful stuff on how to prevent the misfortune of having your quad land roughly and damage parts or destroy the drone itself. Of course such a mishap can be the result of something that you can't prevent, such as interference from a source you can not identify and avoid. But most of the time, the minor landing bumps happen, when you try to land your bird on the ground and the maneuver does not happen as intended. Most of the time, this only causes a chipped rotor which is easy to replace, but often times you can do more damage to your quad than you think. For example if you fly a Phantom 2 Vision Plus like we do – and I confirm it is a great piece of technology -, the camera and gimbal it is equipped with is a bit more fragile than average and puts a dent of 700 bucks on your wallet to replace.
So I tend to read a lot of tips and tricks, moreover suggestions to buy stuff like wide landing gears to keep you from tipping over when you land. Of course if you buy such a landing gear, you will not be able to fit your Phantom into a standard carry case, so there is a disadvantage right away. But what I asked myself is why land at all? If you have no clue as to what I am getting at, you might say I am nuts. Whatever goes up, has to come down, right? This is the law of physics. Ok, here is the deal. Let's say your landing is a voluntary one and you fly a drone with GPS aided hovering capabilities (our you have a firm hand on your controls). You can easily maneuver your drone to come right down in front of you and you can simply grab it firmly and power down your motors. This can be done on the Phantom for example by lowering the left control stick all the way to the bottom. After the rotors slowing down, keep your stick at the bottom most position for 3 seconds or so and the motors will power down completely. There you go, no worries about the ground you land. Honestly, you even look a lot cooler to those standing by watching you. Here is how it is done:
Safe flying folks!
Summary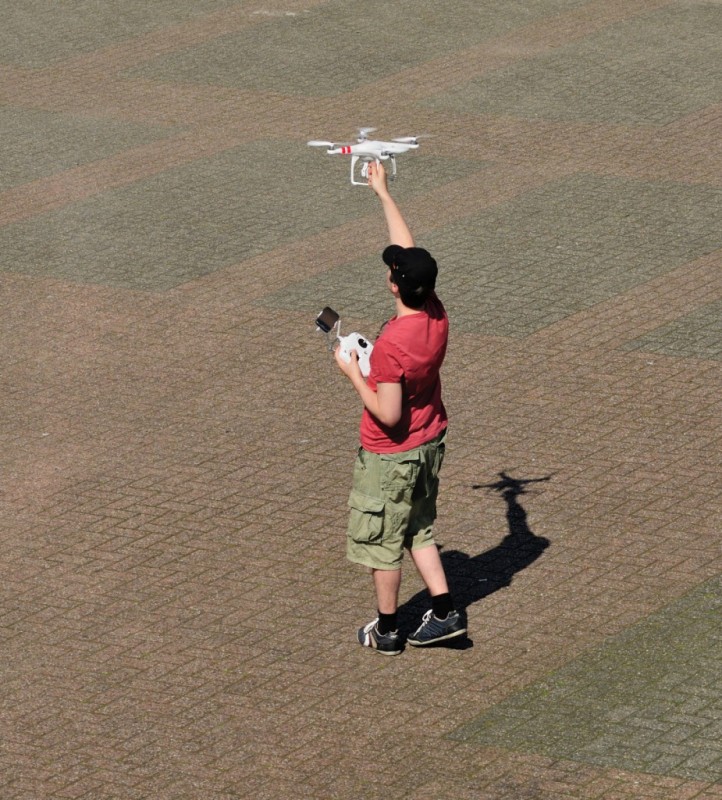 Article Name
DJI Phantom 2 Vision Plus drone landing safety - Dronethusiast
Description
DJI Phantom 2 Vision Plus drone landing safety. A Simple Trick to Say Good Bye to Bumpy Landings. Keep your drone from landing roughly and getting damaged.
Author