DJI Phantom 3 App – Temporarily Grounded Until When?
As reported Yesterday by AppleInsider, the new DJI Phantom 3 quadcopters announced earlier this month and slowly making their way into users hands will be unusable with iOS based devices (iPhones and iPads). At least for now, as the corresponding app (similar to the DJI Pilot app for the Inspire 1) is still under review at Apple and there is no word as to when it will become available in the Appstore.
The situation could lead to some frustration with customers who are fortunate enough to already have a device available and want to use it an Apple device.
DJI representatives first blamed Apple for the delay saying: "Unfortunately we are again at the mercy of Apple. The app was submitted in a timely fashion but they continue to make their requirements more stringent with every submission. I was told that it should be on the Apple store shortly." The DJI representative joining the discussions at RC Groups apologized for the inconvenience by posting: "We are sorry, we thought we had plenty of time, but Apple changed that on us."
After some time, the same DJI representative rectified that statement by taking the blame himself and posting in the same forum platform: "I have been informed that one of our engineers has made a misstatement to Apple. That has caused the delay. I apologies for my previous statement that the delay was caused by Apple that was not correct. We are working with Apple to correct the situation and will inform our users when the App is available. Again I am so sorry for misleading our users on this matter and was relying on the most resent data that was available to me. I am most embarrassed. DJI as a company will make this right. My apologies and please feel free to comment. It is my fault."
Now it would be hard to reconcile who would be to blame at the end of the day. I do have personal experience dealing with software inclusions in both the Apple and Google Plays stores as well as with Microsoft and getting an app up and running and available in the stores could be tricky at times. I guess if DJI started the process well in time than this is an issue that is within the normal course of business. Anyhow, taking the blame and apologizing for it personally is a very mature reaction, the best PR consultants would suggest the same so I admire that move.
Let's hope that DJI and Apple will work this out soon. For the meantime, if you experience this problem and you are one of the lucky customers to already have the DJI Phantom 3 in hand, it might just make sense to borrow an Android device from friends or family to work around this problem.
We will keep this post updated on what the progress is and hope to report with good news soon.
For the time being, here is a video from the official launch event in London, showing the Phantom 3 in flight.
Check out our recent post on the top drones for children.
Summary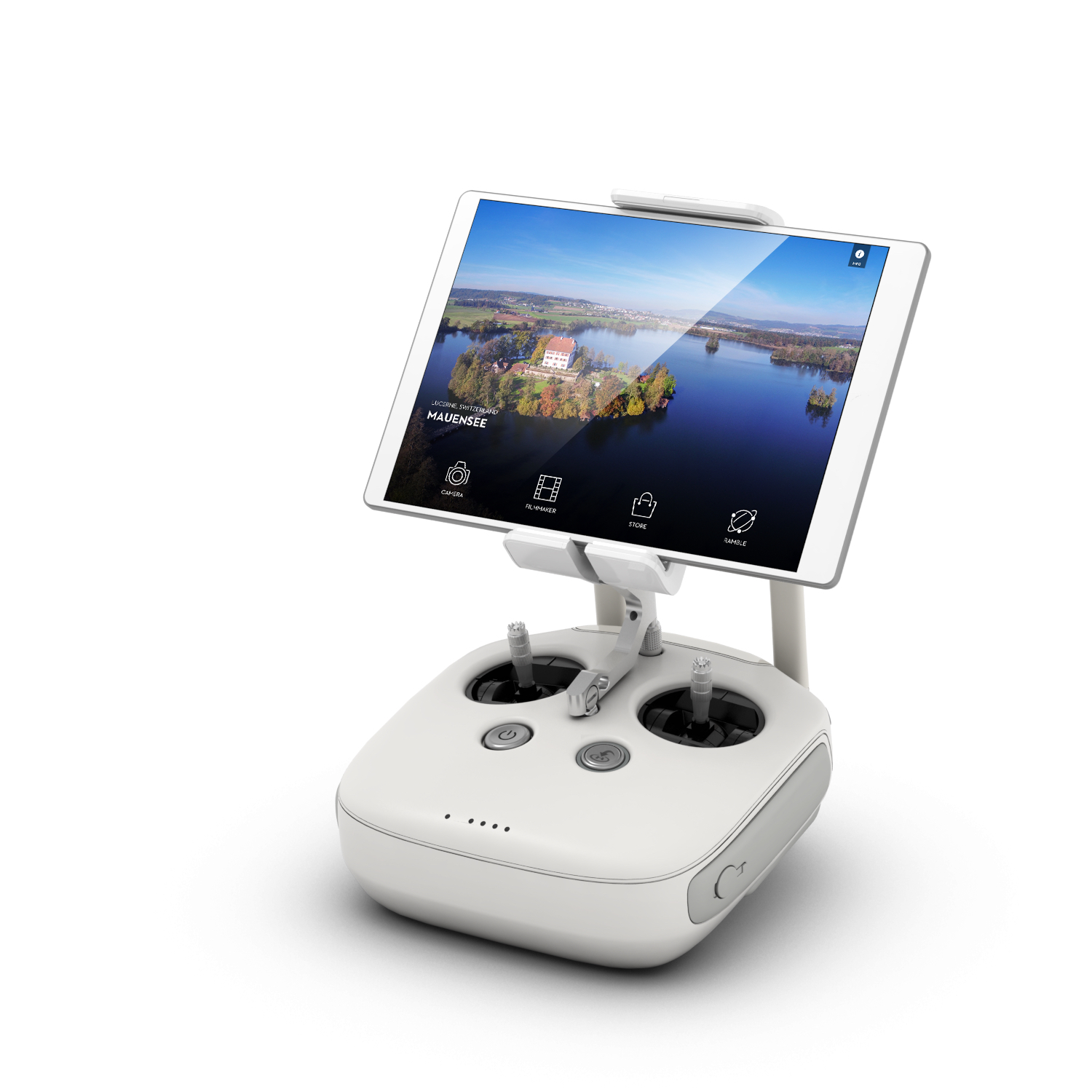 Article Name
DJI Phantom 3 Temporarily Grounded for IOS Users
Description
The new DJI Phantom 3 quadcopters announced earlier will be unusable with iOS based devices for now, as the required app is still under review at Apple.
Author