Drone Deliveries Are Picking Up in Iceland

Drone-based delivery companies are now springing up in places you'd never expect them to be. Using drones to make deliveries was once something we thought we'd never actually see, but it's now being successfully done in some of the most random places in the world.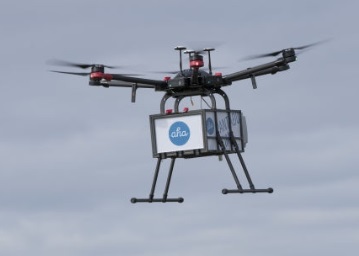 Aha.is is Iceland's largest e-commerce marketplace and on-demand supplier when it comes to restaurant food. They began using drones to make their deliveries just over a year ago when they partnered with Flytrex, a firm in Israel.
Founded by Amit and Bash Regev, Flytrex provides delivery systems with autonomous drones to give large and small businesses alike the option to make their deliveries by drones. Flytrex began as a startup and has now raised up to $3 million, at this time of writing, from angel investors. Currently, Flytrex offers their drone services in 90 countries.
13 drone delivery routes have now been announced in Reykjavik, with automated deliveries being done for more than half of the city. This is, of course, following quite a meticulous regulatory process through the Icelandic Transport Authority as well as hundreds of flights to drop-off points that were preassigned.
There are a total of 23 delivery spots throughout Reykjavik for customers to pick up their orders within a time frame of as little as 5 minutes after their purchase confirmation.
The initial partnership between Aha.is and Flytrex created a route through the central area of Reykjavik. The route connected 2 areas that were separated by a rather wide river, which supplemented the company's drone-based delivery system while also improving efficiency.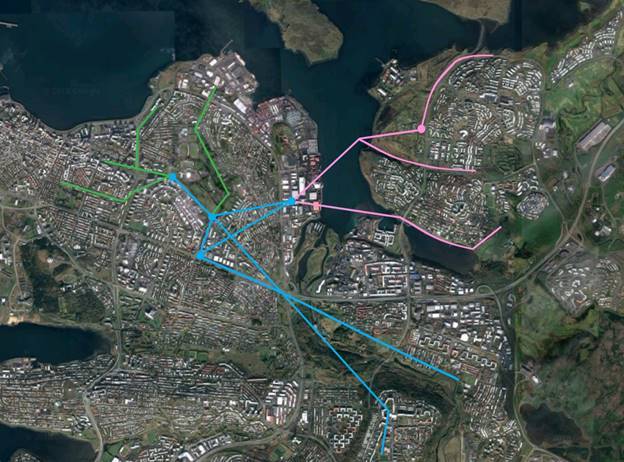 Before drones were introduced, dual companies were needed to deliver packages to customers across the river. Instead of deliveries taking up to half of an hour due to the river, they now only take minutes.
Due to the success of the partnership and the initial route, there are now officially 13 additional routes in the city, as we previously mentioned, with drones that make both residential and commercial deliveries for products ordered using Aha.is.
Interestingly enough, Aha.is was recently granted special permission to move 700 meters up from their approved route in order to make their deliveries to the properties of their customers in certain areas and neighborhoods.
"The consumers of today desire almost instantaneous deliveries, almost as fast as they can click the button to make their order. Expanding our drone-based delivery service goes a long way toward meeting those sky-high expectations," the CEO of Aha.is, Maron Kristofferson, commented.
"We will soon see tremendous benefits when deliveries by drones become mainstream. They provide faster delivery, are better for the environment, and every drone is able to replace between 3 to 4 cars, reducing transport infrastructure requirements and traffic. While the service is still undergoing improvement, drone deliveries will soon be the new normal."
Flytrex was chosen this spring by the FAA to participate in a food delivery program based solely on drones in Holly Springs, North Carolina.
The Unmanned Aircraft System Integration Pilot Program matches private firms with local government agencies in order to explore private data and drone applications. The program looks for potential that can be used to create a regulatory framework for the purpose of deploying commercial drones. The program will be working with the North Carolina Department of Transportation.
However, because the United States had not anticipated the finalization of drone regulations, as well as air-traffic systems, until 2020, Flytrex had initially expected to expand their firm in Eastern Europe or even Africa first.
"If we can have even a fraction of the rest of the market, it will still be a very profitable business," the CEO of Flytrex, Yariv Bash, commented regarding the fact that Amazon is most likely going to be grabbing the largest share when it comes to deliveries made by drones.
The drones used in Reykjavik are used for approximately 20 deliveries per day, while the drones that will be used in Holly Springs are different sizes with a number of different payload capacities.
The Flytrex drone system will automatically perform complete pre-flight system checks before each takeoff is approved. This is to ensure that hardware readiness, weather conditions, and flight route availability are all safe and verified.
There will also be an upgrade to the drones that will include "InAir" wire-drop, which will lower packages safely into the backyards of customers. This will begin with a limited number of addresses, but there are plans to expand this upgrade depending on approval from the property owners.
Either way, whether the drop-off point is on a customer's property or at a public location, once a package meets with the ground, the wire will detach from the drone and return to the drone-port.

All of the delivery drones, whether they deliver in a fleet or are by themselves are controlled using an online dashboard, the Flytrex Control Center.
"The same way cars started with dirt roads but now we have traffic signs and lights, we will see a similar evolution in the management needs of air traffic for all of the different drones – inspection drones, first responders, delivery companies, and anyone else who will be sharing the same airspace," Yariv Bash commented.