Drone Picture Contest Winners by Dronestagram

Drones have opened up the door for us to see the world from a completely different view. Typically, we only see what is right in front of our faces or near us, but drones allow us to view this beautiful Earth from above.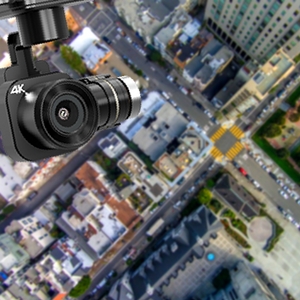 Dronestagram, an online forum and community that is dedicated to drone photography and aerial images has released the names of the contest winners of its annual photo competition. This is the contests fourth year in the making and more than 8,000 entries were submitted. The contest, in partnership with National Geographic, broke down the submissions into four categories, which included people, nature, creativity, and urban.
Jeff Heimsath, a photo editor at National Geographic stated, "I was blown away by the creativity of the photos in this contest." "The photographers used drones to capture the world from new and unique perspectives. The selection process was far from easy, this contest has certainly surfaced the best drone images from around the world."
Below, we will explore the results of the contest.
People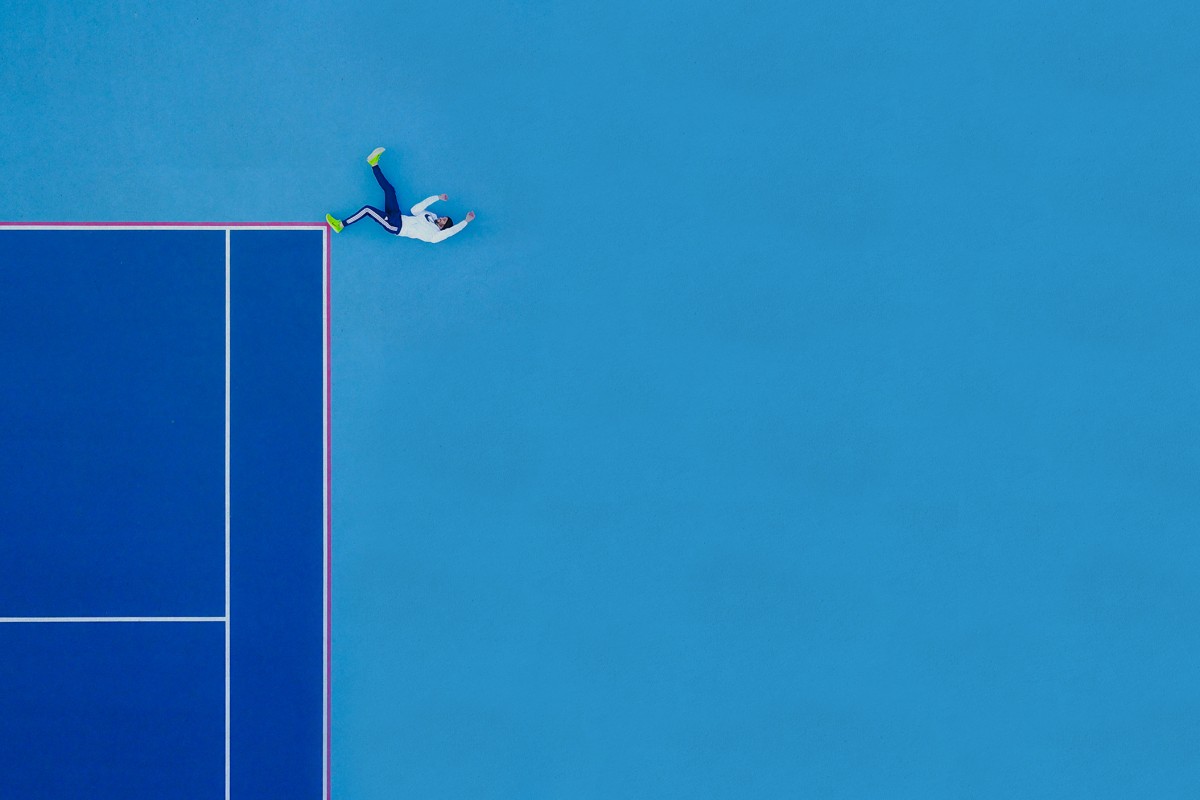 The people category was won by Martin Sanchez, who's photo captured the judges. His photo was a stunning shot from above his DJI Mavic located in Manasquan, California. Sanchez's image caption said, "Falling from the edge of the lines." Sanchez also goes on to say, "When you walk around a new world perspective, you forget what is up and what is down."
Second place was a photo named Waterlily, submitted by helios1412, and third place was locked in by feelingmovie with a photo of La Vijanera taken off of the northern coast of Spain.
Nature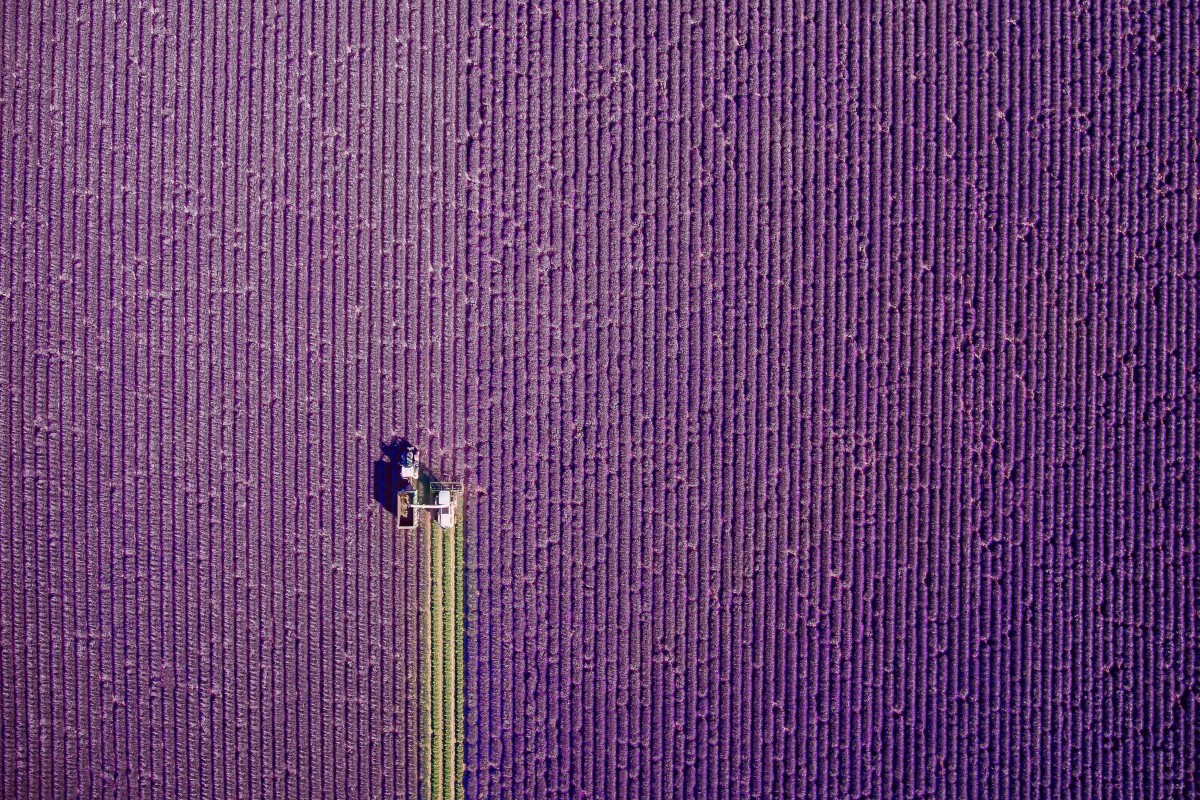 The nature category was a winning image that was produced by jcourtial. This image was taken using a DJI Phantom 4 in June and it was an image of lavender fields in Provence, France. The image depicts the lavender fields being cut in summer. Jcourtial had this to say about his image, "I went to Valensole hoping to get an original picture rather than the classic view of the sunset in the background. I knew this was the beginning of the harvest season so I hunted down tractors and waited patiently until some started to harvest in a pattern that would create a pleasing composition from above."
The second-place position was awarded to Calin Stan for his image Infinite Road to Transylvania, which can be found in Romania. "As the legend says, this is the view that Count Dracula himself saw on his nocturnal flight," says, Stan.
Last, but not least, third place was awarded to Florian with an image named Ice Formation, which was photographed in Greenland.
Creativity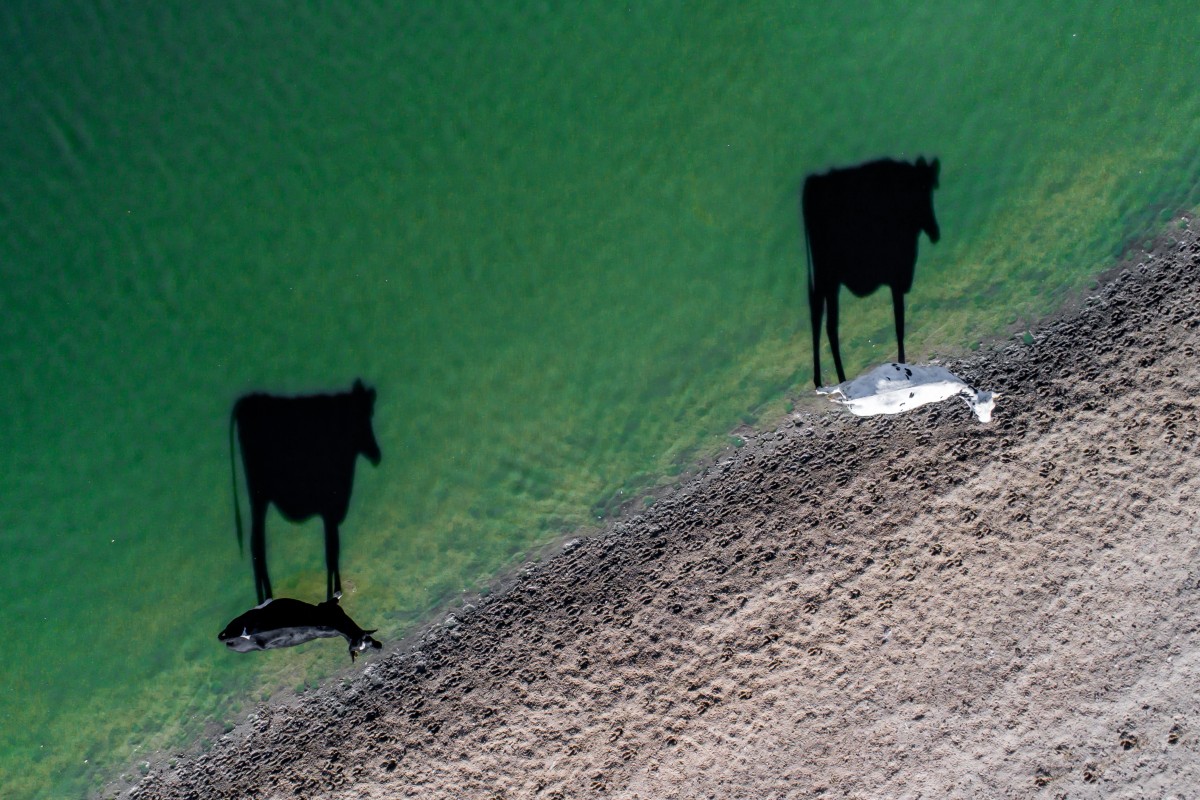 The creativity category was a newly created category for 2017 and it was created to help celebrate the creativity of all contestants and take pride in the interesting and not so normal photos that can be taken throughout the world. The winner of this category went to LukeMaximoBell, who was able to capture some captivating shadows of a lake in Cape Town, South Africa. Second place was awarded to rga for a lovely picture of Ugo le marin and the third-place position went to macareuxprod with their image titled Next Level.
Urban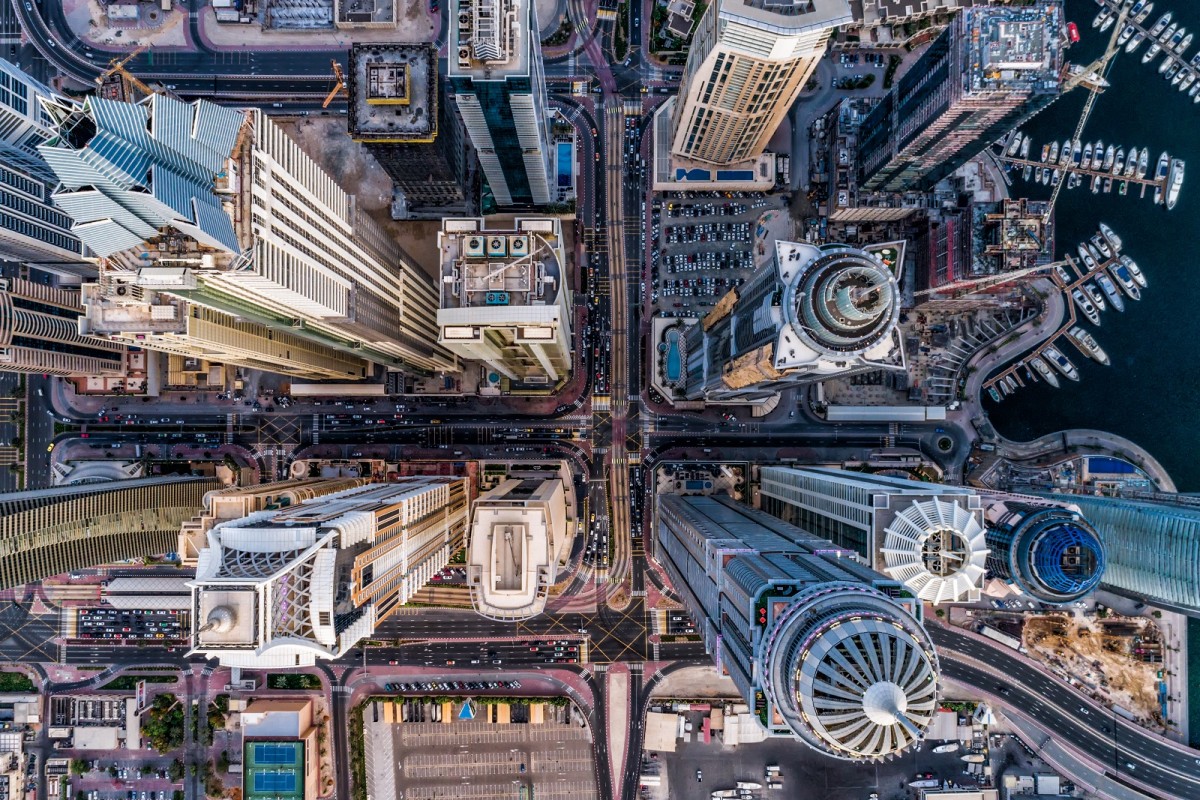 The urban category included stunning photos that came from all over the world. The winner was bachirm with an image titled Concrete Jungle. The photo was taken in Dubai using a DJI Phantom 4 and beat out the second-place winner, Dawn on Mercury Tower by alexeygo and an image titled Peace by luckydron, which was shot in Madrid.
Bachirm had this to say about his stunning image, ""This picture was shot at sunset time. I was trying to capture an area which was a literally a desert 10 years back and has now become a concrete jungle with the tallest buildings in Dubai."
More About the Contest
The contest was setup to accept as many images as a photographer wanted to submit, so there was no limit. All of the submissions had to be received on June 30th to be included in the contest. The jury for the 2017 contest included Patrick Witty, who was the Deputy Director of Photography at National Geographic, Emanuela Ascoli, Photo Editor of National Geographic, Jean-Pierre Vrignaud, Chief Editor of National Geographic, and Eric Dupin and Guillaume Jarret of Dronestagram.
The judges were responsible for judging all of the photos on photographic quality, creativity, and respect to the category they were submitted to.
Available Prizes and Sponsors
The sponsors for the 2017 Dronestagram's photography contest included:
Kodak Pixpro
Europ Assistance
Lowepro
Studiosport
Homido
Zeinberg
Prizes included:
3 DJI Spark drones from Studiosport
3 virtual reality headsets V2 offered by Homido
3 SP360-4K cameras offered by Kodak Pixpro
3 Droneguard BP 450 AW backpacks offered by Lowepro
9 prints offered by Zeinberg
Other Interesting articles in "
Cool Pics and Vids

"