Drone Training Near Me: How To Find Drone Flying Training


Drone flying is an exciting new hobby, but one that many people find difficult to get into. After all, who wants to spend 100 dollars or more on a vehicle you don't know how to fly? New pilots are often scared of crashes or of not being able to get the most out of their new drone, and "Drone training near me" can be difficult to find if you don't know what to look for.
That's why today we're covering all the best ways to find drone training near you, from local drone flying training to online courses that are easy to sign up for and great for learning from. Drone training doesn't have to be difficult!
Finding Drone Training Near Me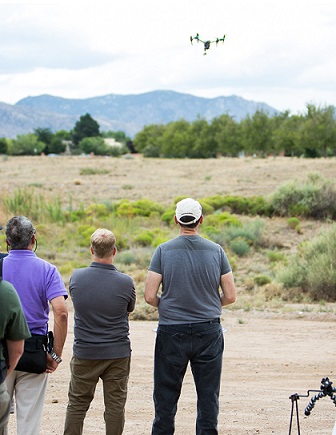 A drone training course is a great way to get better at flying drones, learn how to operate a drone commercially, prepare for an FAA certification test, or improve your drone photography skills. More and more drone pilots are turning towards these kinds of courses and are hoping to find "drone training near me."
But how can you find the kind of help you're looking for? Well, you're already in a good place to start. At Dronethusiast we have a lot of articles about drone training and we're working on writing more content to help you find good drone training courses that are available in different states.
Using a search engine like Google can help you find drone training near you, but you don't always know what you're getting into that way. Try to avoid listings that look suspicious and stick to qualified aviation consultants or FAA government offices that offer drone pilot license training.
Veteran owned drone training can sometimes be good as well, provided the veteran in question has all their licenses in order. Always call a business before you visit it so that you can learn more about them, their qualifications, and what kind of training they offer!
Finally, you can look for online drone pilot license training. This training is usually the easiest to find and many people consider it the easiest to learn from as well. Plus, you know you're getting information from a trustworthy source and can access useful training no matter where you live.
Online Drone Pilot License Training
Here are some online drone pilot license training schools that are available in a wide variety of locations, so you can find drone training "near me" no matter where you live.
Drone Pilot Ground School
$50 Off Remote Pilot Certificate Training for Dronethusiast Readers!
Drone Pilot Ground School offers a huge variety of courses with a great reputation. Their flagship course is designed to help budding pilots pass the FAA Aeronautical Knowledge Test for a Remote Pilot Certificate, which is necessary for anyone who wants to start flying drones commercially. More than 99 percent of the students who took this course have passed their Aeronautical Knowledge Test, which is a success rate few drone trainers – online or off – can boast.
But Drone Pilot Ground School offers a lot more than just certification training, including one of the best drone photography programs around. Take a look: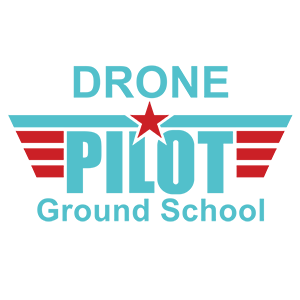 Courses offered:
• Drone Certification FAA Test Prep Course
• Video Editing/Post-Production
• Mapping & 3D Modeling
• Aerial Thermography
Features of this drone training:
• Covers the 127 knowledge concepts required by the FAA
• Personal support from a real instructor by email or phone
• Over 70 text and video lectures designed for different learning styles
• Lifetime access
• Testing fee money-back guarantee if you don't pass the test after taking this course
• Downloadable, printable PDFs which let you keep the lectures for offline study
• Self-paced learning
• Real FAA test questions
Cost of enrollment:
• $299

Drone U
Drone U is a comprehensive guide to all things drone, from flying a drone to getting your license to starting a business and taking better photos and videos. If you're looking for more than just getting your FAA license, this is some great drone training near you to consider because you only have to pay for the courses you want during the months you're actually taking them, rather than paying a single large fee up front.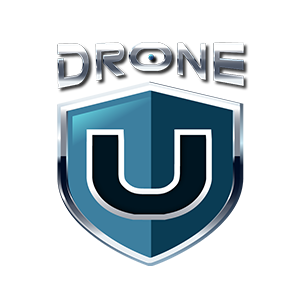 Courses offered:
• Drone Systems
• Flying Technique
• Photography
• Videography
• Business & Commercialization
• Motion & Cinematography
• Industries
• Optics
• Pilot Certification
Features of this drone training:
• Mostly video content supplemented with written tutorials and podcasts
• In-person and online training
• Teaches you how to start a drone business as well as how to get your license
• A community of more than 100,000 users
• Only pay for the courses you actually take
Cost of enrollment:
• $47 a month, or $470 per year, with discounted rates for students and veterans

DARTdrones Drone Training Courses
DARTdrones is a team of elite drone instructors with lots of field experience who offer in-person drone training in more than 40 cities as well as online courses. This is a great way to find "drone training near me" or to learn at your own pace over the Internet – whichever you'd prefer! They can train you to use specific drones, to start a drone business, to improve your photography skills…honestly the variety of courses they offer is a little insane. Here's just a partial list: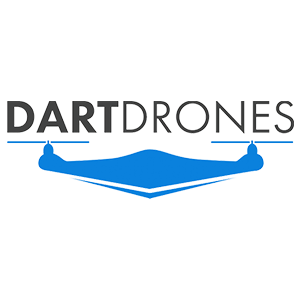 Courses offered:
• Drones for Beginners
• Phantom Inspire Flight Training
• In-Person Part 107 Test Preparation
• Online Part 107 Test Preparation
• Starting a Drone Business
• Online Aerial Photography
• Professional Drone Pilot Bundle
• Drone Certification Program
• Flight Training
• Professional Package
• Government Training
• Corporate Training
Features of this drone training:
• In-person and online training
• Customizable on-site training for teams
• Available in over 40 cities
• As seen on the popular show Shark Tank!
Cost of enrollment:
• Varies depending on your course package, can be as low as $20 (for the introductory course) or as high as $1649 (for their most advanced DARTdrones Wings Program).

Drone Training FAQs
Here are a few other common questions we get asked by people who are looking for drone training "near me."
What is drone training?
Drone training is simply learning about how to fly unmanned aerial vehicles. But there are many different types of drone training near me available that serve different needs.
Some drone training courses are focused on helping you get official FAA certification so that you can pilot a drone as part of your career. Some are more generally about improving your piloting skills.
Some might help you get involved with serious drone racing, which would involve lessons both on superior piloting skills and on drone construction/customization. And some are more about skills that are not drone-specific but which will help you improve your drone business – like videography, photography, business and commercialization.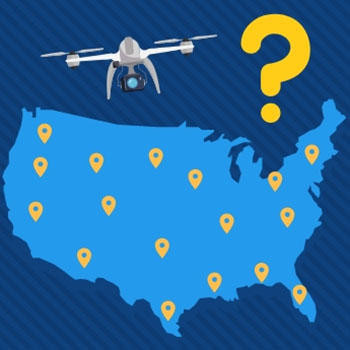 Can I find drone training for kids near me?

Children cannot receive official drone certification and are therefore not eligible for most drone training courses of that nature. However, there are lots of drone summer camps and after school programs, some of which may be available near you! Do some Google searching or talk to a local school administrator and see what's available near you.
What education do you need to be a drone pilot?
You do not need any specific level of education to become a licensed drone pilot – you merely have to pass an aeronautical knowledge exam which drone training near you can help prepare you for. And if you're just flying drones recreationally, you don't even need that!
How much does it cost to become a drone pilot?
It costs $150 to take the FAA's aeronautical knowledge exam. This is the only hard cost associated with becoming a certified drone pilot.
If you choose to take a drone training course to prepare to become a drone pilot (the subject of this article), it will usually cost about $300 to $500.
How do I get a remote pilot certificate?
Remote pilot certification is necessary for any small UAS drone user. We have another article that covers this topic in more detail, but in brief:
• You must be at least 16 years old
• You must be able to read, write, speak, and understand the English language
• You must not know or have reason to know that you have a physical or mental condition that would interfere with the safe operation of a small UAS
If you meet these requirements, then you need to pass a full background check from the TSA and pass the aeronautical knowledge exam at a testing center approved by the FAA. Most of the online drone training programs mentioned above, including our top choice of Drone Pilot Ground School, can help you get your remote pilot certificate without much trouble.
Drone Flight Training
We hope this article has made it easy for you to find great drone training in your area. No longer do you need to waste time Googling "drone training near me" when there are so many options available both locally and online. If you have any questions about a topic addressed in this article, be sure to let us hear about it in the comments and we'll reply as soon as we can.
Other Interesting articles in "
Awesome Drone Tricks & Tips to Maximize Your Enjoyment

"