Why You Need a Remote Pilot Certificate

Effective as of August 2016, the FAA's first airman certificate was created and put into full effect for those who operate and fly small drones. Acing Part 107 is another step in the right direction for drone enthusiasts looking for a commercial license.
Any small UAS drone user needs a remote pilot certificate on their side when they're out flying in the field. Thankfully, they are very easy to acquire and have a reasonably short process to get one.
What is a Remote Pilot Certificate?
The FAA's remote pilot certificate is specifically used for the use of small unmanned aircraft systems (UAS). More specifically, it's a "remote pilot certificate with a small UAS rating". As we probably all know, a small UAS weighs less than 55 pounds, which includes your payload, when taking off.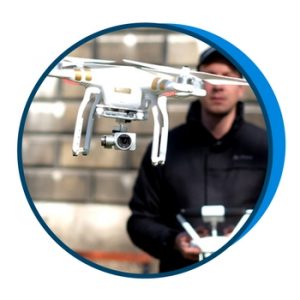 The purpose of having a remote pilot certificate is to ensure that the applicant is able to be consistent with the knowledge and privileges that come with flying a small drone.
Part 107 Remote Pilot Certificate is referring to the rules and regulations that the FAA came up with to integrate drone use into the National Airspace System, or NAS. These rules and regulations, as well as additional rules that pertain to using the NAS, are all part of the Federal Aviation Regulations Aeronautical Information Manual (FAR AIM) and 14 Code of Federal Regulations (14 CFR). These are all under Part 107.
Overall, the purpose of having a drone license is basically to make sure that drone pilots using their drones for commercial purposes are safely abiding by the rules of the sky that have been established by the FAA and the NAS.
How to Get a Remote Pilot Certificate
Before you go any further, you are going to need to make sure that you are actually able to have a remote pilot certificate.
For this, you are going to want to pay attention to what you need:
– Be at least 16 years of age
– Be able to read, write, speak, and understand the English language – there are a few exceptions where a valid medical reason is presented
– Be in a mental and physical condition where you are able to safely operate and fly a UAS
– Pass a full background check from the TSA
– Pass the aeronautical knowledge exam at a testing center approved by the FAA
The requirements for a remote pilot certificate are very simply. You must be able to access your drone at all times when flying and hold a remote pilot certificate that is valid every two years by passing a recurrent knowledge test.
Next, you must go through the application process. For the process, you will need to have a photo ID issued by the government to take your test. You can view the list of Knowledge Testing Centers across the nation by clicking here.
You will then need to pass the aeronautical knowledge test. The test includes the following listed below:
– Applicable regulations that directly relate to operating and flying a UAS where privileges, flight operation, and limitations are concerned
– Airspace classifications, operating requirements, and flight restrictions that all have an effect on the operation of small drones
– Aviation weather sources as well as weather effects on the performance of a small drone
– The loading and performance of a small drone
– The management of crew resources and emergency procedures
– The procedures that go into radio communication and determining the overall performance of a small drone
– The physiological effects of alcohol and drugs when flying a small drone, as well as aeronautical judgment and decision-making
– The operation of airports and maintaining preflight inspection procedures
Read our article on getting your Drone License.
Completing the FAA Form 8710-13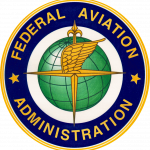 There are two ways to get your remote pilot certificate after you take the first initial steps. The first is to complete the FAA Form 8710-13, which you can do by using the FAA Integrated Airman Certificate and/or Rating Application electronic system, or the IACRA.
This is where your background check with the TSA will come in. You can register for the IACRA by clicking here.
Once that is finished, you can print out a temporary copy of your remote pilot certificate. Your permanent copy for your commercial drone certificate will come in the mail once the overall processing is complete.
The Paper Process
If you are unable or do not wish to do it online, you can do it using the paper process. You will need to refer to Chapter 6, Section 4 in the Part 107 Advisory Circular to find out how to do this part, which you can see by clicking here.
Getting Help Before Your Test
You don't have to get your certification to pilot drones alone. In fact, there are a lot of resources out there that you can use to help yourself prepare for your drone certificate, learn new drone skills, and much more.
Drone Pilot Ground School
Check out the Drone Pilot Ground School Training Courses Here!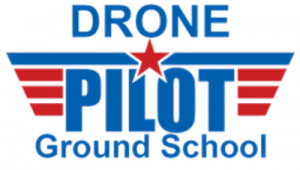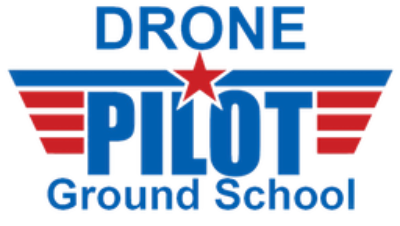 This school offers training for the FAA Part 107 Aeronautical Knowledge Test online where you will learn curriculum partnered with a former Chief Pilot of a Part 141 Flight School and a Gold Seal Certified Flight Instructor.
Listed below are just a few things you'll have at your disposal:
– Coverage on the 127 knowledge concepts that are required by the FAA and published in the UAS Airman Certification Standards
– Over 30 video and text lectures
– Bonus modules on flight proficiency, insurance, and legal considerations for those looking into the drone business aspect
– Practice quizzes and offline curriculum that can be downloaded or printed for studying
You can learn more about their help by clicking here.
DARTDrones Training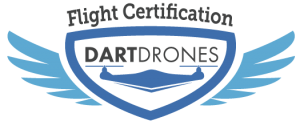 DARTDrones offers 5 courses, 6 consulting offerings, run courses, and much more across the nation. They even have over 30 training programs that you can customize to your specific needs, as well!
Listed below are just a few of the things you can opt for:
– In-Person Part 107 Test Preparation
– Online Part 107 Test Preparation
– Starting a Drone Business
– Online Aerial Photography
– Professional Drone Pilot Bundle
– Drone Certification Program
– Government Training
– Corporate Training
You can learn more about their help by clicking here.
Fly Robotics Ground School (AMA Flight School)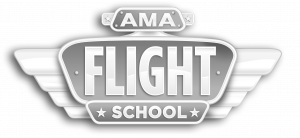 Promoted by DJI, the Fly Robotics Ground School offers help and training that continuously uses curriculum as the FAA updates their regulations. It's constantly redrawn up with the help of career educators and UAS pilots for commercial operation purposes.
Listed below are some of what they will teach you:
– Aerodynamics and the scientific principles of flight and aviation meteorology
– Part 107 of the FAA regulations
– Ethical guidelines for aerial data collection, photography, and videography
– Self-certification and physiology factors that directly affect the operation of your flight
– Flight inspections, safety standards and procedures
– Aviation safety and general record keeping
– The NAS, classes and types of airspace, terminal charts, and sectional aeronautical charts
You can learn more about it by clicking here.
Achieving Your Remote Pilot Certificate
Getting the drone certification you need isn't a simple process, but it's one that is definitely worth its weight in gold. Remember to study hard and get outside help if you need it!