Fall Unveiling Pays homage to the Federation: The Enterprise Quadcopter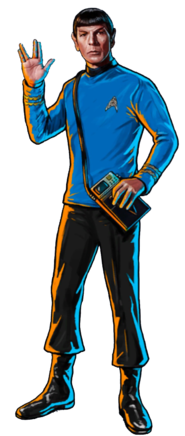 It's no secret that whether you are a die-hard drone enthusiast or not, the pleasantly nerdy and scientifically proficient lovers of the Star Trek series can sometimes be a finicky breed. They may be arguing about differences between the classic television series, The Next Generation, or any other discrepancies with the new J.J. Abrams reboot films. The cult series is still so popular that even Sheldon on the "Big Bang Theory" television show almost had a heart attack when he received a Star Trek themed gift from his quirky neighbor Penny, and everyone has a soft spot for these warp-speed traveling individuals from the future.
The drone that Manufacturer Spin Master is releasing this coming fall is not the exact same that was in the very first Star Trek films, but there is a very practical reason why: the second Federation ship with the Enterprise name was a bit more hollowed out in the front, giving it an overall better edge as far as maneuverability and drones go, and a super-cool see-through exterior.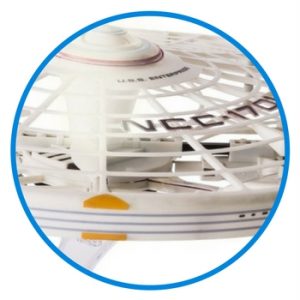 There are sound effects that mimic exactly what you hear when viewing the original episodes, and the controller for this drone is pleasantly reminiscent of the standard USB controller for old-school emulators such as the NES and Super Nintendo consoles. A few decades ago, many hobbyists loved having the rockets that would take hours to build and simply shot a parachute or just limped back down to the ground: the direction that the industry is moving now is enough to excite anyone with a dream and a somewhat clear atmosphere to launch it within.The manufacturer is a Canadian toy and entertainment company that has been at the helm of innovative and very child-friendly design ideas since 1994.

They have designed the much-loved Tech deck series of mine-skateboard models as well, inspiring many to learn tricks right on their kitchen tables, study areas, and during time that they couldn't skate if the snow was falling. There are two important elements of this toy that we think are going to bolster its delightfully Vulcan-valued prowess: the price point at 125$ is incredibly stealth, and the fact that this is what many consumers have always wanted: A model of the Enterprise that they can truly fly around in the confines of any area they desire.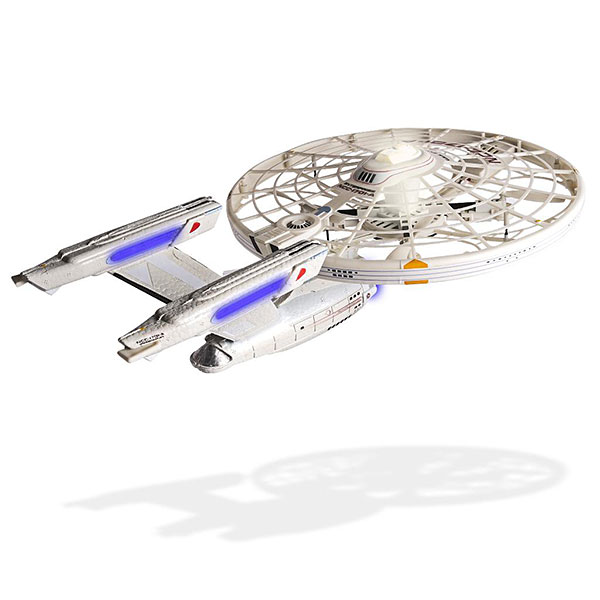 Click To Shop or Read Reviews
While the industry as a whole becomes much more about flyovers, cameras, and entire cityscapes, many who simply want a souped-up toy to hover over and score high marks on the awesome factor will be as delighted as Scotty himself when he does not have to repair anything on the bridge. This manufacturer has delighted many in years past with its Star Wars replicas and design features; while many may consider this just a toy, those that want more features to film and make their own mark with may not matter as much: this is truly an offering for the free at heart, those who tilt their heads to the sky in admiration, and everyone who ever had a severe hankering for the future to arrive in a hurry.