Flying Robot International Film Festival – FriFF
As the cable cars clamor up and down the steep hills and the fog rolls in by the Golden Gate, a seriously awesome film festival will be taking place this fall.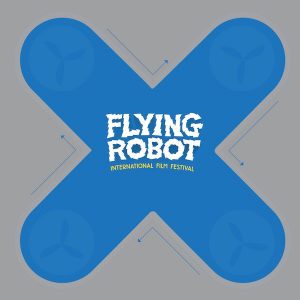 Whether someone is a completely dedicated drone pilot out there flying every day, or just enjoys surfing the web for the best and baddest drone footage out there, this is an event to definitely check out.
The Flying Robot International Film Festival
takes place on
November 17th, at the Roxie Theater in San Francisco.
What will be screened during this exciting evening are features that are under 5 minutes long, and that are sure to wow the audience with eye-popping aerial footage, sweeping views, and supreme prowess in editing. $10,000 of cash and prizes will be awarded, and a Dji Inspire 1 and Osmo are up for grabs to the filmmakers that show the most amazing potential.
This is absolutely the world's premier international drone film festival, and this second year promises to be more exciting and dynamic!
The categories that are submitted from all over the world are Cinematic Narrative, Epic Landscape, Drones for Good, FPV/Aerial Sports, LOL WTF, Promotional, I Made That! And Student Films.
With such a variety in the types of submissions and showings, there will be something here for everyone, and certainly inspiration for those that just purchased a drone and are anxious to hit the skies with a camera themselves.
The judges are definitely made up of some of the most discerning eyes for quality in the industry: Amy Critchett from AC Electric, Natalie Cheng from Autel Robotics, Glenn Mckenna from Float Deck Films, and Edie Sellers from Game Hounds are just some of the esteemed individuals who will be the best in show on the verdict's side of the table.
Justin Hall will host the awards ceremony, an internet pioneer deemed by the New York Times as "The founding father of personal blogging".
New for this year, the good and highly knowledgeable folks that put together the Flying Robot Film Festival paid dire attention to the significance of the FAA Part 107 regulations.
Workshops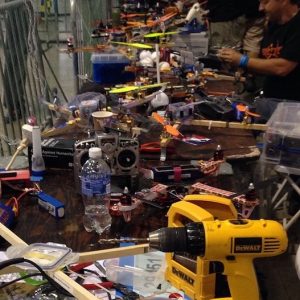 Recognizing how fast this will change the industry, a day of educational workshops was set up to take place two days later: on Saturday, November 19th, from 11:00 AM until 7:00 PM, the first-ever Aerial Imagery Workshop day happens.
There will be presentations and demonstrations from some of the top names in the industry, and everyone from intermediate to expert level will find something to spark their interest as far as workshops are concerned. Important bases covering certifications, drone building, live streaming, FPV systems, and 360 photogrammetry will be covered.
If you have just begun your journey with piloting, The Aerial Photography Basics and Cinematography Tips and Tricks will give you some great pointers that will aid you in the early days of enjoying grabbing footage from the air.
As the tools to gather aerial footage with drones become cheaper and cheaper, more consumers will be interested in everything from the basics on up to how to modify their drone, and expand their knowledge further.
If you have never seen the Bay area or are looking for an excuse to educate yourself further about what will be an astonishingly growing industry over the next decade, check out this festival, and prepare to be amazed at just how fast things will move in the cinematography realm over the next year.
Other Interesting articles in "
News

"