Lynh Phan's DJI Inspire 1 Tips Compilation Vol. 1.
If you have been browsing the DJI Inspire 1 and Phantom 3 related social platforms, you have surely come across the name Lynh Phan as the go to guy if you had some toughies other could not answer. Lynh is an avid RC enthusiast with extensive experience in building RC helicopters and a competition moderator on Helifreak as well as the moderator of the largest Inspire 1 related group on Facebook (go ahead and join if you are not a member yet). Lynh also works as a consultant to Smart Powerchage which is an amazing startup producing vital accessories for DJI quadcopters such as the SPC 4000 parallel charging station which I have reviewed earlier.
Lynh is a selfless supporter of the DJI Inspire and Phantom 3 pilot community and saved lots of valuable time and money for many of us with his tips and trick. I am thrilled that we have agreed with Lynh to have a new and permanent home for a collection of his tips here on Dronethusiast. Our Tips and Tricks section will be continuously updated with Lynh's valuable insight. This one is the first to a series of compilations we will post and will include the most useful tips.
So please use the information below with confidence and feel free to reach out and comment below if you have further questions.
Today's Tip
HDMI and USB module compatibility for your i1 RC.
If you are having trouble with your i1 RC connecting to a tablet / phone, it may be that your HDMI module is faulty.
1. Try the Lynh Phan's RC reset tip
2. Try the Lynh Phan's HDMI reset tip
3. If 1 or 2 doesn't work – your i1 HDMI module is faulty.
DJI doesn't sell HDMI module for the i1 RC But….
The great news is you can simply use either the optional HDMI module for the P3 RC or just the USB module from the P3 RC( if you don't need HDMI output – as pictured) This will get your RC back to life again.
Enjoy and safe flying.
Lynh Phan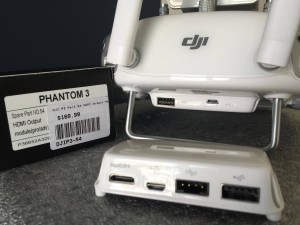 Gain and Expo Settings for the Latest Firmware
These settings bellow will give you precision flight control, gentle braking and an excellent AP character in hover.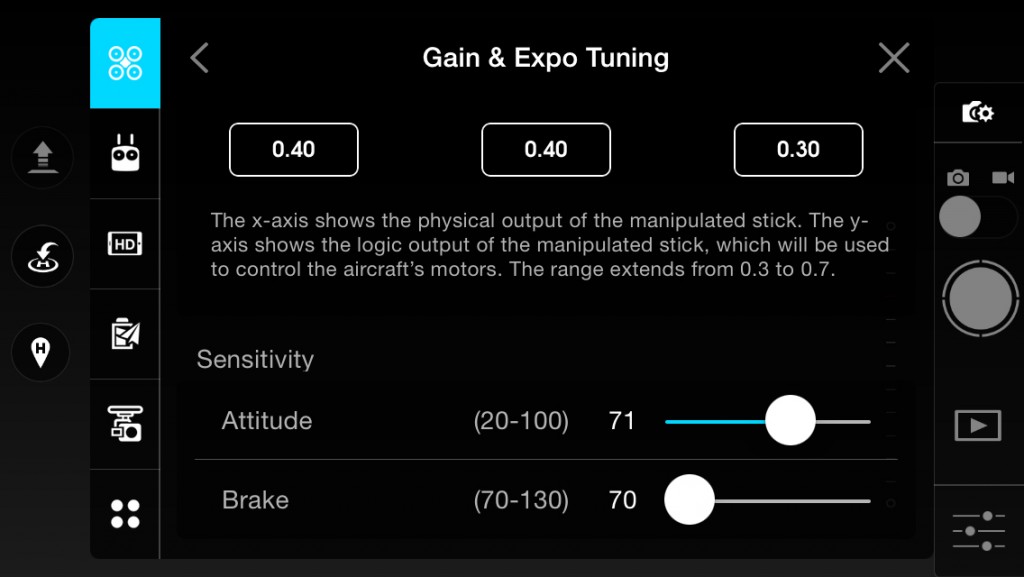 Voltage Monitoring
As an added security to safe flying, you now have the option to turn on Voltage display in the main screen. This will enable live cell voltage monitoring and prevent damage to the battery's cells. Do not allow cell to drop below 3.3V!
Consider landing at 3.4V.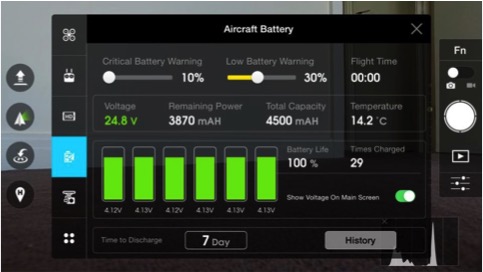 Going Fast With the DJI Inspire 1
Originally posted: 19/04/2015
Do you feel the need, the need for speed ? If the answer is Yes, than you should fly in ATTI with landing gear lowered.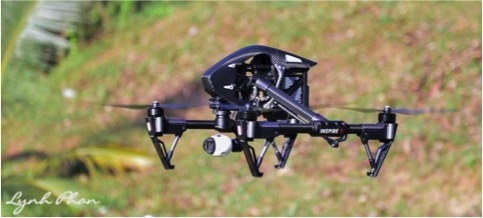 How To Reset a Bricked DJI Inspire 1 Battery
If your battery is bricked by the recent FW update AND you do not wish to pursue DJI support warranty OR you are outside the 3 months Battery Warranty Period, here's a tip on resetting the battery's IC FW.
Disclaimer: please only attempt to do this if you are confident and know exactly what you are doing. Be careful not to Short the red and black wires. Proceed at your own risk.
Carefully detach the battery's top cover – a fine knife or flat head screw driver will allow you to easily unclip the cover.
Gently disconnect the balance plug / loom to the IC. Let it sit unplugged for 60 minutes.
Reattach the plug / loom.
Fully charge your battery and do two full cycle at low level hover.
Condition your battery and you are good to go.
This will reset and fix all batteries bricked by the firmware.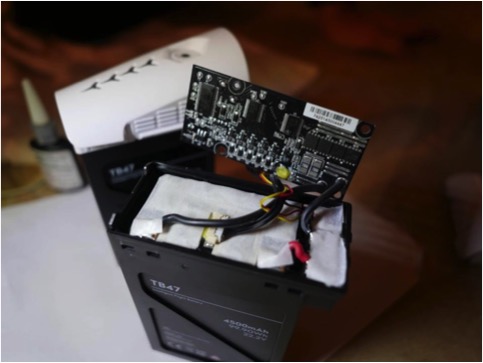 How To Get Better Video Transmission Signal
With the now limited 7 video channels available on the latest App, you have two options. Either leave it on Auto which may be a hit and missed affair or you can manually select the best video signal available at your flying site.
The advantage of manual video channel selection is you can manually select transmission rate which trades range for video transmission quality and vice versa. You can also analyse your local flying area for the best free channel.
To make the most of manual selection, chose your mission requirement either range or video quality.
Let the analyser sit for a few minutes and select a free clean channel at your flying site.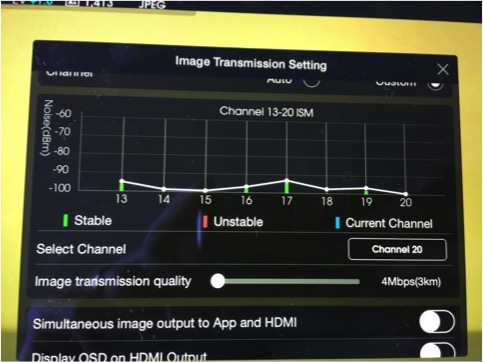 DJI Inspire 1 Battery Conditioning
If you are running the latest battery FW 3.7
DO NOT bring your battery to 0% for conditioning.
5-8% is sufficient for the IC to learn the battery's condition.
If your are on FW 3.4, 3.3, 3.2 and 3.0, continue to bring your battery to 0% for conditioning every 10 cycles.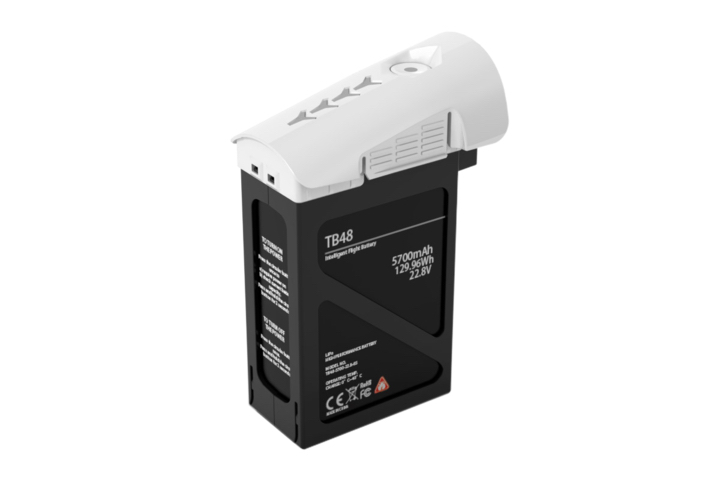 How To Prevent DJI Inspire 1 Unexpected Drop in Voltage and Battery's % Reading
Please always fly your Inspire 1 with a fully charged battery! This will reduce the chance of voltage drops and false % reading.
Cycle your batteries as per DJI's recommendation, every 20 cycles in warmer climates and 10 cycles in colder climates.
Simulating "Flyaway" When the Inspire 1 Switches Between GPS and ATTI Mode in Windy Conditions
Set your Simulator to the setting below, enjoy practising regaining control of your Inspire 1 via the radar and visual clue in the comfort of your own couch.
This will prepare you for real life scenario.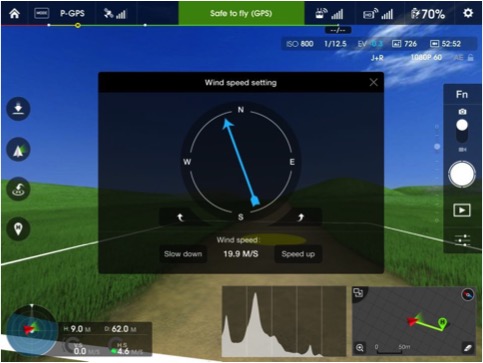 What to Do If You Encounter Mc Data Error on DJI Inspire 1
CAUSE: The Inspire 1 has an internal SD card in its black box, when this card is full during flight etc you will get the MC DATA ERROR message.
REMEDY: Land as soon as possible and power cycle the craft. This will allow i1 to delete previous flight logs and record again.
CAUTION: If you continue to fly with the above error, that particular flight will not be logged in the black box.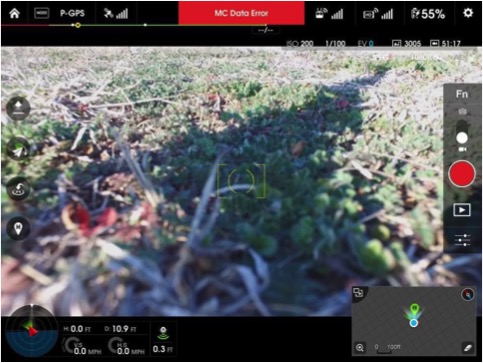 Together with Lynh, we hope that these tips and tricks will help you fly safely and enjoy every minute using your DJI Inspire 1 which is an amazing machine. Stay tuned and check back to this section of the site for ongoing quick tips for both DJI Inspire 1 and Phantom 3 from Lynh.
Summary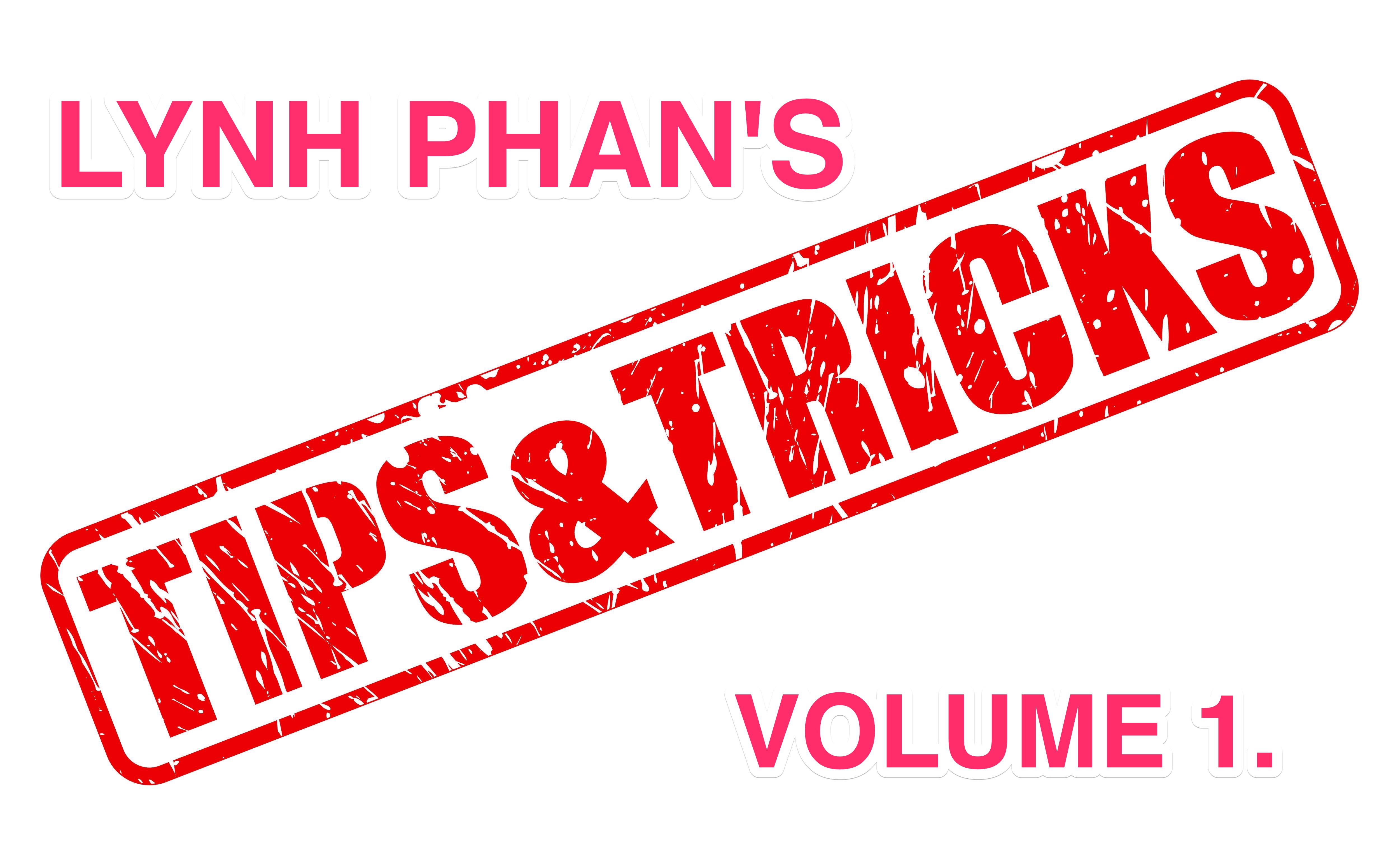 Article Name
Lynh Phan's DJI Inspire 1 Tips Compilation Vol. 1.
Description
DJI Inspire 1 tips and tricks from Lynh Phan, the go to guy for any toughies related to the Inspire and Phantom 3 platforms.
Author
Other Interesting articles in "
Awesome Drone Tricks & Tips to Maximize Your Enjoyment

"