By Michael Karp
Drones wouldn't be as popular if it wasn't so easy to buy them online.
Often times, you can watch a couple videos, read some reviews, and you will have a solid idea of what it would be like to fly and own a certain model.
This drastically reduces the need to enter a brick and mortar store, which usually has a much smaller selection than what's available on the web.
But, as with most things online, there are retailers you should trust and ones you shouldn't.
If you're looking for some reputable online drone retailers, here are some of the best sites to check out:
1) Amazon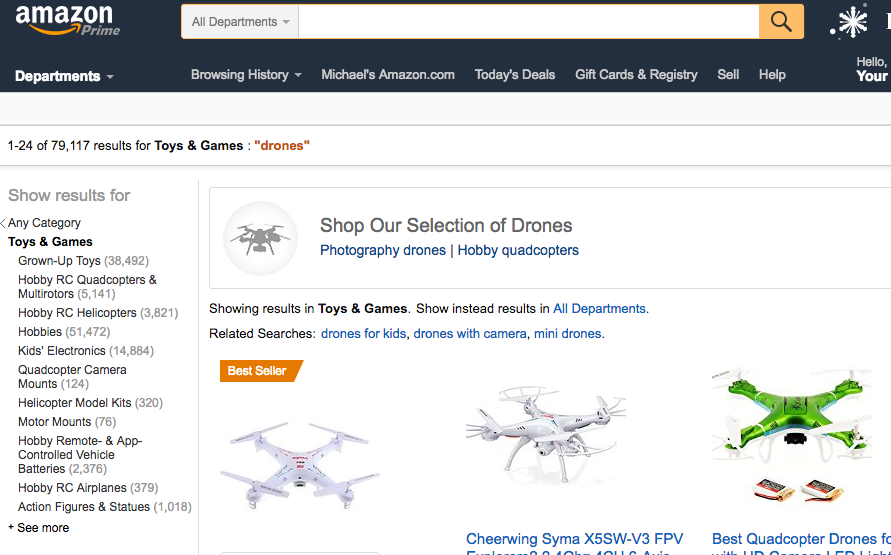 Amazon is the go-to online retailer for a large portion of the drone industry.
You can find almost any drone available (including new releases) at competitive prices.
Depending on where you are, their delivery times are usually pretty quick as well.
You also get Amazon's fantastic return policy and the trustworthiness of their brand, knowing that your money and bank information is in good hands.
Pilots also leave tons of detailed reviews on many of the RC drone models, including pictures and videos of them in use. It's a great place to make an educated decision about which drone model(s) to buy.
Check out Amazon's Photography Drones and Hobby Quadcopters.
2) Drones Etc.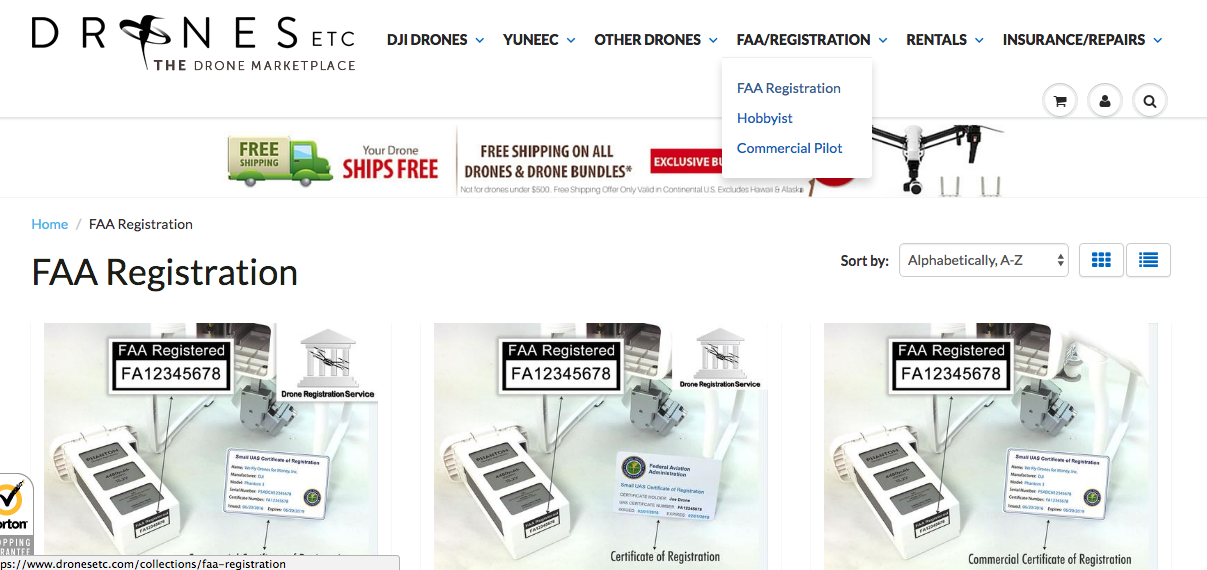 Drones Etc. was founded in 2013 by Shawn Rowland and Jonathan Baird, two professional aerial enthusiasts.
They won the Shopify Build a Business competition in 2014, and they are one of the largest drone stores online.
Their excellent customer service, plus a massive range of drone models, makes Drones Etc. a stand-out retailer. They even offer financing if you can't afford or don't want to pay the full price up front.
They specialize in selling drones, drone repair, and more, so check them out if you're looking for a reputable dealer with excellent customer support.
3) Banggood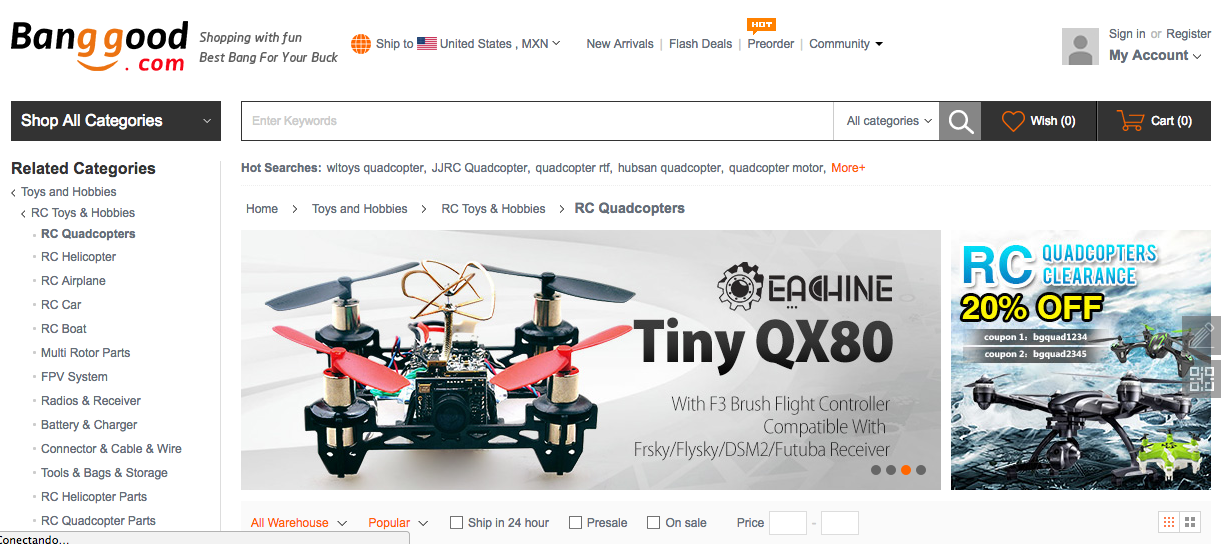 Banggood is an Amazon-esque online retailer.
They offer a wide variety of drones, their product pages are nice and detailed, and their customers write helpful reviews.
But what distinguishes them from Amazon is that they tend to offer affordable drones that Amazon doesn't. So if you head to Amazon and can't find what you're looking for, try Banggood.
You might find cheaper prices there as well.
4) DroneFly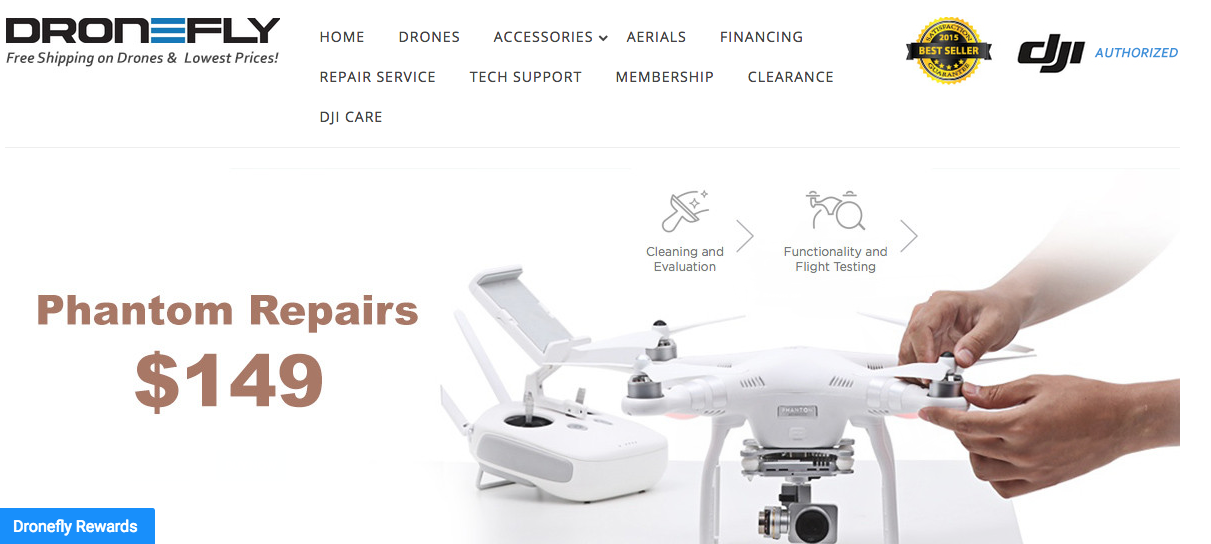 DroneFly offers a beautiful user experience for its customers. Everything is laid out logically, making it easy to navigate the site and find what you're looking for.
They focus heavily on customer service and fast shipping. They ship all over the world, and they offer a DJI Phantom repair service for U.S. customers.
DroneFly also offers a 30-minute tech support service if you have any questions regarding your drone.
5) UAV Direct


UAV Direct specializes in DJI Phantom sales, and they offer a price match on any DJI item sold by an authorized DJI dealer.
They also offer a repair service and customization for Search and Rescue, NDVI, industrial inspection and more.
The UAV Direct team is comprised of experienced pilots, so if you have a question about your rig or which one to choose, they will be able to give you an educated answer on what to do.
They also actively invest in drone technology research and development to make drones easier to use and more reliable.
6) DSLRPros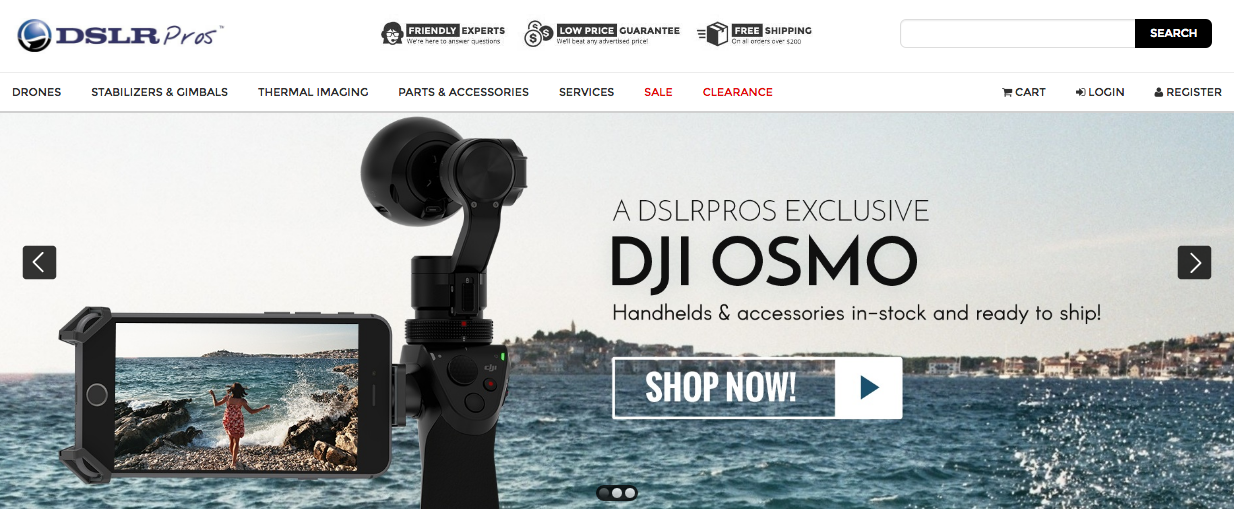 DSLRPros is a favorite dealer of many professional drone pilots.
Besides their excellent customer support, they're well-known for their drone kits that come with everything a pro pilot needs to get expert shots.
These kits can come with a top-tier drone model, extra batteries, a carrying case, chargers, propeller guards, extra props, camera filters, SD cards, and more.
If you're looking for an all-in-one package, DSLRPros probably has it.
Over to You
There are many places to buy drones online, but these are some of the best.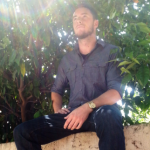 Where do you shop for drones? Let me know in the comments below.
About the Author
Michael Karp runs Drone Business Marketer, a blog that teaches professional pilots how to grow their businesses.