Best RC Accessories For Sale [Remote Control Toy Accessories 2020]

We mostly write about great drones here at Dronethusiast, but we have a number of articles covering other types of RC toys as well. Cars, trucks, boats – there's lots of great radio controlled devices that can be used for everything from racing to model building to RC crawler events. And what better way to improve your RC vehicle than with some great RC accessories.
The problem is that there's dozens of different companies producing hundreds of different types of RC accessories for sale. If you're just looking through Amazon listings, it can be really difficult to find what you're looking for. And it's even more difficult to know for sure if you're getting something good. That's why we've compiled the following list of some of the best remote control vehicle accessories available on the market today. There's sure to be something here that you like!
Best RC Car Accessories
Radio controlled cars are often built for speed and style and are a great starting point for anyone who's just getting into the radio controlled hobby. Here's some of the very best RC car accessories that you can use to make a great vehicle even better.
AximodelRC carrying cases
There are a great many RC carrying cases for sale out there, but here at Dronethusiast we're big fans of the ones made by AximodelRC. This company makes carrying cases for all sizes and styles of RC car that are extremely portable and durable, with a canvas interior soft enough that it won't scratch even the most fragile of RC vehicles. The bags are also water resistant enough to keep the delicate electronic parts of a radio controlled car safe and come in a few different colors if style is something that you're interested in when buying RC accessories. In short, these are simply the best cases around, and they're inexpensive enough for any hobbyist to afford!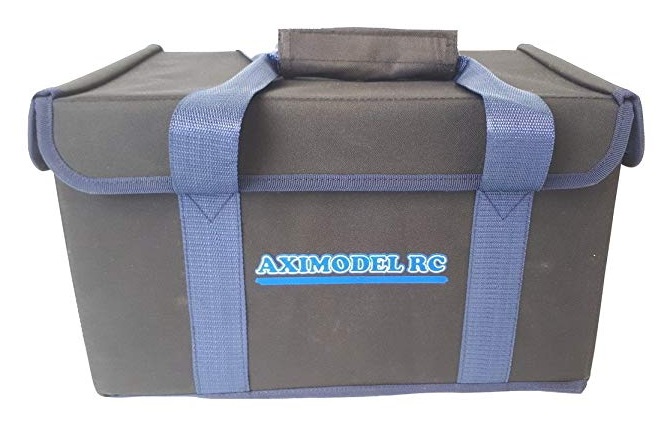 Click To Shop or Read Reviews
BaoBlaze LED light strips
Light strips are a very popular class of RC accessory. They have very practical uses because they can allow you to drive your RC vehicle at night or in dark places and still keep an eye on where the vehicle is going. But they're also a lot of fun. Be honest – kid or adult, who doesn't enjoy things that light up and blink in neat colors?
These BaoBlaze light strips work for any 1/10 or 1/8 scale RC car. They're easy to install, reasonably durable (so long as they don't get hit with any serious crashes) and only cost $10 USD. They come in a few different colors, but we've linked to the basic white ones, which are the brightest and most practical.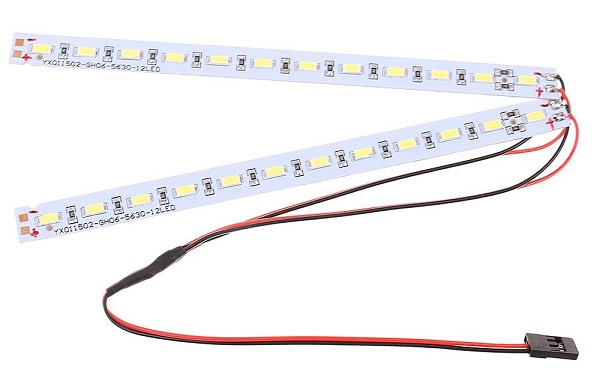 Click To Shop or Read Reviews
Chinatera Metal Antenna
A new antenna can increase the transmission range of your RC vehicle, allowing you to maintain full control over the car even from farther away. When looking at consumer-grade RC cars, this Chinatera brand 2-piece metal antenna set should work for most 1/10 or 1/12 scale vehicles to increase the range of frequencies that can be used to drive the car (therefore increasing the transmission distance as well.) The antennas are made of durable spring steel that hasn't let us down yet. Consider this RC accessory the next time you're frustrated with the range of your current antenna!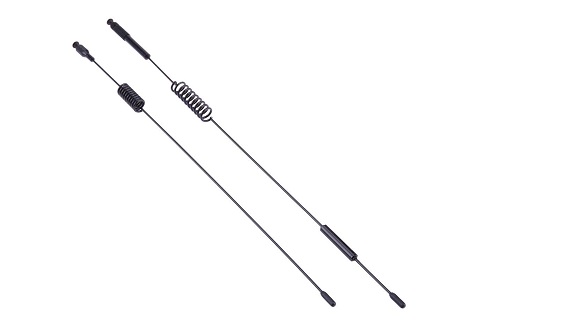 Click To Shop or Read Reviews
Coolplay Drift Car Spoiler
A lot of people get into cars purely for the aesthetic "coolness" factor, and we would be remiss not to include a few style accessories as part of this list. This Coolplay Drift Car Spoiler set comes with two different sets of spoilers that can be used to make your vehicle look more like an awesome race car. They can also, at least in theory, make your vehicle a little more aerodynamic.
Of all the RC accessory spoilers out there, this set is one of the easiest to install and the most durable. Plus, it only costs seven dollars! Not bad at all if you want to start your RC model car building career with something simple and elegant.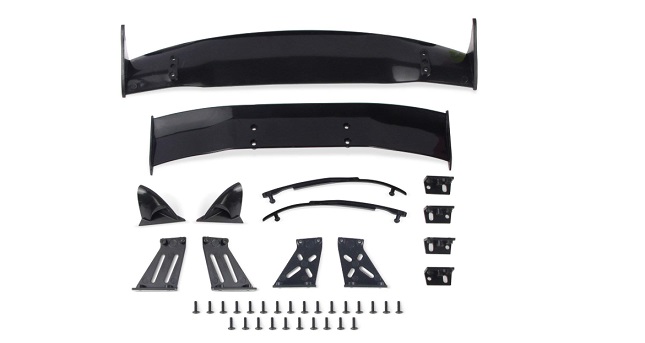 Click To Shop or Read Reviews
Best RC Truck Accessories
RC trucks, like RC cars, can be appealing toys for kids and adults alike. But monster trucks are also often used for "RC Rock Crawler" events, in which individuals or teams try to drive RC trucks over impossible obstacle courses and difficult terrain like rocks and mud. Here are some cool RC truck accessories that should appeal to hobbyists and serious crawlers alike!
Shaluoman RC LED Light Kit
We wrote in the last section about the popularity of LED light kits as RC accessories, and here's one that works for RC trucks instead of just cars. These lights come with metal lampshades for protection (always important if you're going into rocky terrain) and come in both red and white. Some modelers have used these lights to make accurate brake or head lights, so they're perfect for all your truck RC accessory needs!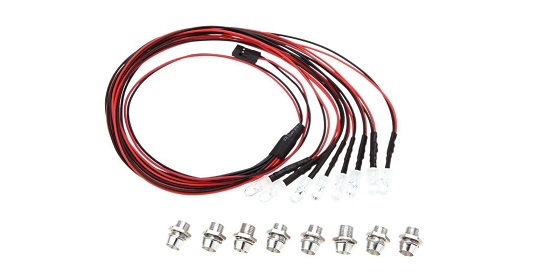 Click To Shop or Read Reviews
RC4WD Warn Winch
This 1/10th scale winch works just like a real truck winch, but can be easily and safely mounted to most RC trucks of a similar size. It can deadlift up to 6.6 pounds and drag up to 9 pounds of weight, is made of sturdy steel and aluminum, operates on most 3 cell LiPo batteries, and is easy to rebuild and find parts for in case of damage. It's also quite detailed for those who are more interested in the model building side of RC accessories and less interested in practicality. All in all, this is a pretty great RC accessory for $28 USD.
Looking for a powerful RC Truck to play with? Take a look at our reviews here.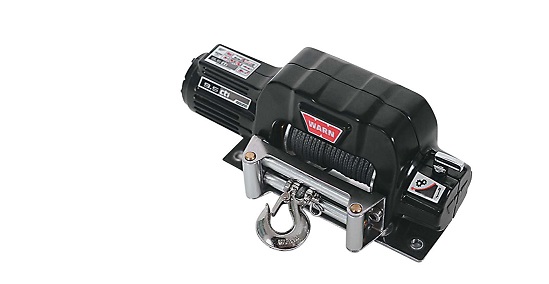 Click To Shop or Read Reviews
RCAIDONG Trailer Buckle & Hook
This trailer buckle and hook can hypothetically used for one RC truck to tow another, but reviews suggest that the chain isn't as durable as it could be. Besides, who need to tow a vehicle that you can easily lift out of any difficulty with your bare hands? If you're looking to pull weight, the RC4WD Warn Winch is your best bet.
However, if you want a cool decoration that will make your RC rock crawler look tough, this solid metal accessory is one of the best and most popular around. It's made of high quality materials and only costs about eight and a half dollars. What's not to like?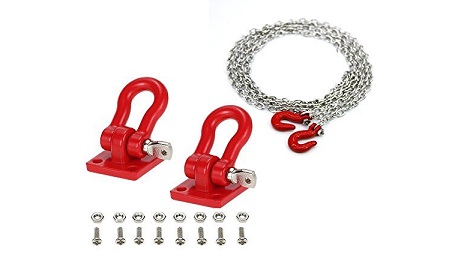 Click To Shop or Read Reviews
ProLine Racing Truck Tires
There are many, many RC truck tires available on the market. Different sizes and style of tires may serve different needs for consumers, and perhaps we'll do another article on the topic someday if there's a demand for it. However, ProLine Racing Truck Tires are generally agreed to be the best around, especially for those interested in RC crawling competitions.
They're a touch expensive – a full set of four will often cost you 50 to 60 dollars in all. However, for quality materials, durability, and traction you just can't beat ProLine. They fit with most metal rims and come in a variety of sizes and styles (we've linked to one of the most popular rock climbing models.) In short, these aren't RC accessories you can afford to ignore!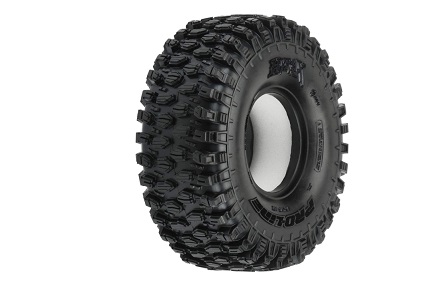 Click To Shop or Read Reviews
Best Miscellaneous RC Toy Accessories
Here's some RC accessories that should work for cars, trucks, and any other (land-based) RC vehicle.
GPTOYS LiPo Batteries
For most RC vehicle owners, there's going to come a time when you need to buy new batteries, which is why good LiPo batteries are one of the most sought-after RC accessories on the market. There's a lot of options out there, and you should always "shop around" a bit to find the model that works best with your vehicle, but as a general recommendation we prefer the RC batteries made by GPTOYS.
These batteries work for cars and trucks, are held to a high standard of quality assurance, and are reasonably affordable at a little less than $15 per battery. Each set of batteries comes pre-charged (a unique feature) and 8 Universal Body Clips to help mount the battery onto the vehicle. They don't come with a charger, but that presumably came with your vehicle in the first place and can always be bought seperately if necessary.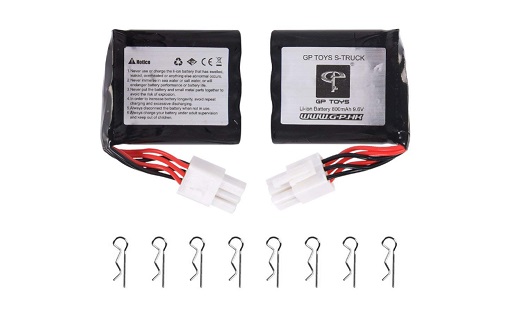 Click To Shop or Read Reviews
BlueDot Trading Agility Cones
These might look like just another aesthetic accessory, and sure – they're great for that. But these BlueDot Trading Agility Cones are also a really good way to get more comfortable with driving RC vehicles. And if you or your kids just enjoy driving RC cars for fun, you can use these inexpensive and durable cones to set up race tracks, finish lines, obstacle courses, or any number of fun activities.
These 4 inch traffic cones come in packs of 10, 20, 30, and 40 at a cost of $1 per cone. They come in orange and red and are bright enough to be clearly visible on most terrain.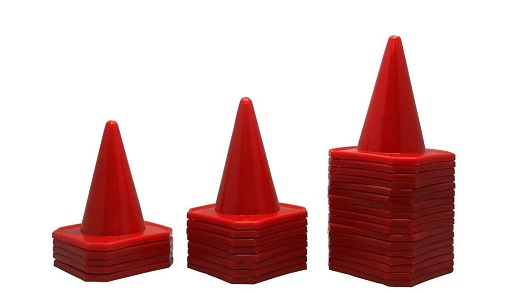 Click To Shop or Read Reviews
HobbyGear Repair Garage Set
If you're getting into modeling, there are many, many different types of set dressings available for taking pictures of your coolest RC vehicles. One of the nicest sets we've found is the HobbyGear Repair Garage Set, which includes several accurately-detailed model garage tools at 1:24 scale for only 17 dollars. These also work for model kits, diecast vehicles (like Hot Wheels Cars), G Scale Trains, and slot cars. So if you're getting into the RC modeling game, you can take it to the next level with these detailed and affordable RC accessories.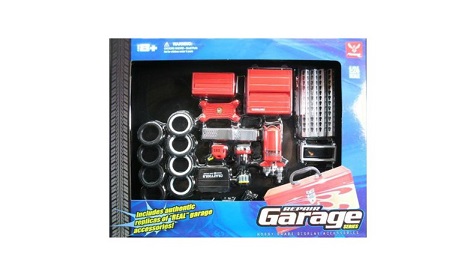 Click To Shop or Read Reviews
Conclusion
We hope that this list has helped you better understand the wide, wide world of RC vehicle accessories. Maybe you've even found and purchased one of these great RC accessories for yourself. And if you've got a favorite RC accessory or RC accessory company that we didn't mention here, we'd love to hear about it in the comments!
More Great Reviews from Dronethusiast
Other Interesting articles in "
Reviews

"