RC Drone Mods [2019] – The Best Drone Modifications – Phantom, Inspire, Mavic

Owning a drone can be a fun experience. However, you probably wouldn't like the limited range of your drone or the cameras that take blurry pictures. Do not worry. All you need is some drone modification to help you. Drone modifications can modify everything, from your drone's flying time to its battery life.
You can even get yourself a UAV locator to locate the drone, no matter where it is. Or get a carbon fiber base on the drone so that it doesn't break apart if it meets with any accident – and with drones costing thousands of dollars, you surely wouldn't want that to happen.
Let us look at some of the best drone mods today.
DJI Mavic Mods And Tips
DJI Mavic Mods help fly your DJI Mavic better. Here are some of the drone mods that you can do with it.
– Enhance the operational period and still, save your battery life by having an antenna with boosters (controller modification). The interference gets reduced to a minimum, ensuring cleaner channels.
– Additionally, as it is difficult to connect the SMA connectors to the controller as it is too small, so this modification helps with that too.
– Keep the DJI Mavic Mod drones near you – drones can go on for miles if they operate at a low altitude.
– Install boosters to help maintain a strong signal.
DJI Mavic Pro RC Antenna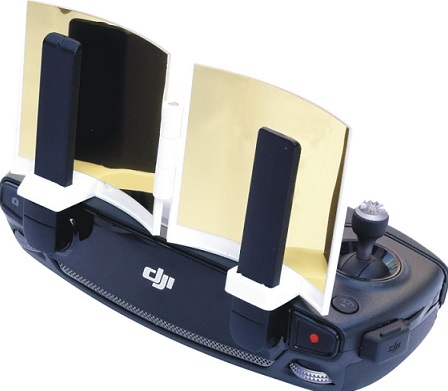 Click To Shop or Read Reviews
DJI Mavic Connector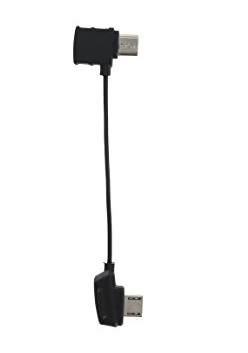 Click To Shop or Read Reviews
This drone modification can help you use your DJI Mavic to its fullest potential.
DJI Phantom 4 Mods And Tips
DJI Phantom models are well known for their ability to take some great pictures, which means that it has a great camera. A camera you wouldn't want to lose out on.
– This drone mod,
the gimbal lock
, helps you to protect not only your camera but also the gimbal's damper. Normally, the damper's are irreplaceable, so if it gets compressed during transportation, it can lead to permanent damage of the gimbal.
– Additionally, there are modified Carbon Fiber Propellers that give the much-needed thrust, balance and excellent handling of the drones along with customized propeller guards to add that personal touch.
– You can even add color to your drone cases by just using plastidip on the free case that comes with the drone.
– For an HDMI output, there are HDMI upgrade boards available for installation that give you the superior quality output that you wish to attain.
Gimbal Lock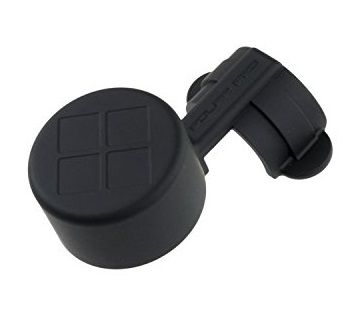 Click To Shop or Read Reviews
Carbon Fiber Propellers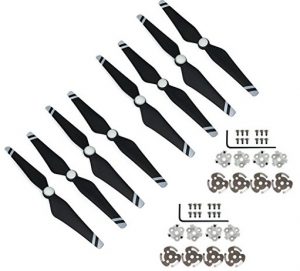 Click To Shop or Read Reviews
Here are some of the tips that you would love for your Ultimate Lynh Phantom DJI.
Dronethusiast Lynh Phan Drone Mods & Tips Articles
– Push up your throttle if you're flying at a low altitude to make up for the loss of height.
– Ensure that the aircraft's batteries are fully charged to 100%. However, for the remote control, a battery life above 50% is fine.
– If you get a "gimbal motor overload" message while flying, land your aircraft immediately and just check the four white dampers. Generally, such a message is displayed when one of them is detached.

DJI Inspire Mods And Tips
Here are some tips for you to use your Lynh Phans DJI Inspire.
– To get added security, turn on voltage display on the main screen. It prevents damage to the battery's cells and gives you live cell voltage monitoring.
– Fly in ATTI with the landing gear lowered if you're hungry for more speed.
– If you encounter Mc Data Error on your DJI Inspire 1, just land immediately and power cycle the craft. Otherwise, if you continue to fly with that error, that flight will not be logged in the black box.

DJI Inspire 1 Landing Gear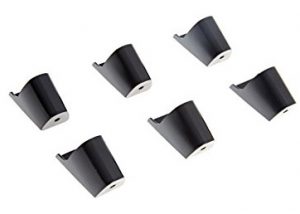 Click To Shop or Read Reviews
Using the Lynh Phans DJI Phantom 3? Here are some tips that would help you.
– For a better quality output, there will soon be an upgraded version of the HDMI board that will be available very soon.
– If you want to add some expo on the collective stick, or just want a firm feedback, you can increase the stick tension through the spring adjustment screws that are inside the controller. However, you'll have to open the transmitter for this.
– Doing the IMU Cal and the gimbal Cal procedures on a flat and hard surface will reduce gimbal drifting and tilting issues.
– You might want to stick to one version of the Pilot App and prevent unwanted updates. To achieve this, just turn off the automatic downloads for apps and updates in the -OS settings.
– To avoid the dreadful battery connection error message, ensure pre-flight checks and simple maintenance. The battery's serial ports have to be clean, and the connecting pins shouldn't be pushed or locked down.

There you go! These modifications and tips should help you fly safely and enjoy each and every minute of your flying experience!
FAQs About DJI Drones Mods
Have some questions about your favorite drones? Here is a look at the answers.
1. Can my drone take some great pictures after modification?
It doesn't matter whether you own a DJI Mavic or a DJI Phantom. Pictures captured using drones, speak for themselves. They can capture panoramic views like nothing else. Even with strong winds they can deliver blur-free images. You can add in a better camera to your drone to get high-quality images and videos.
You can take absolutely breathtaking images of forests, animals, landscapes just by lifting the camera 30-40 feet in the air.
2. Can I increase the range of the drones?
With drone modifications, you can increase the range and even take your drone to search and rescue missions! Drones are very useful in search and rescue mission and can reach otherwise inaccessible areas. While planes or helicopters can take up a time to be deployed, a drone can immediately jump into action which is a huge advantage because in these kinds of operations every minute counts.
3. Can I increase the security level of a drone after modification?
Yes. You can even modify your drone to use it in anti-poacher operations, traffic surveillance, border control, coastal surveillance, perimeter and dam monitoring and also in protection against illegal mining and anti-terrorist operations.
If you are looking at doing things quick and in a better way, it is a good idea to invest in a drone. Drones have brought great value to industries and users alike. Due to their versatility and flexibility, drones are certainly the hottest electronic gadget today – and with the right modification, you can just make them a lot cooler!
Other Interesting articles in "
Awesome Drone Tricks & Tips to Maximize Your Enjoyment

"