Update 1/12/2017
Lily Camera Sends Email To All Buyers – Closing Up Shop Refunds in 60 Days
Last night an email was released to supporters of the Lily Drone:
Antoine and Henry here from the Lily team. When Lily set out on the journey to create a flying camera over three years ago, we were determined to develop and deliver a product that would exceed your expectations.
In the past year, the Lily family has had many ups and downs. We have been delighted by the steady advancements in the quality of our product and have received great feedback from our Beta program. At the same time, we have been racing against a clock of ever-diminishing funds. Over the past few months, we have tried to secure financing in order to unlock our manufacturing line and ship our first units – but have been unable to do this. As a result, we are deeply saddened to say that we are planning to wind down the company and offer refunds to customers (details below).
Antoine Balaresque with flying Lily DroneWe want to thank you for sticking with us and believing in us during this time. Our community was the drive that kept us going even as circumstances became more and more difficult. Your encouraging words through our forums and in your emails gave us hope and the energy we needed to keep fighting.
Before we sign off, we want to thank all the people who have worked at Lily, who have partnered with us, and who have invested in us. Thank you for giving your all, nights, weekends and holidays, in the effort to deliver a great product.
After so much hard work, we are sad to see this adventure come to an end. We are very sorry and disappointed that we will not be able to deliver your flying camera, and are incredibly grateful for your support as a pre-order customer. Thank you for believing in our vision and giving us the opportunity to get this far. We hope our contribution will help pave the way for the exciting future of our industry.

Dronethusiast helps you by recommending all the best drone deals, check it out!
Lily Drone Refund Email
Refund Details:
Lily will be offering a refund to customers over the next 60 days. We will be initiating refunds to the payment card used for the original transaction (no action is required on your part; please allow 14 days for the refund to appear on your statement).
If the card you used is expired, please fill out this form so we can work with you on providing a refund by other means (e.g., PayPal or check).
Begin Original Article


We originally wrote this article in October of 2015, but since then quite a lot has happened so we've been updating it regularly to keep up with whats going on with the Lily Drone.
Scroll to the bottom for the most updated information, as well as check out the comments to really get into the Lily Drone discussion!
Click here to go to the New Info About The Lily Drone & Comments Section
We had a complete article about drones that follow you and you will love them for it. And for two of those projects – the Hexo+ and Airdog (NOW AVAILABLE)-, talking future tense is still the case as they have yet to start shipping although our post dates back to October of last year. Airdog is actually over a year late now, but hey, that's just something you have to factor in when you opt in for a Kickstarter project (Airdog is shipping now).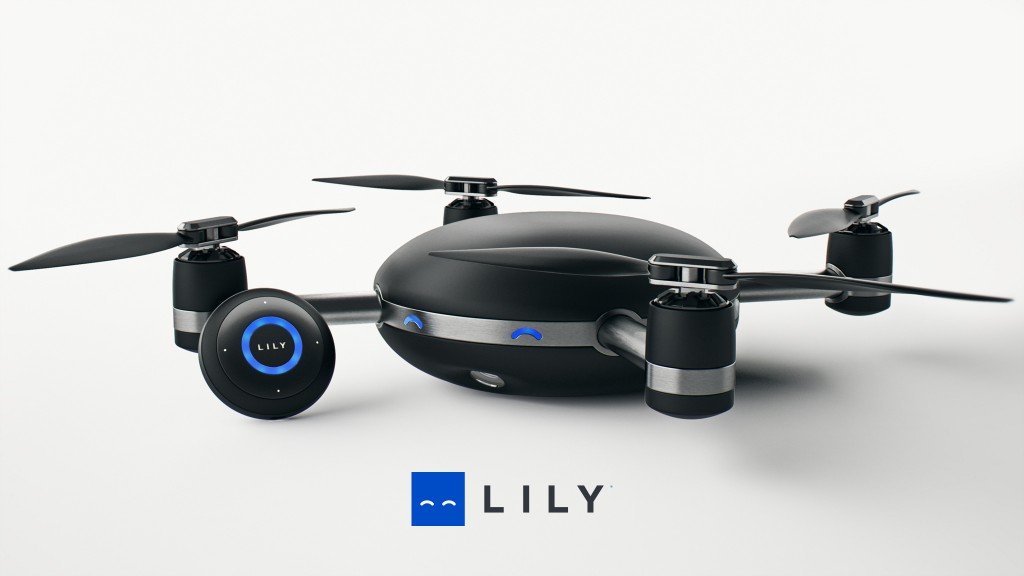 What you do in this case is you fund the development of a startup instead of buying a product. This does not mean that you will surely lose your investment if you fund a crowdfunding project. If the startup itself is successful, you might just get a great product for price that is really favorable compared to the market value. If you would like to skip these kinds of hurdles, you can always buy something on the market that is already shipping like the 3D Robotics Solo (for those of you who don't want to wait for the lily!) where the older Iris+ has been offering the follow-me function since its inception.
Our Lily Drone Review
The all new Lily drone – that's all the rage these days – is also built around a unique follow-me function but it's not a Kickstarter project. It's already in the pre-order phase so that gives us hope that the project is in a bit more advanced stage, so less likely to be delayed for years.
At the same time, checking the company out on Crunchbase shows that they have only raised $1M so far, but from quite prestigious investors such as the fund of the Winklevoss brothers. They are those guys who sued Facebook founder Mark Zuckerberg, claiming he stole their ConnectU idea to create the popular social networking site, and ultimately received $65 million. So these guys can open some doors for the Lily founders.
The Lily Drone Tech Specs
Camera
The Lily Drone is equipped with an 1080p HD camera, but the setback could be that there is no camera stabilization available. So you can see amazing shots in the video below, but the key is to use it in wind free conditions. At the same time, taking stills is also lots of fun.
Here are the quantitative specs:
• Video Resolution: 1080p 60 fps / 720p 120 fps
• Video FOV: 94º
• Video Format: H.264 codec, .mp4 file format
• Photo Resolution: 12 MP
• Digital gimballing
• Image stabilization
• Fixed focus
• Built-in Lithium-Ion Battery
• 20 min of flight time
• Charging via 5A charger
• 2-hour charge time
Lily Drone Flight Specs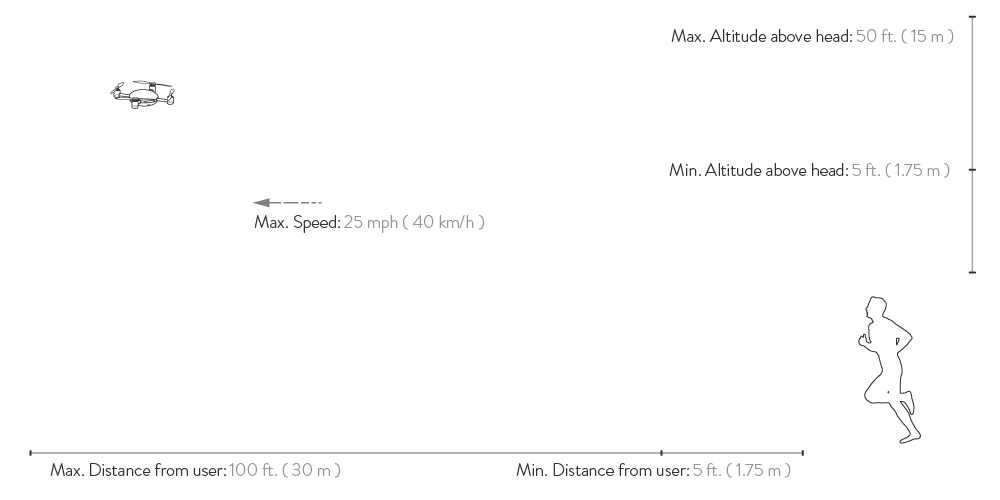 What's Great About the Lily Follow Me Drone?
I personally love the form factor, the way it works in the videos (hope it turns out in that way in production also) and the general concept of this new little fella. Being waterproof is also great, I watched the video before I realized that feature is there and my heart skipped when they tossed it into to creek.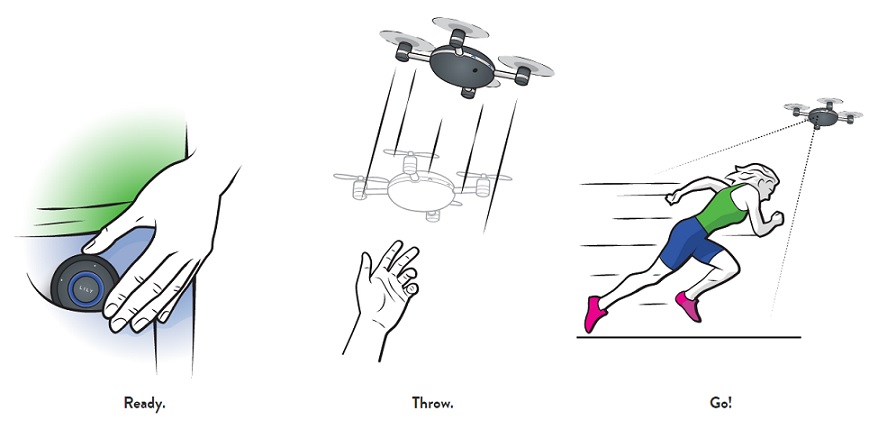 What's Not So Great About the Lily Camera Drone?
Ok, I admit: I got excited about drone projects before that have yet to materialize. I also like the Lily drone, but there are a few things that make me worried about it and the entire "movement" of follow me drones. Here they are:
Lily Camera Review
There are a variety of things I don't like about the Lily Camera. At this price point it should be a better resolution and have other features. Definitely it's interesting to see all the features that it offers, but without a camera that can take a great shot it's not going to make people very happy.
No Camera Stabilization
The Lily drone does not have any camera stabilization. The last drone I had was an AR Drone years ago and did not like the footage coming out of it. The key is using it in wind free conditions, but at the same time if you ski or do rafting, chances are you move fast. This is a serious drawback for the Lily camera.
No Obstacle Avoidance
The Lily drone – and any other follow-me drone for that matter – lacks obstacle avoidance. I am always wondering what happens if you want to use them to follow you anywhere other than an open field. Snowboarding down the slopes where there are trees on both sides seems to be impossible to me. Unless I am missing something.
No Transmitter
There is no transmitter or any other form of control over the Lily drone, so it's hard to imagine what happens in case of an emergency.
Flight Time
The 20 minute flight time is pretty standard for RTF drones, but there is a major limitation. You can not swap batteries. So you use the Lily for 20 minutes and than you have to pack it up. To me, this would be something that would be hard to put up with.
Lily Drone Price
The Lily Drone is available for pre order at $799.00 but supposedly when IF it's ever produced the price will jump up to around $1000.00 for post release sales.
My Opinion
In general, I still think the Lily is a fun concept and I hope it will materialize. At the same time, a 20 min flight time – fun filled as it can be – is a bit skim to justify the full price of $1000 if and when it starts shipping. It can only be a second quad if you are into the hobby or something to replace a family pocket camera and this investment is a bit steep for both these purposes.
So should you go ahead and pre-order a Lily drone? Hard to say. If you are ready take some risk and fork out $499 right away, you might just get lucky get and amazing flying pocket cam that's even water proof and follows you.
Check out the video:

Updated News on The Lily Drone Scam
As you can tell by the comments at the bottom of this page, there is a quite a discussion going on about the Lily drone and if it's ever going to ship. People have gone so far as to ask if it's all been a scam and they're run off with the pre order money of their original shoppers.
For a Drone that has supposedly received 34 million dollars worth of pre orders, there sure are a lot of doubts about whether it will ever appear!
We don't have all the answers but we can confirm a few things. There's been a lot of talk about an Indiegogo Campaign that was created and appears to be for the Lily follow me Drone. We've checked into this and according to the company, this page is fraudulent and does not actually represent the Lily Drone.
An Update from Kelly Coyne PR for Lily.
Source: -SUAS News.
"The official Lily Camera is available for pre-order exclusively from our website, www.lily.camera. We did not partner with any crowdfunding platforms such as Indiegogo or Kickstarter for our pre-order campaign. Several months ago, a fake page popped up on Indiegogo.
We have been in touch with Indiegogo regarding this, and they are actively investigating the fraudulent campaign. There is no connection between our company and this Indiegogo account.
Since our pre-order launch in May 2015, several fake websites have popped up, including one with claims to sell Lily stock. We ask all current and future Lily customers to not attempt to purchase any product (or stock) from anywhere other than www.lily.camera."
Alltogether the news coming out about the Lily Drone is discouraging. The blog doesn't seem to be as up to date as it should on their site, they seem to be testing things that appear to put them way behind schedule, and no one can get there hands on one!
Lily Camera Drone…. What are you doing, where are you? This isn't the way to treat all the customers who came out and pre ordered you because of your heavy marketing push.
If you're thinking about buying a lily drone, we suggest you wait and see what happens. Tons of people out there have pre ordered and have been upset about the constant delays in actual production with the Lily Camera drone, and the cost of the Lily drone is a big chunk of change, so our bet is to just Wait and See!
You're all welcome to comment below, and any new information about this would be great!!

Mike is an online entrepreneur and digital marketing specialist who also loves flying drones. He has owned and managed Dronethusiast since 2015 and enjoys writing reviews and analyzing different topics in the fast moving Drone technology space. Along with the editorial team at Dronethusiast Mike spends hundreds of hours each year analyzing and studying different drones and their tech specs to help consumers find the best products for their needs. Contact Mike by using the Dronethusiast.com Contact page or reach out at mike@dronethusiast.com.
Summary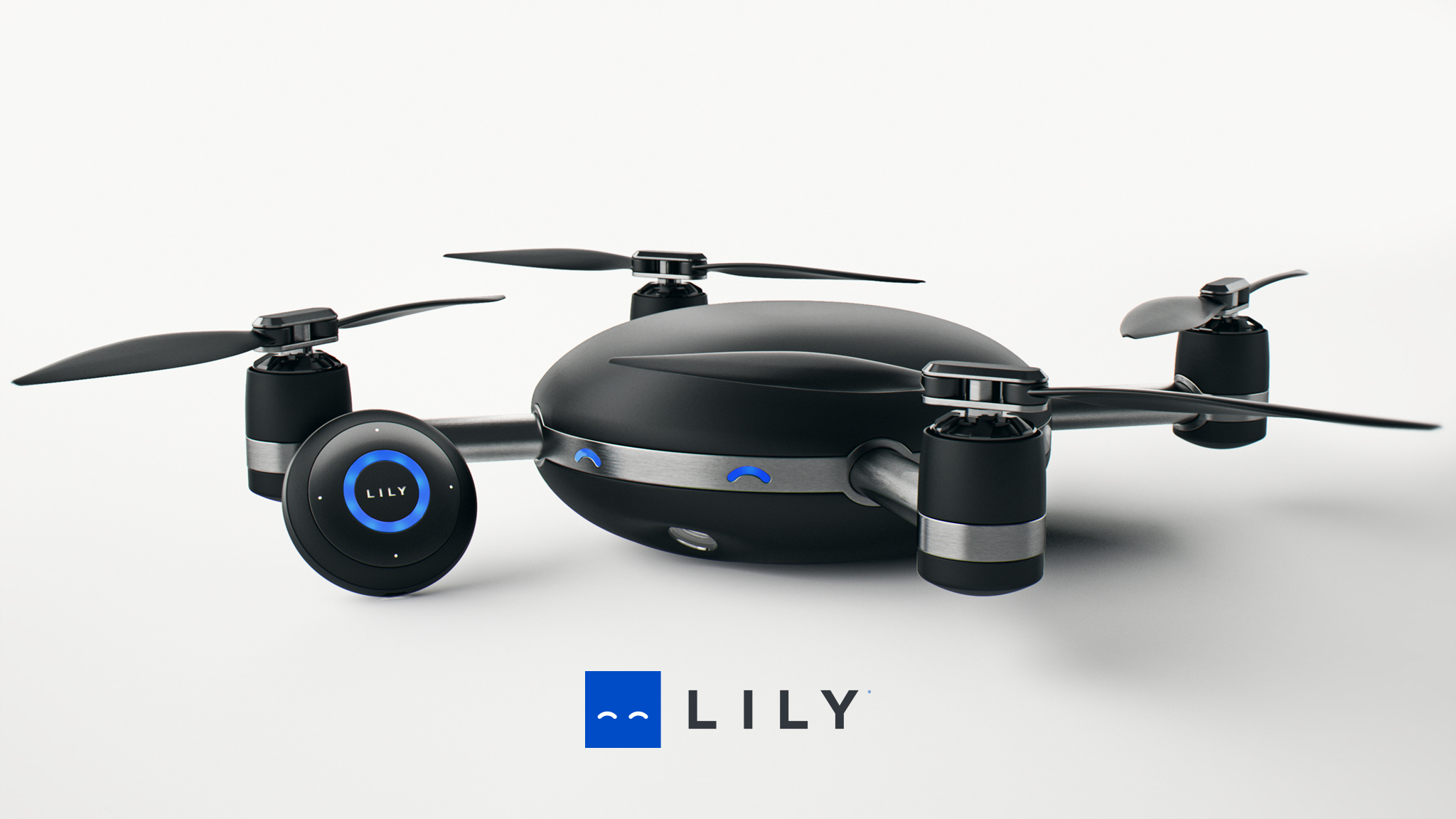 Article Name
A Second Opinion on the Lily Drone
Description
The Lily drone is all the rage these days. It's a great concept, but should you just go ahead and pre-order one?
Author