Skydio Teases A New Drone Coming This Fall

In 2018, the California startup Skydio set the bar for sense and avoid technology in a consumer drone.
Since then, the company has launched a developer platform to encourage enterprise adoption and a number of new skills to help R1 users make the most of having a personal flying camera.
The drone manufacturer has now been teasing a 'spectuacular" new drone coming this fall, which could be marketing hype because they have only released one other drone.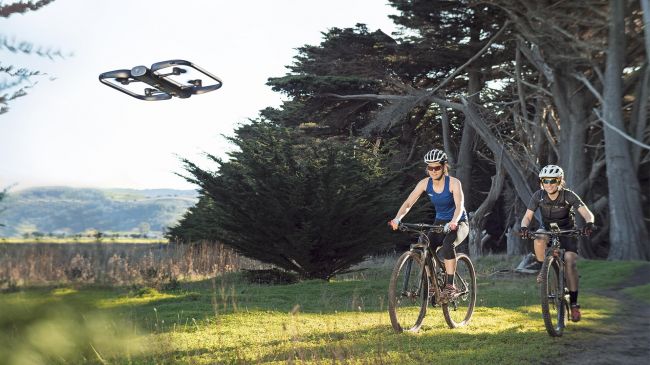 The Skydio R1 broke the rules in terms of tracking moving subjects and collision avoidance. This drone could follow a cycler down a mountain path, ducking through branches and trees, so that the cyclist stays perfectly in the shot. The drone uses two cameras to aid its visual navigation system.
In an email to Skydio fans it has said, "we're about to launch something even more spectacular. It's the next chapter in fully autonomous flight…. It's the culmination of everything we've learned from our first drone and all of the feedback we've received from our first customers. We've listened closely and worked tirelessly to build something that truly redefines what a drone can do, opening up new possibilities in aerial video. Here at Skydio we're all about awesome autonomous drones and are super excited to have you along on this incredible journey to push the boundaries of aerial autonomy."
The email also includes a teaser photo that shows a mostly black, white, and grey drone which is a similar black drone design from the R1. There are different surfaces in the new drone design, but difficult to make out what part of the drone is being shown. The photo shows a camera lens in the center, but it's unclear if it's the main camera or a supporting lens used for navigation. Behind that camera, there is an unknown component sticking out.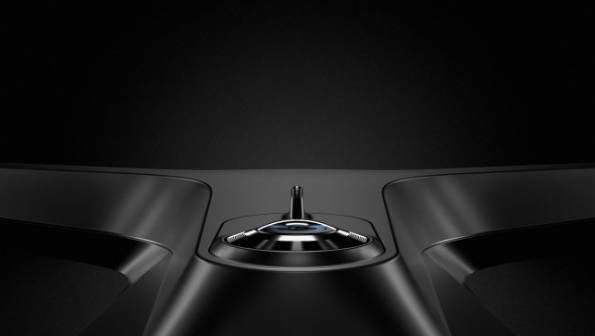 While this teaser doesn't give away too much about the new drone, it does appear that it will look significantly different from the R1 and more futuristic.