Skydio Lands $3M For Obstacle Avoiding Drones
Avoiding crashes (in general) is by far the biggest obstacle for drones in reaching wide scale adoption and ratification by authorities and the public. At the same time interest is at it's all time high as multirotor copters large and small have been ranking among the the top of the lists as stocking stuffer during the past Christmas season. I mostly meet people excited about the technology and surprisingly it is not only by kids or young tech geeks, but also middle age ladies and older folks who are just amazed by the technology.
As one of the top rated "prosumer" drones, the Inspire one by Shenzen based leader in quadcopter drones crashed into a garage wall on it's maiden flight the other day, this is a pressing issue for the industry to solve.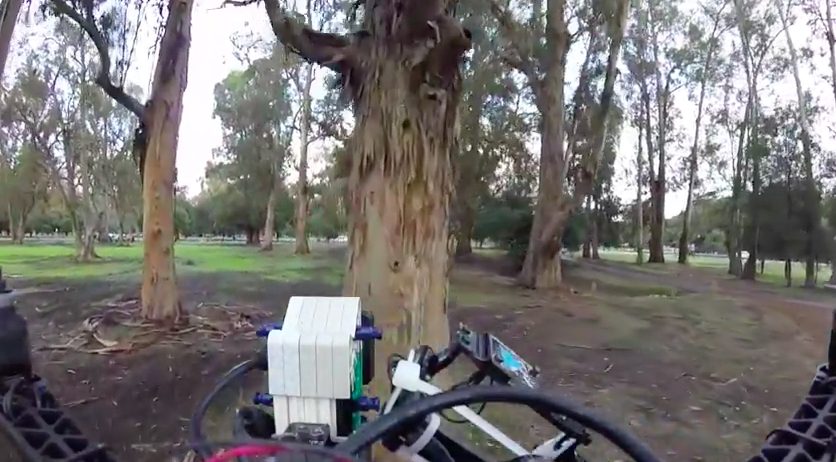 A small team of Ex-Google engineers founded Skydio, a startup working on unique computer vision and motion planning algorithms coupled with the same cheap image sensors and processors in mobile phones to give drones the ability to navigate intelligently with respect to their surroundings. Today, their objective just got a lot more feasible as they landed their "seed" (very early or first) round of funding from some of the most respected venture capital firms in Silicon Valley. The $3M investment round was led by Andreessen Horowitz with Accel Partners participating. This is great because I know from experience that "smart money" is very important for the founders, meaning the investors should not only bring money to enable growth, but help the team by opening the right doors and getting the technology in front of the right decision makers. This can save years of work for the team which will be crucial as technology advances and large manufacturers probably also attempt to solve this problem.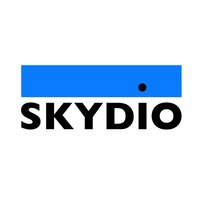 The Team
Skydio has an elite team of founders. Adam Bry (CEO) met Abe Bachrach, their CTO, at MIT where they were lab mates working at their research group's pioneering work in GPS-denied flight. Together they worked together on the founding team of Project Wing at Google[x]. Google[x]'s Project Wing is a system that Google is developing to use drones to deliver goods. Matt Donahoe, the CXO (X for eXperience), grew up making movies before turning to programming as another storytelling medium.
Their credo is that drones are poised to have a transformative impact on how we see our world enabling us to film the best moments of our lives with professional quality cinematography. They'll also change the way businesses think about monitoring their operations and infrastructure. At the same time, existing products are blind to the world around them. As a consequence, drones must fly high above the nearest structures or receive the constant attention of an expert operator.
 The Skydio Mission
Skydio's mission is to make the enormous potential of the aerial platform available, safe, and intuitive for a much broader audience and a much broader set of applications. A drone that's aware of its surroundings is far easier to control, safer to operate, and more capable. They say that almost all the information a drone needs to be good at its job can be found in onboard video data. The challenge is extracting that information and making it useful for the task at hand.
"In five years, the notion of a drone crashing will be a weird, foreign thing" as Adam Bry told TechCrunch.
What The Skydio Software Does
To demo their application, the created a "magic wand" so you can simply point your smartphone where you want the drone to go. I personally think that the Bluetooth or WiFi based systems are not agile enough to become feasible alternatives to the TX. At the same time, I am sure there will be something beyond the TX as we know it today that will appeal to the masses so they can "ditch the joystick". I personally get a lot of joy out of the TX joysticks and see no alternative in a tiny iPhone screen.
Obstacle Avoidance
A much more exciting part of the application is obstacle avoidance. The Skydio software converts the 2D image from the drone's cameras into a 3D map. This information is than used the drone's flight controller, so it can avoid things in it's path even if the pilot would instruct otherwise.
Check out Skydio-s intro video:
The startup still only has the 3 founders as employees, but the fresh money will allow them to get custom hardware in order to further develop their technology and to hire some computer vision mega geeks. I am personally very much looking forward to this very credible team to make progress in obstacle avoidance and let's have all the large manufacturers build this functionality into their drones.
Until then, here is some great advice on how to avoid crashes yourself.
If you need to protect from losing your drone check out our recent post on drone tracking.
Summary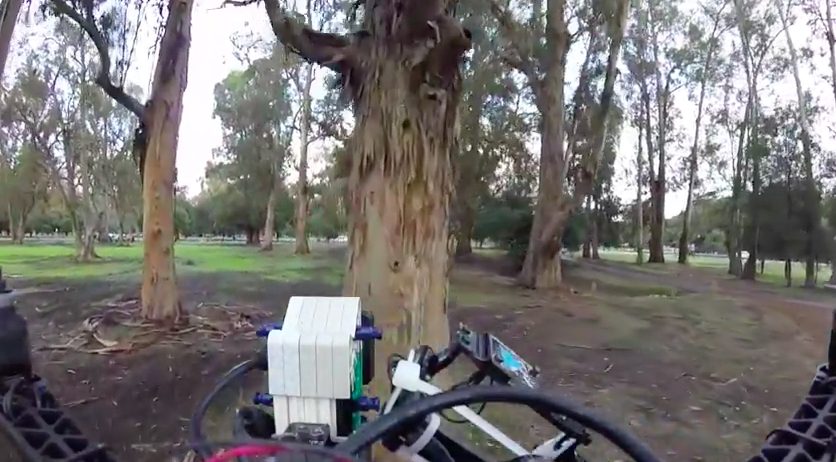 Article Name
Skydio Lands $3M For Obstacle Avoiding Drones
Description
Ex Googlers at Skydio secured a $3M investment round led by Andreessen Horowitz with Accel Partners participating.
Author
Other Interesting articles in "
News

"