India Enters The Drone Age With New Policy

For two years, the Ministry of Civil Aviation of the Government of India has been debating what a legislative framework for drone usage should look like. In fact, operating even a small drone was an offense punishable by imprisonment. But at long last, on August 27th, the ministry's sub-body on civil aviation (known as the Directorate General of Civil Aviation or DGCA) has announced an official policy for the commercial and recreational use of unmanned aerial vehicles that will go into effect on December 1st, 2018.
The new policy, which can be read in full here, classifies drones into one of five categories. "Nano" drones weigh 250 grams or less, "Micro" drones weigh up to 2 kilograms, "Small" drones weigh up to 25 kilograms, "Medium" drones weigh between 25 and 150 kilograms, and "Large" drones include anything heavier than 150 kilograms. No registration is required for Nano drones, and no permission is necessary if you want to operate Nano drones below 50 feet or to operate Micro drones below 200 feet.
In all other cases, civil aviation requirements will now apply to commercial drones and you will have to obtain an identification number for your vehicle. To do this, a business or individual must provide the government with valid PAN cards and GST identification (GSTIN) numbers. The maximum weight the drone can carry as a payload and the purpose for which the drone will be used will also be part of the application, as will the exact specifications and make of the aircraft.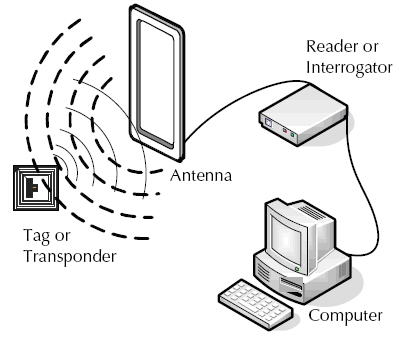 The policy also requires all Indian drones to be fitted with RFID (radio frequency identification) and GSM (global system for mobile) cards so that the drone can be tracked. Drones must also use secondary surveillance radar and automatic dependent surveillance–broadcast transponders – the same equipment that is used by an air traffic control tower to establish the identity, altitude and position of an airplane. This may make Indian drones prohibitively expensive and will certainly increase their weight, which may cause problems for manufacturers in the long run.
If you're a drone user who's excited to start flying under the new policy, here's what you need to know. You can only fly a non-Nano drone that has been registered with the government and given a unique identification number. Non-Nano drones also cannot be flown except by a pilot who has acquired an Unmanned Aircraft Operator Permit.
You can only fly drones at a maximum height of 400 feet and the drone must remain within your line of sight at all times (which is good practice anyway.) The policy also specifies in great detail which areas of the country qualify as green zones (where most registered drones should be able to fly), which areas qualify as yellow or red zones (where you must receive permission to fly), and which areas are "No Drone Zones." No Drone Zones include the areas around airports, near international borders, and the air around vital strategic locations and military operations. State Secretariat Complexes in state capitals and Vijay Chowk in Delhi are also considered No Drone Zones.
The Indian government says that the new drone policy is part of its initiative to create "new and exciting applications to propel India's economy forward." It's also well known that India wants to create a drone ecosystem that is specifically designed to encourage more manufacturers to start making drones in India, instead of importing them from countries like Israel. The goal to create a "Made In India" drone economy probably explains why the policy requires drones to have so much specific and expensive equipment, and why the policy is going to include new limitations on imports.
Still, overall the policy is very much a good thing for the country. Drones are useful for responding to emergencies and are becoming an increasingly central part of agriculture, which is still a major part of the Indian economy. Drones can be used to safely carry heavy loads, to help scan the Earth for archaeology or construction, and for many other useful purposes. Plus, they're just a lot of fun, with drone toys and recreational hobby drones fast becoming one of the biggest sectors in the entire industry.
What do you think of the new policy? Is it too restrictive? Should it be kinder on imports? Or is it exactly what India needs to join the new world of drones and quadcopters? Let us know in the comments!