Lynh Phan's DJI Phantom 3 and Inspire 1 Tips Compilation Vol. 2.
Check out Volume 1 also if you haven't done so yet!
If you have been browsing the DJIPhantom 3 and Inspire 1 related social platforms, you have surely come across the name Lynh Phan as the go-to guy if you had some toughies other could not answer. Lynh is an avid RC enthusiast with extensive experience in building RC helicopters and a competition moderator on Helifreak as well as the moderator of the largest Inspire 1 related group on Facebook (go ahead and join if you are not a member yet). Lynh also works as a consultant to Smart Powerchage which is an amazing startup producing vital accessories for DJI quadcopters such as the SPC 4000 parallel charging station which I have reviewed earlier.
Lynh is a selfless supporter of the DJI Inspire and Phantom 3 pilot community and saved lots of valuable time and money for many of us with his tips and trick. I am thrilled that we have agreed with Lynh to have a new and permanent home for a collection of his tips here on Dronethusiast. Our Tips and Tricks section will be continuously updated with Lynh's valuable insight. This one is the first to a series of compilations we will post and will include the most useful tips.
So please use the information below with confidence and feel free to reach out and comment below if you have further questions.
SDI output for your i1.
Today's tip.
SDI output for your i1.
If you are a professional and require SDI output for your i1's live transmission, simply remove your HDMI board from your i1 RC and install the LB2 RC SDI board in its place.
Now you can have SDI output.
Enjoy and saw SDI broadcasting.
Lynh Phan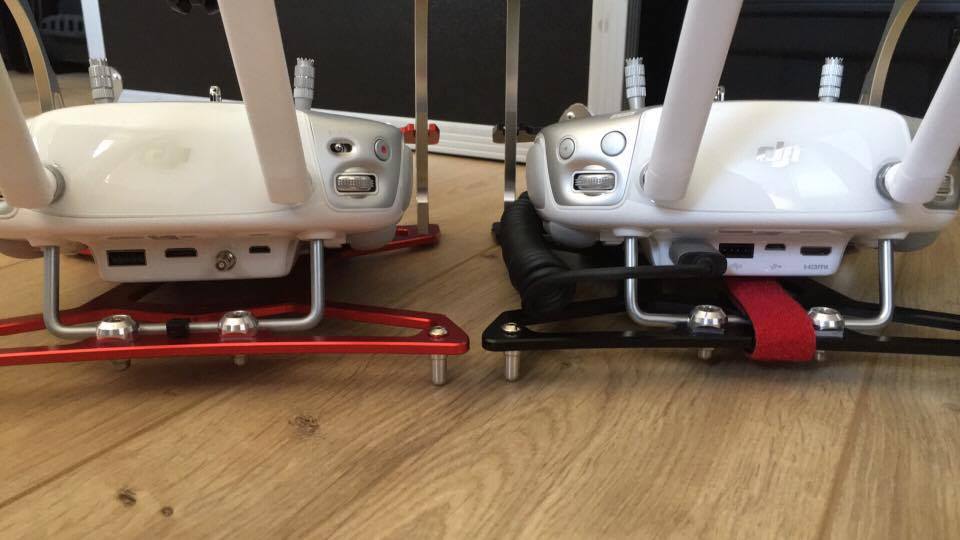 HDMI Output and Dynamic Home Point on the DJI Phantom 3 Remote Controller
If you own a DJI Phantom 3 and would like to have HDMI output on your remote controller than good news should be coming soon. DJI will release the optional HDMI upgrade board very soon.
For Dynamic Home Point, you will need to have a mobile device with GPS integrated, i.e. one with cellular service.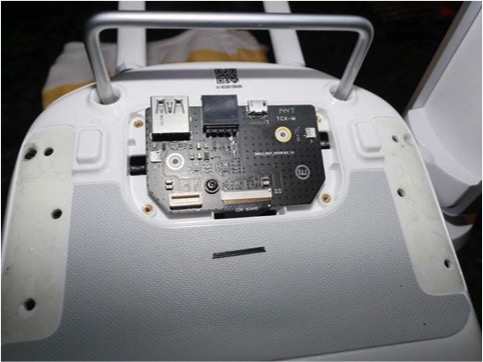 Setting Up DJI Phantom 3 in Dual Operator Mode
When using two Inspire 1 remote controls, you can bind both Master and Slave to the Phantom 3 for a dual operator setup. Obviously there is no panning to do on the Phantom 3,  so the camera operator can be paid 50% less. 😉
Avoiding Gimbal Drifting or Tilting Issues on DJI Inspire 1
If you are experiencing gimbal drifting or tilting, the following procedure will fix the issue:
Do IMU cal then do Gimbal Cal.
Do both procedures indoors, on a flat and hard surface.
Do it on the ground floor if you live in an apartment.
Simulating Waypoints Usage on DJI Inspire 1
While most of us are impatiently waiting for DJI to release the promised waypoints feature, you can now start to practice flying with waypoint by following this tip.
Set RTH to the height you like to fly at.
Align yourself at point A and fly your i1 to point B of interest.
Set your home point to RC Tx at point A.
Fly to point B and activate RTH
As the i1 enters RTH and fly back from point B to point A, you can use the RC to control and change orientation of the craft and or the gimbal. The craft will continue the path coming back to you. Hence its behaving like waypoint flying.
The fun will stop when the Inspire 1 is within 20 meters of you. You can either land manually or deactivate RTH.
All In One Flight Information Site For Safe Flying with the DJI Inspire 1 (or any other quad)
How would you like to have access to up to date informations and forecast of important data such as wind, temp, GPS count, Kp index etc? It even tell you whether you should be flying or not too.
Best of all, it's all free and you can access via a simple click and entering your location here.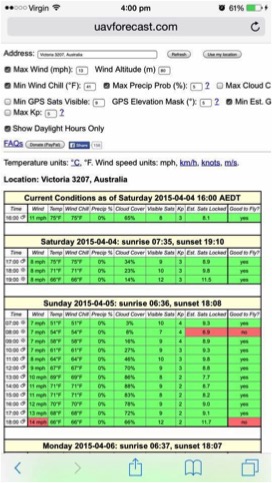 Your Quadcopter's Propeller Orientations
With the advent of removable and quick connect props etc, it can be confusing to the untrained eyes.
Please memorize this diagram and apply it when you get your props.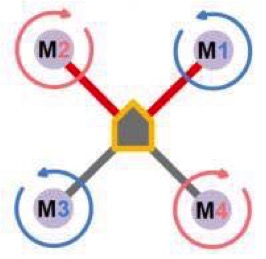 How to Fit 9 Batteries in the DJI Inspire 1 OEM Case
You can now fit up to 9 batteries safely into the case that comes with your DJI Inspire 1. Here is how to do it: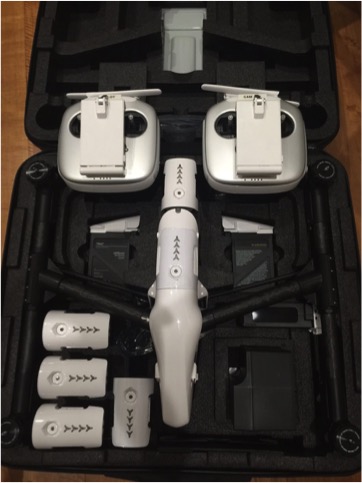 How to Assign a Name to Your DJI Inspire 1 or Phantom 3
You can assign a name to your transmitter so it's easily identifiable when you are flying with multiple Inspire birds. Here is a screenshot of the part inside the app where you can do it: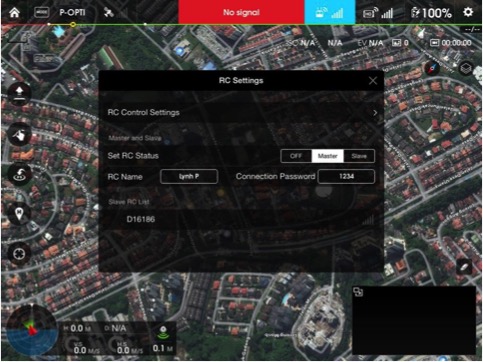 How to Prevent Unwanted Updating of the DJI Pilot App
In certain cases, you may want to stick to a certain version of the DJI Pilot App. To prevent iTunes from automatically updating your it, turn off automatic downloads for Apps and Updates in your IOS settings. Here is a quick screenshot of the right settings to help you do it: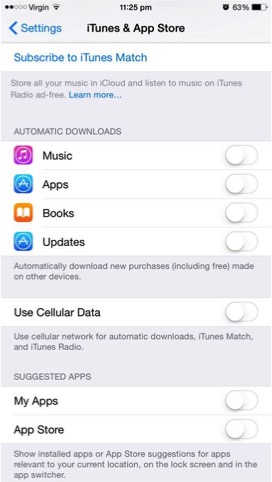 How to Adjust Spring Tension on Your Remote Controller
If you can't wait until the next firmware release which will allow you to add expo on collective stick, or you prefer a firmer feedback rather than a sloppy feel, you can increase the stick tension via the spring adjustment screws inside your remote controller.
Warning opening your transmitter will require care, please do it at your own risk!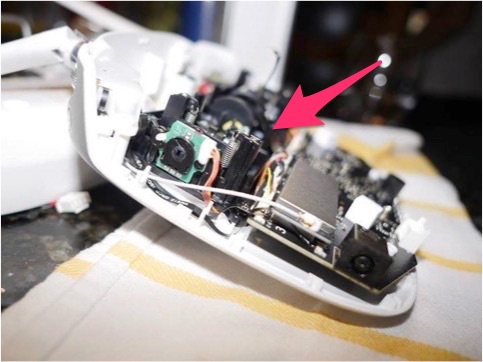 How to Reduce IMU Warm Up Time on Your DJI Phantom 3?
The DJI Phantom 3 can take a while to warm up its IMU and thus reduce your valuable flying time. A delay in startup may even cause you to miss that perfect opportunity shot whilst having to wait for the craft to be ready for flight.
Here is what you will need to do in order to minimize the warm up time and to get ready for flight as soon as possible.
Set up the RC and IMU CAL screen with the craft off.
Wait for the coldest part of the night.
Turn on P3 and immediately do IMU CAL. The above procedures will significantly reduce the time required for your IMU to warm up and allows flight.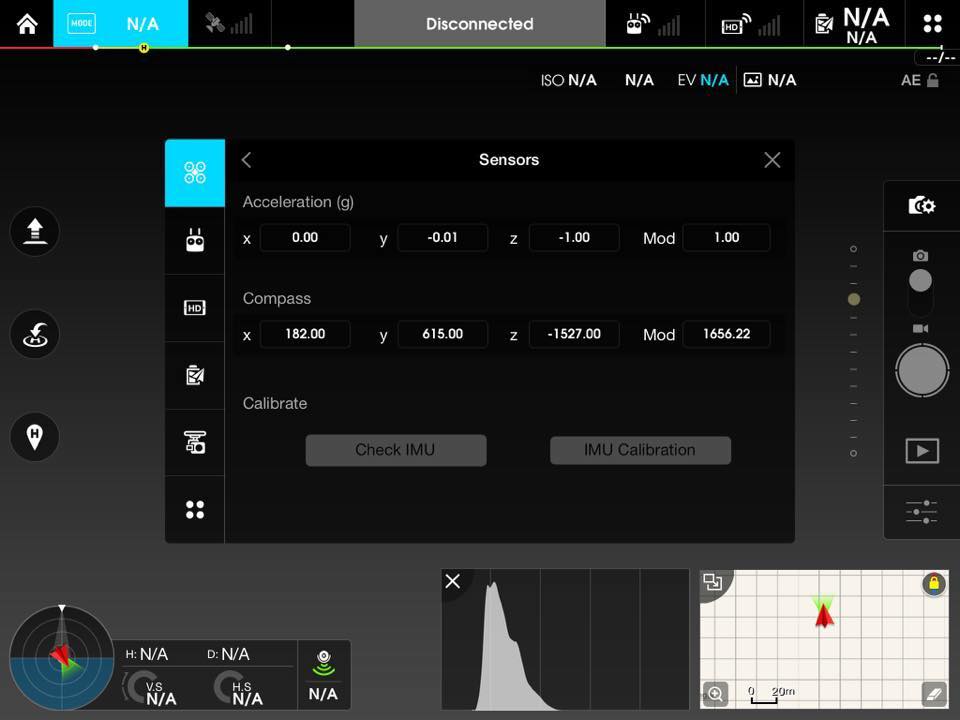 Fixing Intermittent Drop Out of Video Signal
If you fly a DJI Inspire 1 and are experiencing intermittent loss of your video signal and you've ruled out that it is not a tablet or an App issue, it could be a simple mechanical problem of contact pin(s) being compressed in.
This can occur from the constant removal of the gimbal from the Inspire 1 for travel or storage, etc.
IMPORTANT: DO NOT try to adjust the pins on the aircraft side.
The right to fix this problem is as follows: Loosen the two Phillips screws holding the gimbal plate by 2 turns to raise the contact on the plate! This should allow better electrical contact and fix the occasional video signal loss.
Here is an illustration to help you: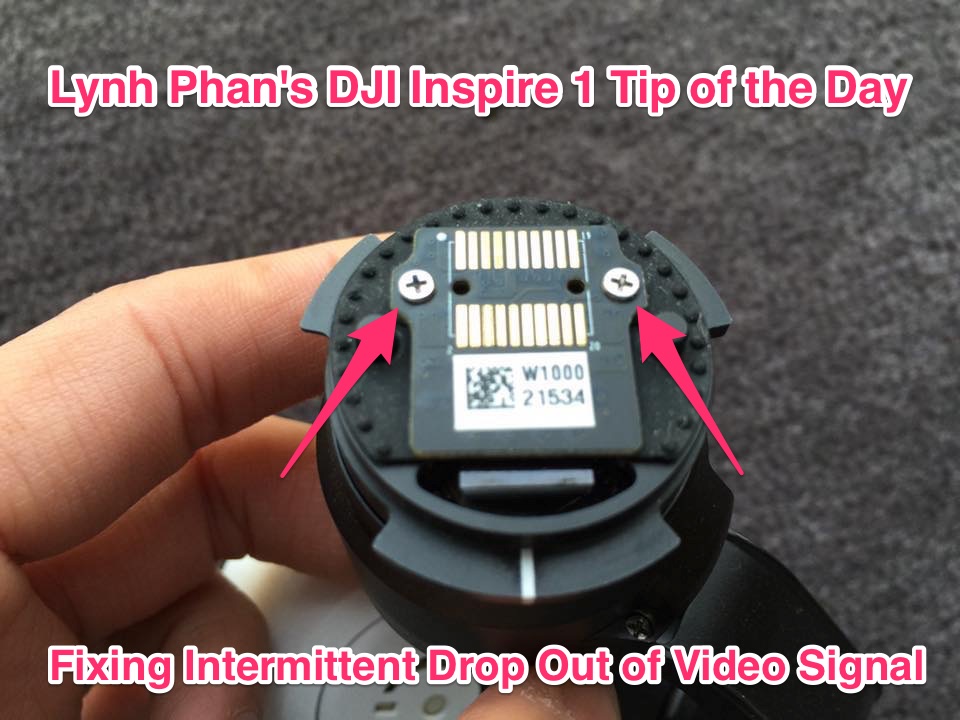 How to Avoid the Dreaded Battery Connection Error Message?
The smart battery communicates with the DJI Inspire 1 via serial port protocol and contact pins connector. If the contact surfaces are dirty or not in full contact, you can end up with error message at best and potential loss of power at worst.
Simple preventive maintenance and pre flight check can avoid this potential problem. Keep your battery's serial ports clean and make sure the connecting pins on the Inspire 1 are not pushed or locked down.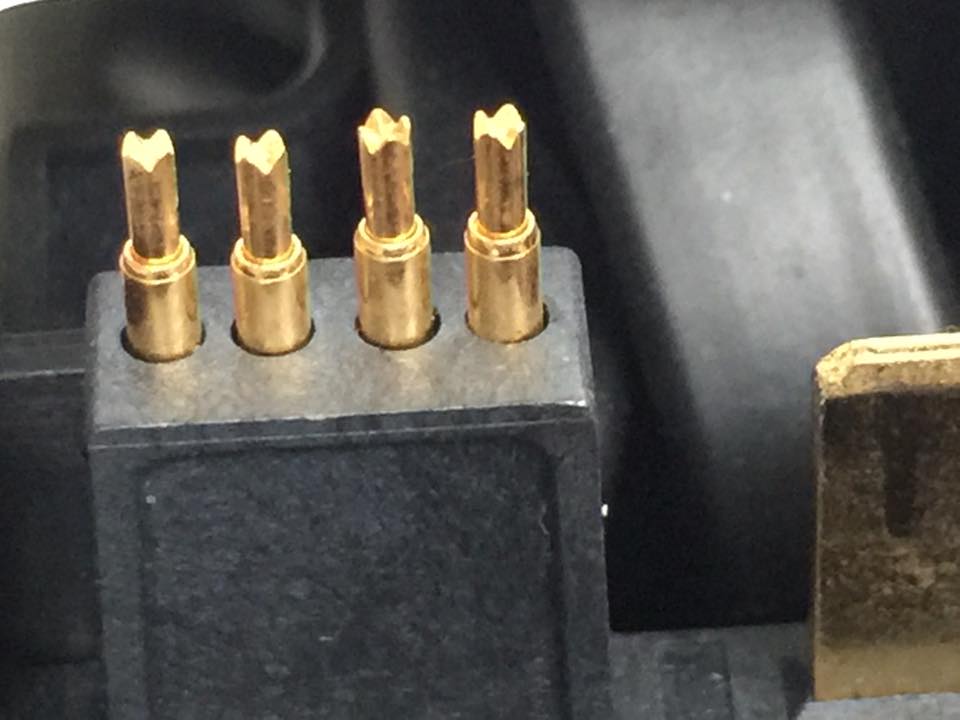 Maximizing the performance of iOS on DJI Pilot App 1.20
To maximize the performance of your iOS when running the latest App, you can try the following recommendations:
Turn "Enable Hardware Decode" ON for all iOS devices.

Disable Video Cache if you are not using director.
Plus the tried and proven steps of:
A. Turning Off all other Apps
B. Turning Off background App refresh
C. Set your iOS to Airplane mode (WiFi and BTU off as well)
Check out the screenshots below for the right settings!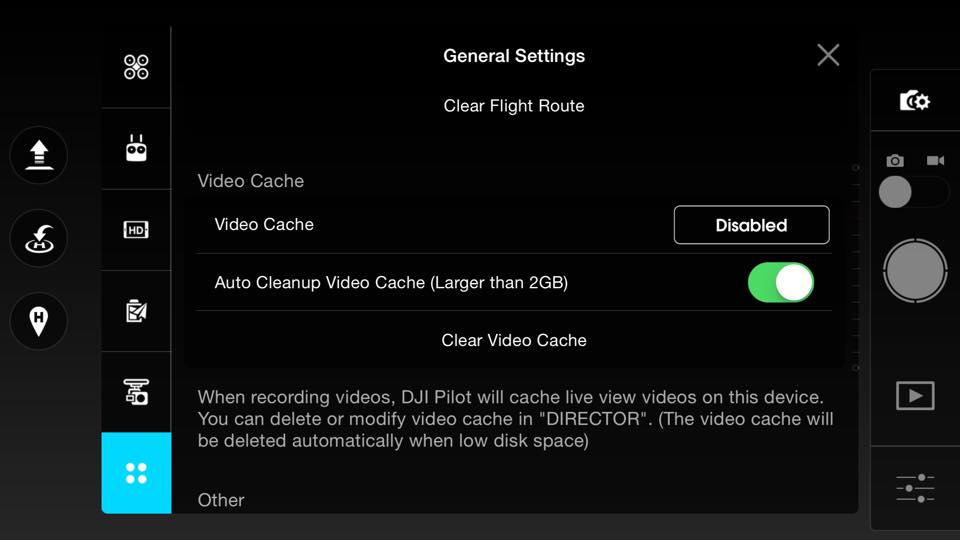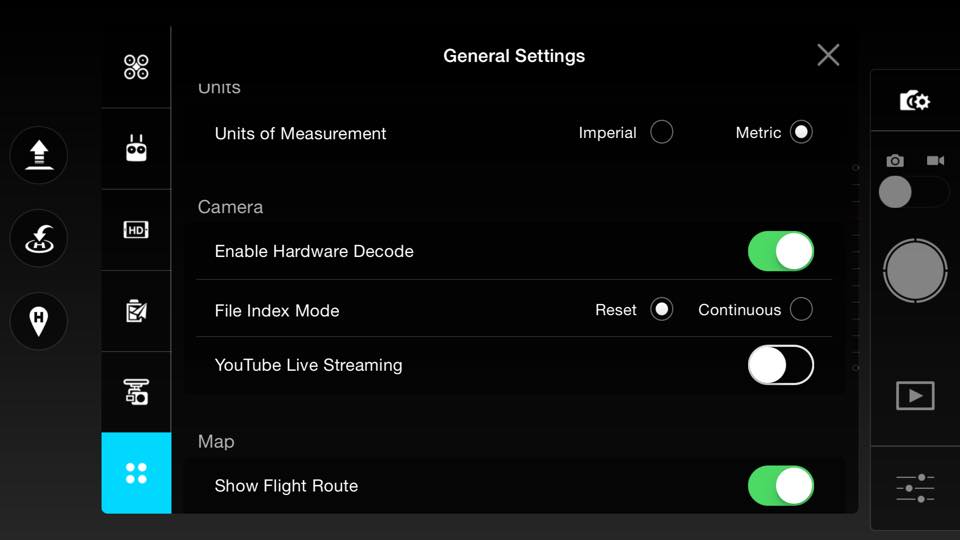 Together with Lynh, we hope that these tips and tricks will help you fly safely and enjoy every minute using your DJI Inspire 1 which is an amazing machine. Stay tuned and check back to this section of the site for ongoing quick tips for both DJI Inspire 1 and Phantom 3 from Lynh.
Summary
Article Name
Lynh Phan's DJI Phantom 3 and Inspire 1 Tips Compilation Vol. 2.
Description
Tips and tricks from Lynh Phan, the go-to guy for any toughies related to the DJI Phantom 3 and Inspire 1 platforms.
Author
Other Interesting articles in "
Awesome Drone Tricks & Tips to Maximize Your Enjoyment

"