DJI Firmware Update for the Phantom 4 drone via IOs
Today's tip was written by Lynh Phan and assembled by me (Mike) from Dronethusiast. I put the photos together into one big infographic and labeled the slides with numbers. Each step of Lynh Phan's tip has a (slide #) to the right of the tip and you can see the corresponding slide in the infographic below. Check out additional phantom 4 tips by Lynh Phan. Or check out our recent post on drone flight simulators and our extremely popular FPV systems post.
This guide should give you step by step directions for using iOS to activate your new DJI Phantom 4 drone. As well as updating the firmware of the dji p4 quadcopter using iOS.
How To Activate the Phantom 4 and Update the Firmware – From Lynh Phan. 
Step by step guide for updating your Phantom 4 via iOS.
Step 1. Activate your BNIB Phantom. (slide  #1)
2. After you have completed your registration, click update FW. (slide  #2)
3. Wait for 100% Level. Click to enter camera and see screen below. (slide  #2)
4. Updated P4 FW 1st. (slide  #2)
5. Wait for completion (slide  #3)
6. Now connect the supplied micro USB to Female USB adapter supplied with the P4 to connect your iOS to your P4. (slide  #3)
7. Once updated successfully – unplug to restart, click start to upgrade (slide  #4)
8. Aircraft upgrade successful, click to complete, now go back and repeat step 4 for Rc. (slide #4)
9. Activate Phantom 4 (Slide #5)
10. Phantom 4 Activation Successful (Slide #6)
11. Upgrading 100% (Slide #7)
12. RC Requires Upgrade (Slide #8)
13. Firmware download finished (Slide #9)
14. Phantom 4 firmware downloaded (Slide #10)
15. Unpluge and Re-plug data cable (Slide #11)
16. Upgrade Successful (Slide #12)
Enjoy and safe piloting.
Lynh Phan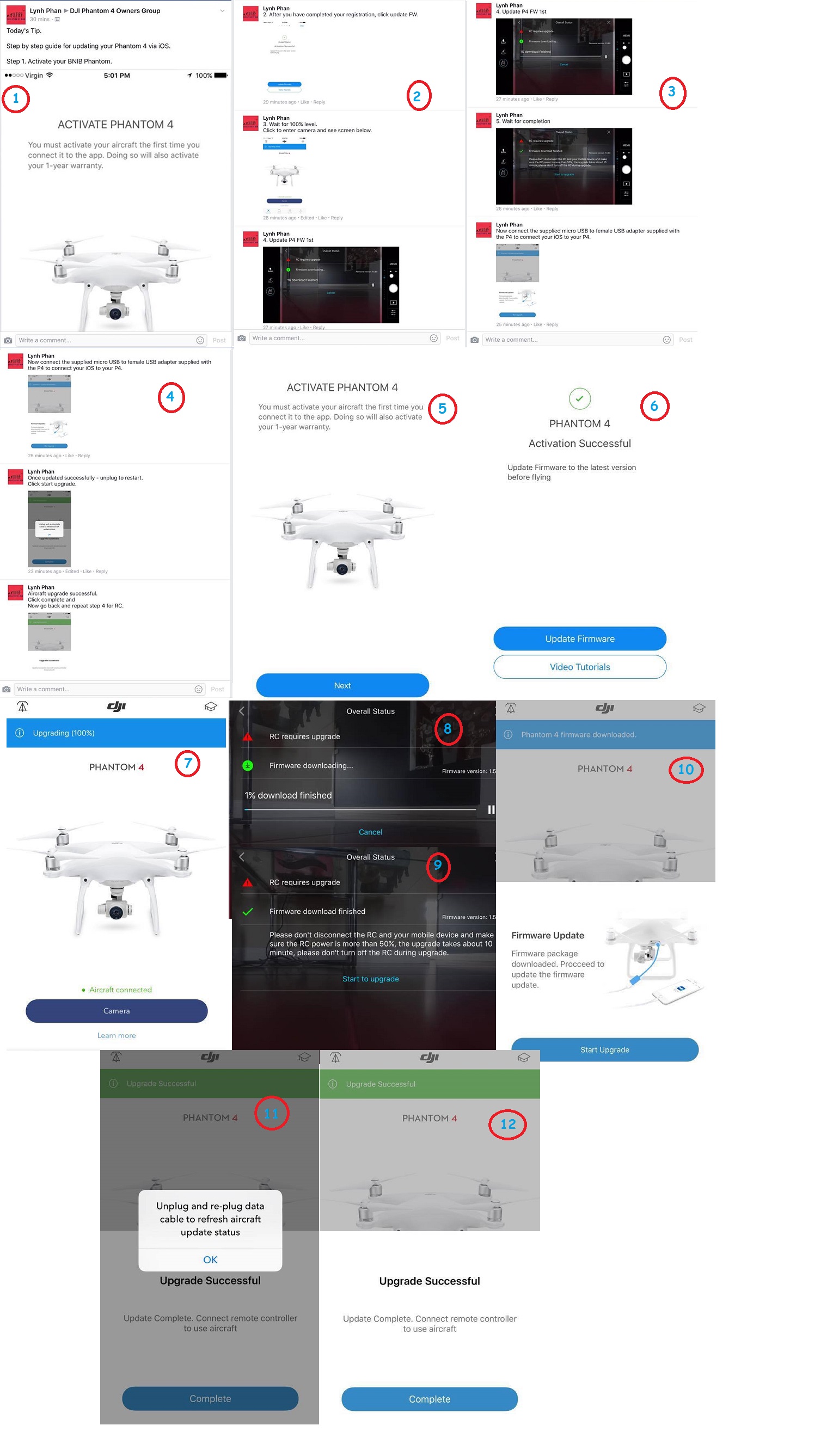 If the screenshots above are too difficult to read I've added the individual screenshots here.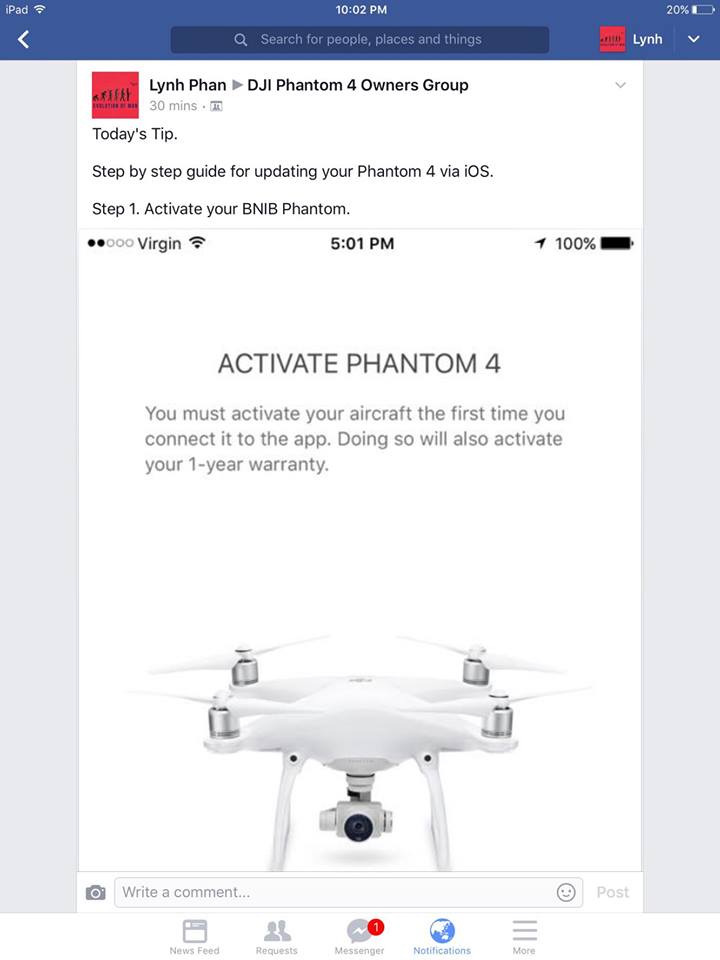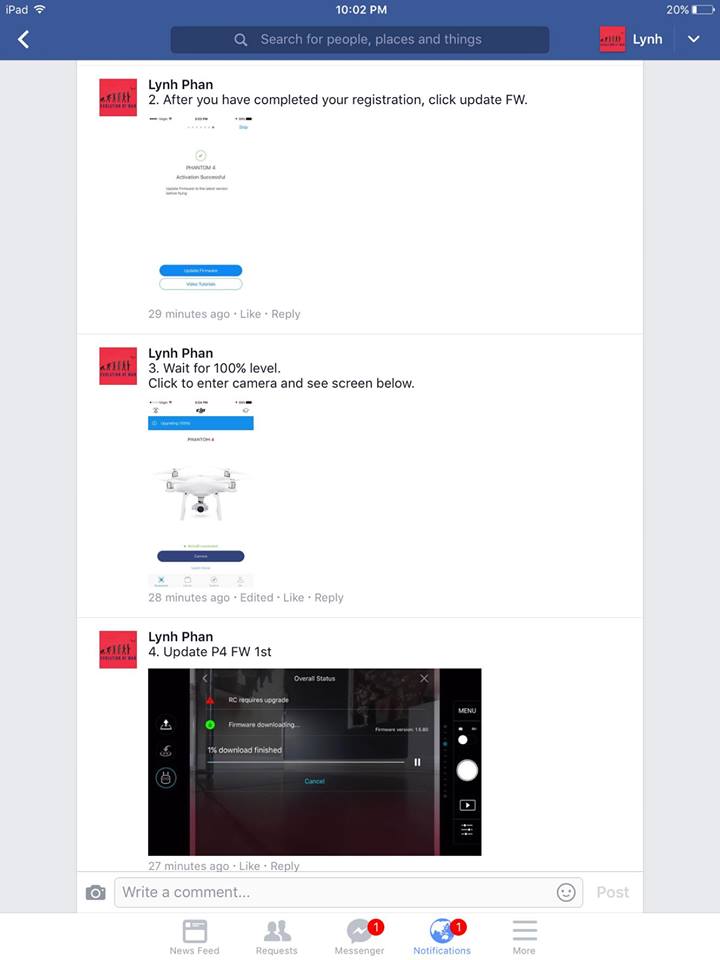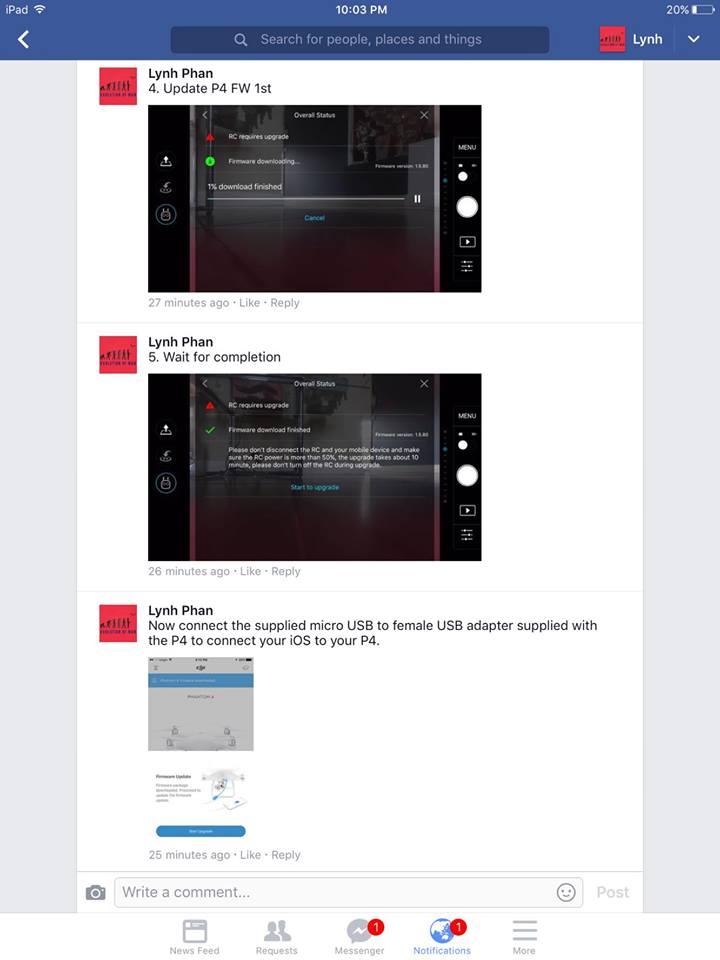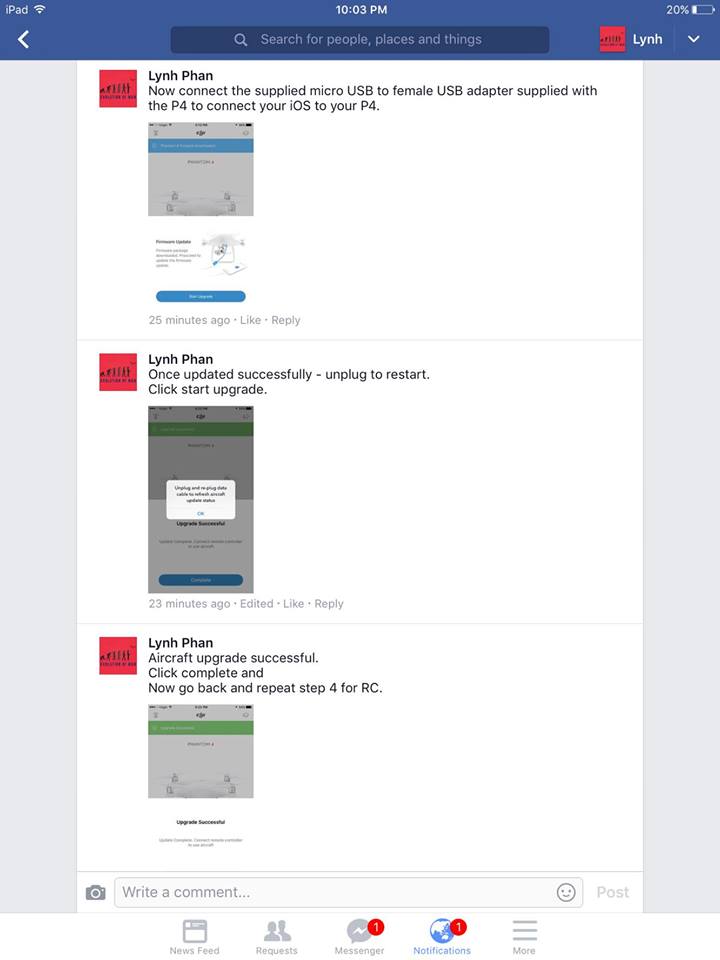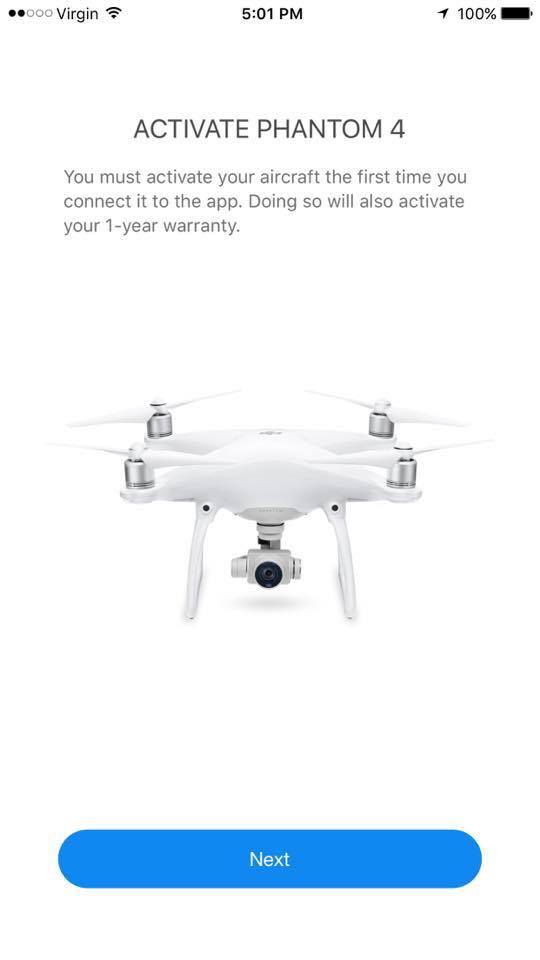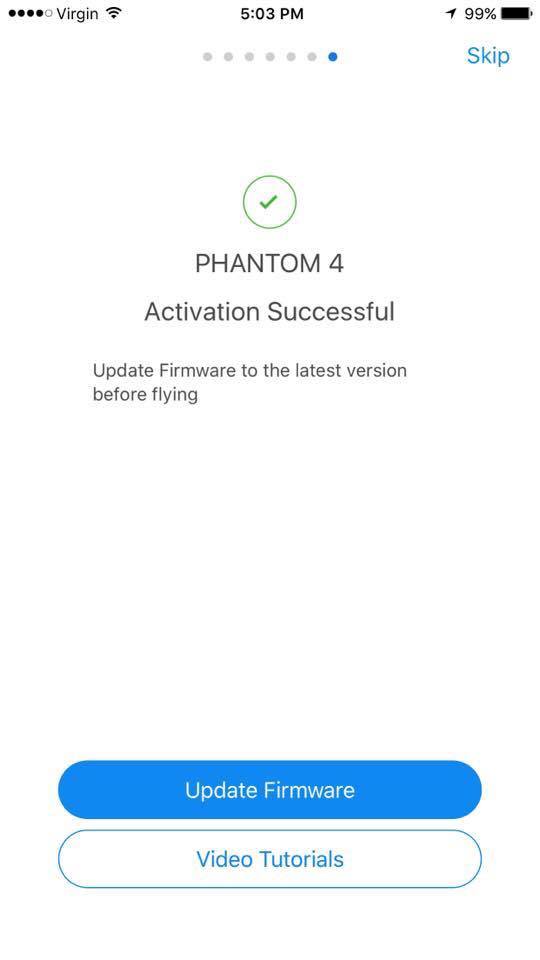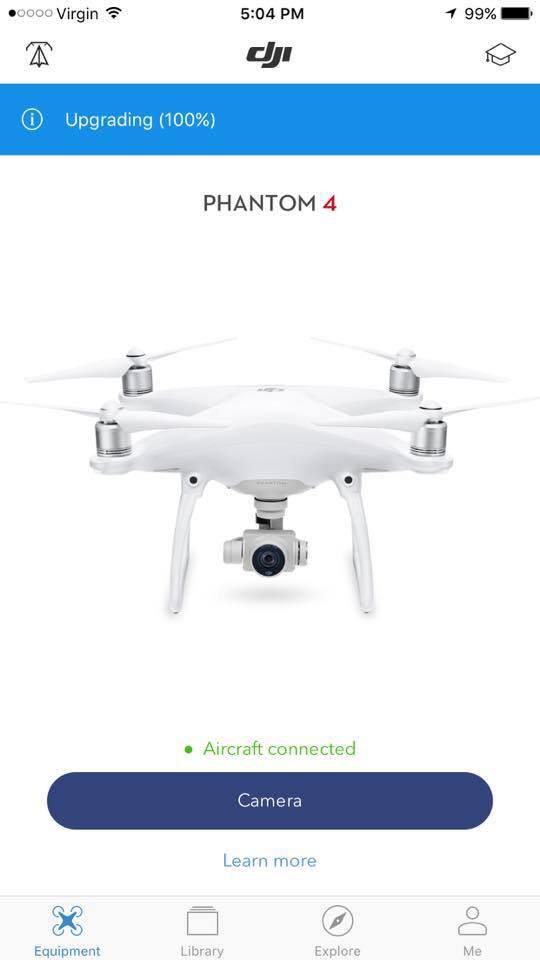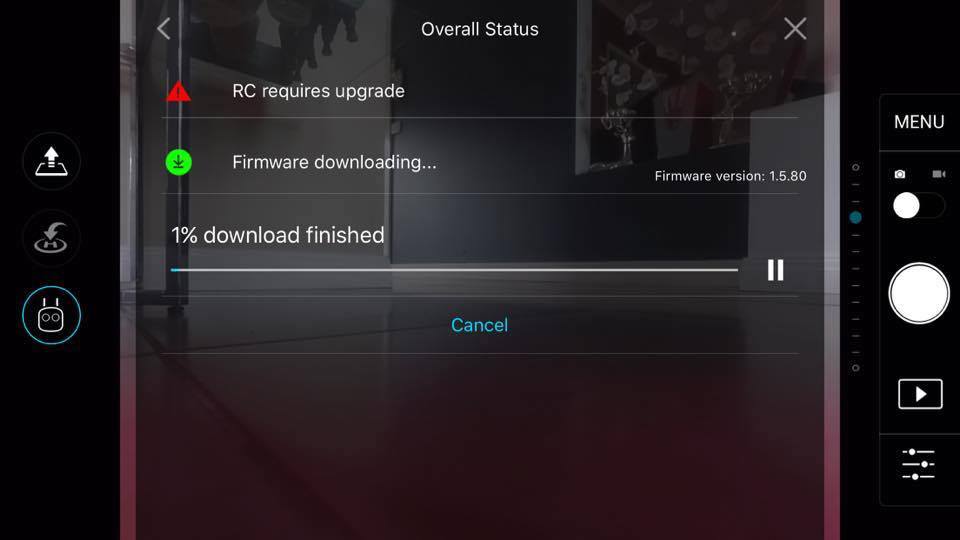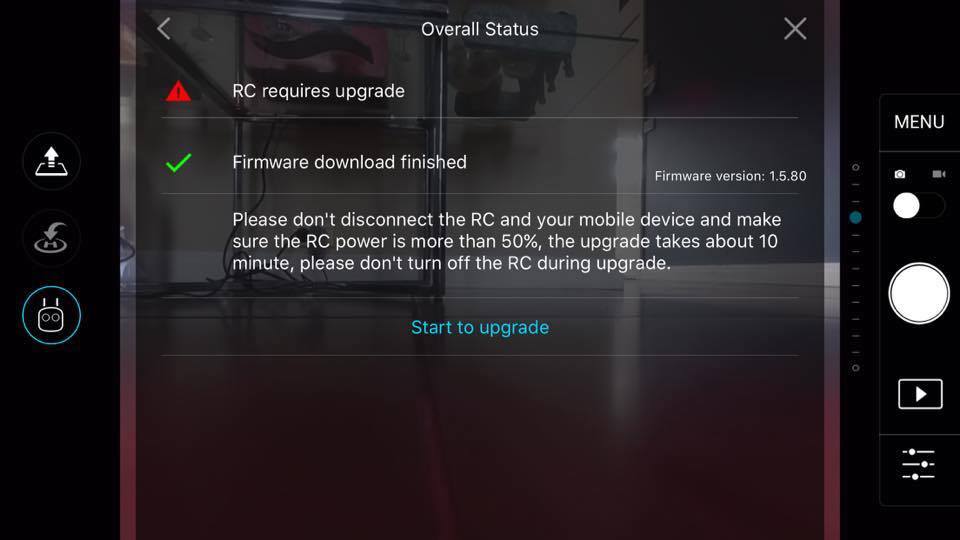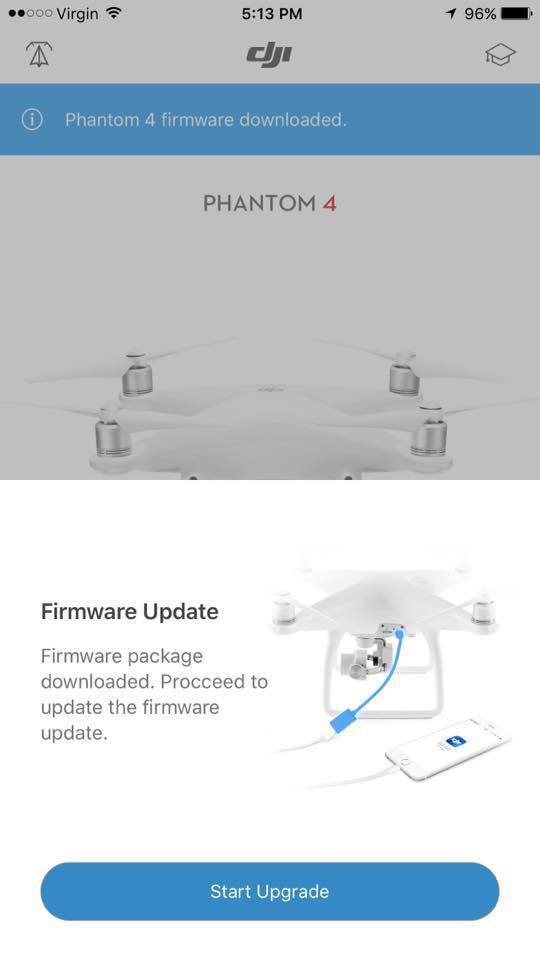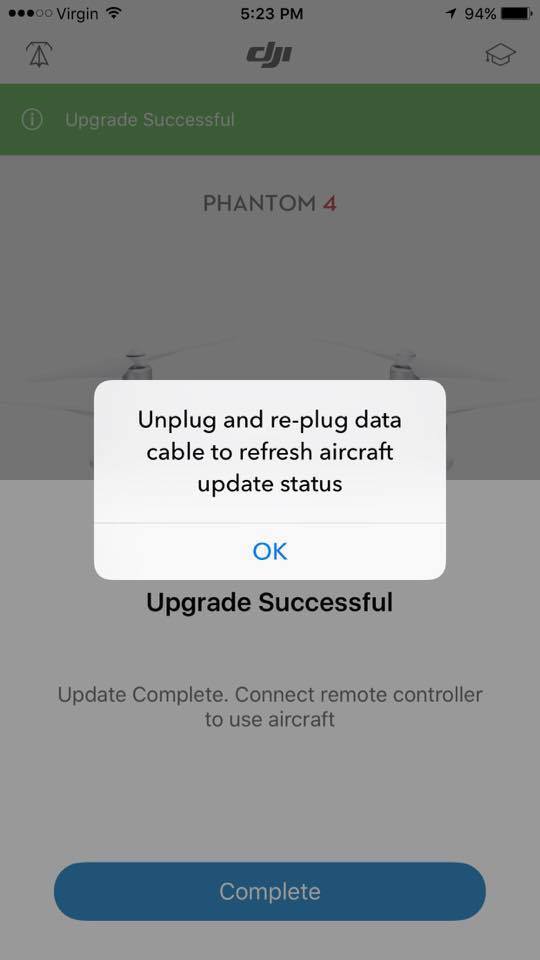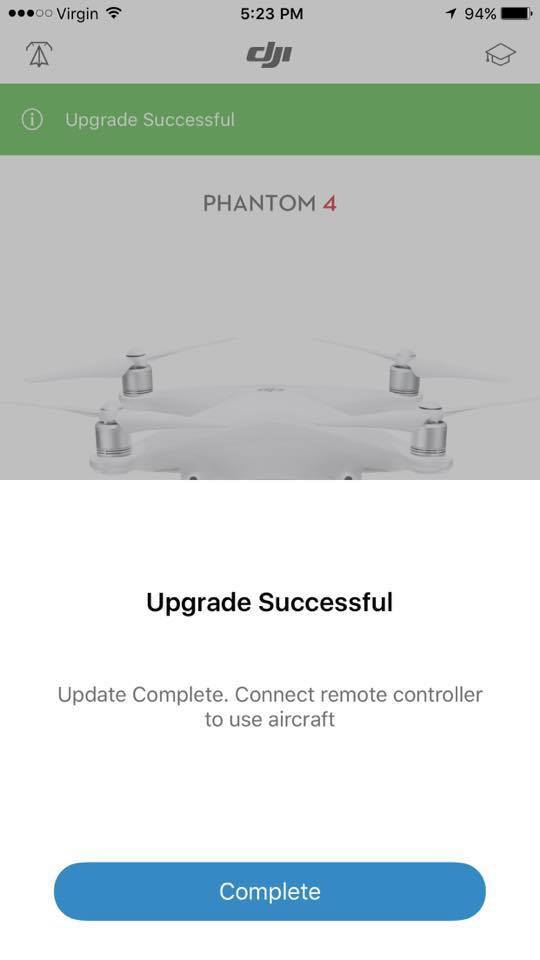 Check out another post on Propellers for the DJI Phantom 4.
Other Interesting articles in "
Awesome Drone Tricks & Tips to Maximize Your Enjoyment

"