Traveling With LiPo Batteries and Your Drone

[ UPDATE AS OF May 2018! ]: As there is more and more vigilance and care present in air travel and transport, regulations are about to change and practices are changing as we speak. Although there is a distinctive difference between the more ubiquitous Lithium Ion batteries and the LiPo batteries we use in our multirotors, the new suggested regulation that should take place on April 1st of 2016 (date to be verified) only states "lithium batteries" in the main language so we should clearly attempt to comply with these new regulations. I would say even before the regulation goes into effect next year because the safety of fellow passengers and ourselves is paramount at this time and it's easy to run into an over eager agent that would simply ground our batteries.
*I wanted to add here a tip from my friend Lynh Phan a major drone enthusiast about travelling with lipo batteries and the phantom 4.

Here's A Unique Tip for Traveling With Phantom 4 LiPO Batteries
Today's Tip.
How to transport P4 batteries easily through airports.
If you travel internationally frequently, print a copy of this certification for safe transport of goods by air for the P4 battery and you will have no issue going through TSA and taking your drone onto an airplane.
Enjoy and safe flying.
Lynh Phan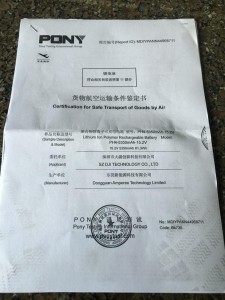 Finding a drone in 2019 can be tough, you have so many options, not to mention batteries! Let dronethusiast help you make a decision by reading our 2019 drone buying guide!
Travel & Charging Bags for Lipo Batts
If you're just starting out with LiPO Drone batteries we suggest you make sure to charge them inside a 9 x 12 inch protective LiPO charging bag, or 175 x 60 x 75mm size, also there is the 9 x 7 x 2inch size, whatever best fits your batteries.
Continued Travelling with LiPO Batteries Guide
What I can clearly make out of the language available here, the main changes are as follows (although the documents state that the regulation is for cargo):
Batteries must be offered for transport at a state of charge (SoC) not to exceed 30% of their rated design capacity. This means that you need to deplete your batteries before you attempt to transport them which is a good idea regardless of the mode of travel (as a package or on board a passenger aircraft).
 A shipper is not permitted to present for transport more than one (1) package prepared according to Section II in any single consignment. Obviously, this regulates shipping, but there could be a situation where this will apply to our LiPo batteries as well.
The Australian Civil Aviation Safety Authority (CASA) has created a video that should be useful if you travel elsewhere and includes some basic instructions. At the same time, a certain level of flexibility is exercised before the changes take place but that is totally up to the discretion of the authorities on ground wherever you travel. I would also suggest that as opposed to what the video states, a LiPo safe bag is necessary if you want the travel with your drone batteries, I would not use the simple plastic bag shown in the video below:
[ ORIGINAL ARTICLE STARTS HERE ]
As the Holiday season is fast approaching and in some regions of the world already happening, more and more people prepare to travel to visit loved ones or just enjoy time away. Visiting new and exciting locations with different landscapes and cities compared to what you are used to flying around is a great opportunity to record some great aerial pictures and videos. If you are into posting your adventures online, you will have double motivation. You can brag about that great new place you have visited and show off your piloting skills at the same time. Seaside locations are particularly great to shoot amazing videos, leaving your Facebook friends dying of envy. Most hobby grade drones for sale are equipped with Lithium Polymer batteries as well as some remote controlled toy boats which require special precautions during charging and transportation.
Traveling with lipo batteries by air is possible of course, but you need to make sure you comply with regulations and will also need some safety gear to be able to do so.
Checked-in or Carry-on?
First of all it is very important that LiPo batteries MUST be carried on with you on board the aircraft and CAN NOT be placed in checked in luggage! Swift change in temperature and air pressure make LiPo batteries susceptible to catching fire. You don't want to end up like the owner of the carry case below:
An Australian man learned this the hard way earlier this year. Just because you've disassembled your photography drone and packed it safely away in a number of Pelican cases, it doesn't mean it can't cause troubles when traveling (undeclared) in the cargo bay of your international flight.
The Australian Transport Safety Bureau (ATSB) investigated a fire onboard a Fiji Airways flight that was moments from taking off to Nadi from Melbourne. Their investigation determined that the alarming "white heavy smoke billowing" from the plane's cargo hold had been caused by a number of lithium polymer batteries catching fire. So I guess it is common sense that you don't want set your plane on fire and traveling with lipo batteries is indeed dangerous.
I have been reading threads of discussion online debating if you should declare that you are traveling with LiPo-s when passing through the security inspection. Some reported having no problems even when questioned about the nature of the batteries and even friendly TSA personnel asking them if it is fun to fly quadcopters.  At the same time, any Lithium based battery pack falls under IATA Dangerous Goods Regulations involving the shipment of lithium-based batteries on passenger and cargo aircraft. So if you use common sense, you must agree that not declaring things that are classified as dangerous goods is NOT a good idea. You can stretch your luck but don't think that your LiPo-s will not be seen during screening. Also, please don't blame me if you follow my advice and still get declined to travel with your batteries. If it happens, it will definitely not be because you declared them.
Quantities
The quantity permitted is based on watt-hours (Wh). Wh establishes the lithium content by multiplying voltage with the ampere-hours (Ah). For example, 14.40V x 5Ah battery = 72Wh.
The current IATA dangerous goods regulations and your rights as passenger to carry the LiPos with you in carry-on luggage but not in your checked luggage. There are 3 classes of LiPo batteries. Below 100Wh there are no quantity restrictions as to the amount of batteries you can carry. Between 100Wh and 160Wh you are limited to two battery packs total per passenger. Above 160Wh you are not permitted to carry the packs as carry-on.
Avoiding short circuit
As another safety precaution, though this might not be mandatory according to flight safety regulations is to avoid short circuiting the batteries thus increasing the chance of fire hazard. This is fairly simple, all you need to do is to place each battery into an individual plastic bag. This will come in handy when labeling also, see below. You can also shrink wrap the battery connectors with saran wrap. This process only takes a few seconds and reduces the possibility of electrical arcing and moisture getting to the battery connectors.
Labeling
It also maximizes your chance of your carry-on batteries not being declined by safety personnel if you stick a "Lithium Ion/Polymer Rechargeable Batteries Inside" label on each plastic bag. You can order a set of 500 pieces (will last you quite some time) via Amazon for about $26. Of course it should probably be ok for you to print your own labels, but these professional looking labels will suggest to the TSA agent that you know what you are doing.
No Old Batteries
Old batteries with lots of cycles on them are more dangerous to transport because the advancement of chemical reactions inside them. Never transport any batteries showing the signs of swelling or ones that are punctured in any way. Also do not transport batteries that should be retired soon. As a general rule, when your battery no longer holds more than 80% of its original capacity, it's time to retire your pack and certainly if there is excessive puffing.
LiPo Bags
Placing your batteries in LiPo safe bags is an absolute necessity, if you don't have them, do not even attempt to carry them on board an aircraft. This is also for your safety. Of course you do not need to have a separate LiPo safe bag for each battery as you have also placed them in separate plastic bags as suggested above. But depending on the number and size of your batteries, be sure to have a bag with enough space for them all, or use multiple bags. This one is a good option, but you can buy larger ones also:
Click Here For More Details
Copter Together With Batteries?
The next question of course is if you should check your drone in as checked luggage or take it with you on board as a carry-on. I prefer to take my Phantom 2 Vision+ with me as a carry on item because I don't feel comfortable losing sight of it and envision it being tossed around by airline personnel. Nevertheless, you should only even consider checking your copter in if you have a hard case such as the one below.
But be cautious, not all hard carry cases fit within the size of the carry-on restrictions which may vary from airline to airline. I use something like this, which is within that limitation at most airlines.
Remove Anything Sharp
This might not occur to you automatically, but what you are taking aboard is still a carry-on bag and traveling with lipo batteries on board is not the only possible hazard in the eyes of safety folks. So you WILL need to remove any and all sharp objects such as screwdrivers, blades, scissors also. I would also recommend removing the rotor blades also and placing them in check-in luggage, specially if they are the more rigid and sharp carbon ones.
Useful Links
 To provide you further insight and updated information, here are some helpful links for you to check before you travel. At the same time, you should also consult your particular airline for any further carrier specific regulations that might apply.

TSA – Safe Travel with Batteries and Devices

The TSA Blog – Safe Packing Batteries for your Trip

Hazardous Materials Info-Line – 1-800-467-4922
E-mail Address – Infocntr@dot.gov

Safe travels everyone and have fun flying both on board and once you arrive to your destination!

Disclaimer: The above information is not provided as legal advice! Flight safety authorities may still deny carrying your batteries or your aircraft. Dronethusiast.com does not accept any responsibility for any damages resulting from the use of the above information. If you are unsure, consult the authorities or seek legal counsel! 

Read our recent article on the top travel drones and the best drones for sale.

Summary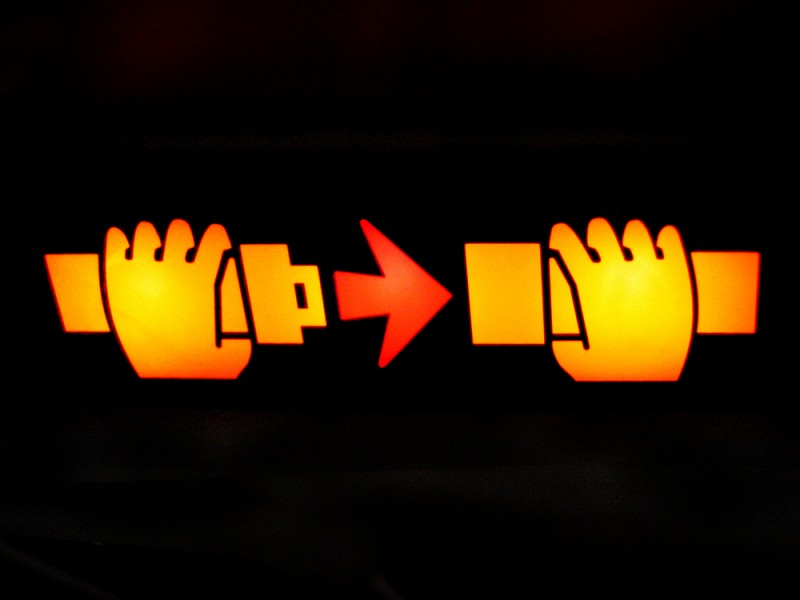 Article Name
Traveling With LiPo Batteries and Your Drone
Description
A comprehensive overview of what to keep in mind if you are traveling with lipo batteries and your drone.
Author
Other Interesting articles in "
Awesome Drone Tricks & Tips to Maximize Your Enjoyment

"