Best RC Cars For Christmas 2022
Updated:
It's not easy to pick out the best RC cars for Christmas. With so many options on the market, it can be hard to pick the best one for you or your child, especially if you don't understand all of the more technical jargon.
Fortunately, here at Dronethusiast our team contains experts on all forms of remote control vehicles, from drones to planes to RC cars, remote control trucks and boats. We've gone through some of the hottest new cars on the market - plus a few of our old favorites - to find the top 5 best RC cars for Christmas 2022. We've found cars and trucks that are great for kids and adults, experts and beginners - anyone who could possibly be looking to put something special underneath their tree.
BEST RC CARS FOR CHRISTMAS
BEST OVERALL GIFT
Altair Power Pro 4x4
Speed:

30 MPH

battery:

30 MIN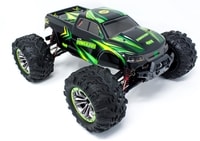 FASTEST RC CAR
Traxxas Rustler
SPEED:

35 MPH

bATTERY:

20 MIN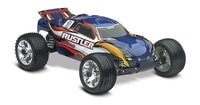 Table of Contents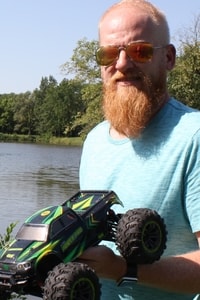 Thanks for checking out our article that covers the best RC Car Christmas Gifts for 2022. We've taken a look at the best RC cars for sale this Christmas and narrowed it down to our list of top picks. Whether you're looking for the fastest RC car on the market or one that can crawl through rocks, the perfect RC car gift is on this list for you.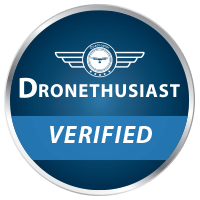 All of us at Dronethusiast want you to know that we stand behind our reviews 100%. Everyone on our editorial staff has a passion for all RC hobby toys, not just drones. If you ever have any comments or questions, please reach out to justin@dronethusiast.com or you can leave a comment for the author below in the comments section.
Our team values your input, and we take seriously our responsibility to deliver recommendations that are useful to you!
Best RC Cars For Christmas
When looking at RC cars there are multiple factors to consider. Price, speed, and range are three important things that many buyers consider when they are looking for an RC truck and they vary between options. More expensive RC trucks are going to be equipped with more features and can travel faster and further. RC cars with a higher price tag can make a great gift for a more experienced driver or an older kid who is comfortable handling it. There are also great budget options for RC cars as well. While these may not be able to go as fast or have as many features, they are great options for younger kids or beginners who are interested in trying out this hobby.
The following cars were chosen based on their features, price, and specifications, as well as our reviewers' own experiences driving each vehicle. They're organized in approximate order starting with our top pick, but all five of these vehicles fulfill different needs and will be preferred by different types of consumers.
Black Friday and Cyber Monday are right around the corner in 2022! These shopping holidays are an excellent time to pick up an RC Car for Christmas. Check out our 2022 Black Friday and Cyber Monday RC Car Discount Guide for more details!
Best RC Cars For Christmas- FAQ
1. How does an RC car work?
An RC car works by using the remote control transmitter to send electrical pulses that communicates with the car's motor. When you push the car left, right, forward, or backward the transmitter is telling the car which direction it needs to turn.
2. What is the difference between a brushed and brushless motor?
You will find either a brushed or brushless motor on your RC car. A brushless motor helps give your RC more power and helps it go faster. If you are serious about racing your RC car, a brushless motor will be best for you.
On the other hand brushed motors aren't as powerful and your car may not go as fast. This is great if you're hoping to go off-roading with your RC car or if you're a beginner and want to have better control over your RC vehicle.
3. What is the best RC car for Christmas?
It depends on who you're buying for. If you are buying for a beginner, the best RC car will be one that is more affordable, and easy to use. There are a lot of great beginner RC cars listed in this article. On the other hand, if you're shopping for an experienced RC car lover, they may want something more high-tech and expensive. We have some of those listed in this article as well to help you get started.
Finding Remote Control Cars For Christmas
We hope this article has helped you find the perfect remote control car to put under your Christmas tree. But we know that everyone's needs and wants are different - and moreover, we know that the RC vehicle community is full of wonderfully opinionated people who all have their own personal favorites.
If you know of a vehicle you think is one of the best RC cars for Christmas and it didn't make our list, let us and our readers know in the comments! And whatever car you end up buying - whatever holiday you celebrate - we hope you have a wonderful holiday season with family, friends, and the most fun RC cars around.
Further Reading
Drone Birthday Gifts - Dronethusiast.com
Best RC Boats for Christmas - Dronethusiast.com