Phantom 3 Mods & Modifications – Great Tips!
DJI Phantom 3 Mods of The Day
If you fly a DJI Phantom 3 – or just plan to buy one -, you have surely come across the name Lynh Phan as the go to guy if you had some toughies other could not answer. Lynh is an avid RC enthusiast with extensive experience in building RC helicopters and a competition moderator on Helifreak, as well as the moderator of Inspire 1 and Phantom 3 related groups on Facebook. Lynh is a consultant to Smart Powerchage which is an amazing startup producing vital accessories for DJI quadcopters such as the SPC 4000 parallel charging station which I have reviewed earlier.
Lynh is a selfless supporter of the DJI Inspire and Phantom 3 pilot community and saved lots of valuable time and money for many of us with his DJI Inspire 1 tips and tricks. I am thrilled that we have agreed with Lynh to have a new and permanent home for a collection of his DJI Phantom 3 tips and Inspire 1 tricks here on Dronethusiast.
We are also hosting a compilation of Lynh's earlier DJI Inspire 1 tips and now there is a Volume 2 you should surely bookmark. 
Before we get to Lynh Phan's Tips, check out a couple great phantom 3 mod products we've found (from Dronethusiast).
Latest Phantom 3 Mods by Lynh Phan
Today's tip. 12/29/16
How to activate compass calibration on P4 without needing an App attached to your RC.
1. Make sure you have activated IOC and MFM
2. Turn on your RC and P4
3. Toggle P-A Switch 12-14 times
P4's LEDs will lights up yellow.
Do your DJI compass dance.
Have fun and fly safe.
Lynh Phan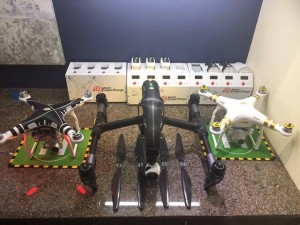 By Lynh Phan
Today's Tip. – April 25 2016
Today's tip
Emergency charging of your P3 RC when you are away from Mains power supply.
Simply carry your AC charger with you and if you ever encounter low battery on your RC whilst away from mains power, plug in your P3 battery, connect plug to RC, turn on P3 battery and your RC can now be charged for continued flying until you get home to an AC power source.
Enjoy and safe flying
Lynh Phan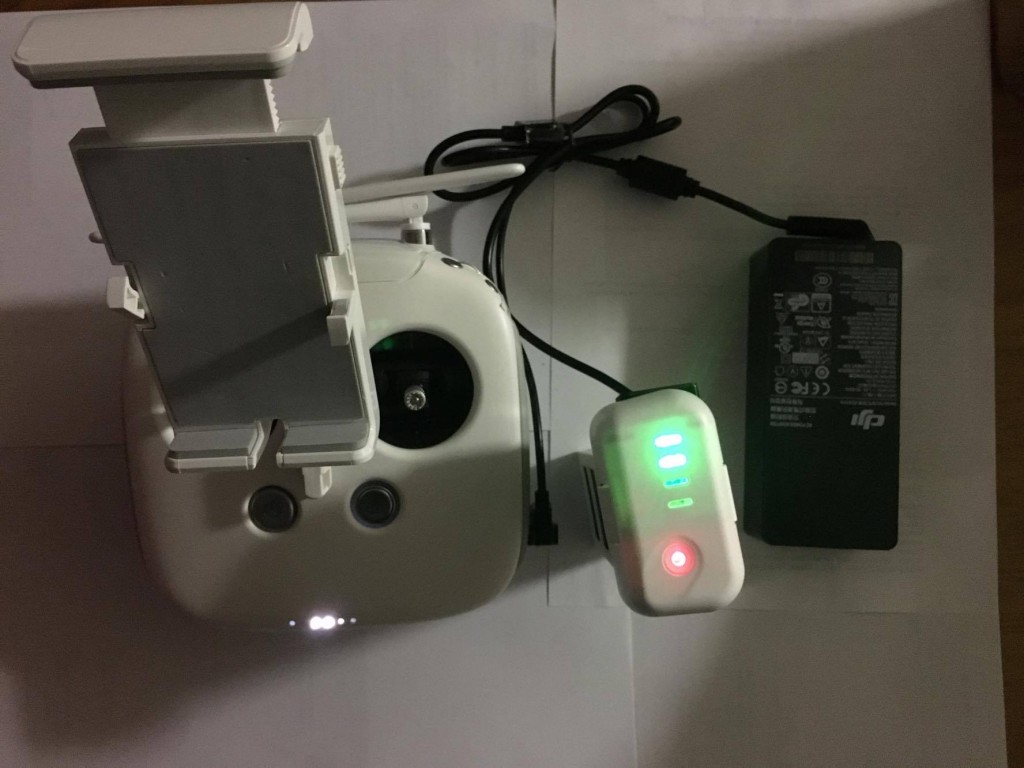 Check out our recent drone simulators post.
Today's Tip 4/1/16
Gimbal Motor Overload Message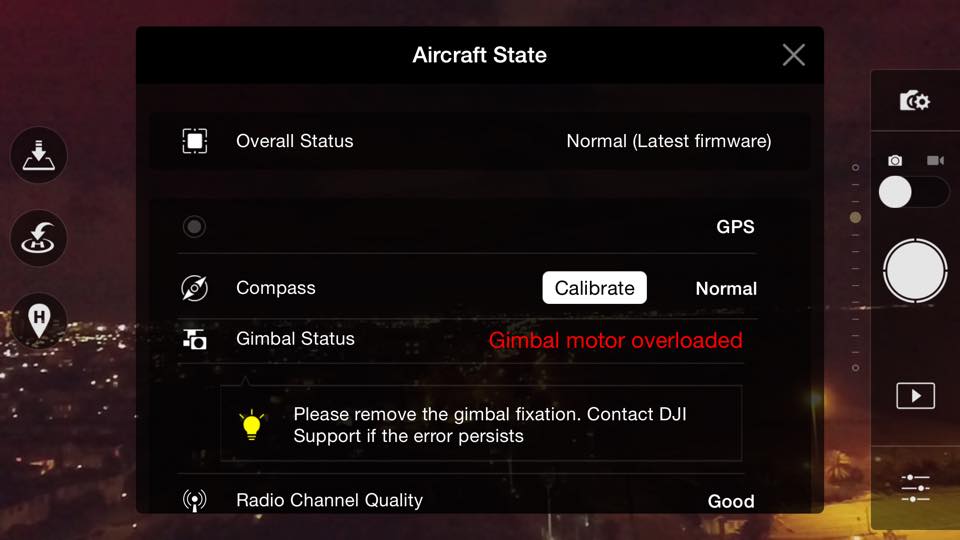 If you get this message whilst flying, please land your craft ASAP and check all four white dampers. Often one is detached and is the cause of the warning message.
Very simple to fix – turn off your craft and reinsert your damper(s).
Read about our picks for the best kids drones!
Summary
Article Name
DJI Phantom 3 Tip of The Day by Lynh Phan
Description
DJI Phantom 3 tip of the day by Lynh. What to do if you get the "Gimbal Motor Overload" message on your DJI Phantom 3?
Author
Other Interesting articles in "
Awesome Drone Tricks & Tips to Maximize Your Enjoyment

"