How to Buy Drone Accessories On A Budget
How to Buy Drone Accessories on a Budget
Okay, so you're a proud drone owner (congratulations!), but you find yourself faced with a dilemma: do I buy the accessory or not?
Don't worry. You're not the only person to face this troublesome problem and I'm here to help you through it. In fact, this is a common problem that technology owners all over the world deal with daily.
Whether you're purchasing a camera, an automobile, or in this case, a drone, you'll find that the manufacturer and third-party companies are now offering you a never-ending list of accessories for your brand new tech.
At times, it can seem a little crazy that you just spent a fair amount of money on your new remote controlled drone, and now you're faced with whether or not you need to spend, sometimes, several hundreds more on accessories to get the best out of it.
As is the case with most technological gadgets, the answer to whether or not you should is a resounding… 'sometimes.' Regardless, there are some guidelines you can follow to ensure an accessory habit doesn't become a wallet breaking accessory addiction.
Look to the Second-Hand Market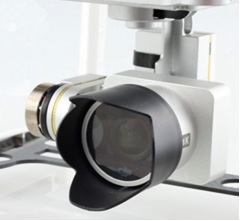 Foremost, it's best to understand your personal needs for your device.
Are you planning to chase the cat around the house with your drone or do you plan to explore Lake Superior? If you find yourself as a member of the latter, then you may want to pick up accessories such as spare batteries and motors from a respectable and authorized dealer.
But for other accessories, it's important to know that the manufacturer is not always the best option to check out in terms of affordability and return on investment. While you do not (I repeat, do not) want to purchase used and second-hand batteries or motors, it is perfectly fine and advised to look for certain second-hand accessories.
Check auction websites, such as eBay, for used and second-hand accessories such as GoPro cameras, carbon fiber propellers, landing gear, and FPV systems.
Just Say No
Say it with me, "I do not need every single accessory on planet Earth."
There, doesn't that feel better?
It's the truth. Not every accessory is necessary or even a good option to add to your drone. Chances are, you may not even have a use for the accessory. Make sure that you think about your needs and desires for your drone before you spend the money to load it up with every item available on Amazon.
This is a great chance to curb that impulse spending problem. It's nothing to be ashamed of, but it's a good thing to recognize so you can work to stop it. Heck, I've got one when it comes to Snickers bars and rock climbing gear, so I'm the first to admit when there's a problem – and admitting that you have a problem is the first step, folks.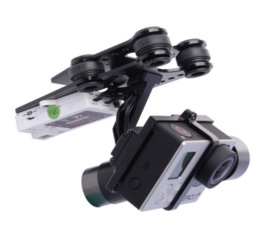 Have Someone Else Pay for It
I can see it, right now. Some of you are looking at me with that unmistakable look of confusion on this one, but it's true. Sometimes, it's best to get someone else to pick up the tab when it comes to drone accessories.
If you're using your drone for professional purposes, then it makes sense to discuss the benefits of an accessory with a client or potential client and work out a solution that works for both of you.
For larger projects and gigs, it is not uncommon to have the client front the cost of necessary equipment and in exchange, you can offer discounted services or hourly rates. It's a win-win situation that leaves the client with the best product and you with a happy client and new accessory to use for future projects.
If you don't use your drone for professional purposes, it might be a good idea to let loved ones know about your growing multirotor hobby. Start an Amazon Wishlist with some desired accessories and remind them about it when it nears birthday/holiday seasons.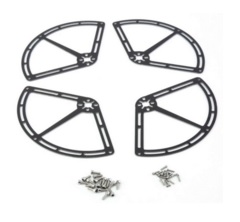 Become a Bargain Hunter
This may seem obvious (and it's a fair point), but one of the best ways to handle the need and want for accessories without breaking your budget is to price shop.
Always start with the manufacturer, directly, as a price check and then proceed to Amazon and drone-specific sites such as Multicopter Warehouse and DronesETC.
Try out browser extensions, such as PriceGrabber, that will automatically search e-commerce websites for any item you are currently viewing and show you prices from competitors.
It's important to know that the cheapest price is not always the best option, so do your research on the e-commerce store, as well, and make sure you read reviews on the company. If you're willing to search and be patient, you can find some incredible deals on drone accessories.
Author Bio:

Alan Perlman founded UAV Coach, a drone pilot and sUAS industry training community, to help push the drone community forward and to help new pilots break into the sUAS industry.